Samantha Joie runs her own graphic design business as an empowered female entrepreneur
Without a doubt, you have seen one of Samantha Joie's designs on campus, and if you haven't, get ready to see more of her work. As the self-titled "ShEO of Design", Joie is the go-to Temple student for any graphic design needs you may have.
It wasn't until the second semester of her junior year that senior advertising major Samantha Joie figured out which career path to follow.
"I was originally a psychology major because I swore I wanted to be a counselor, but that is not my life," Joie said. "Luckily I did all my Gen Eds first."
Joie knew she wanted to pursue graphic design, but didn't like the portfolio requirements for the major at Tyler School of Art. Instead, she switched to Klein College of Media and Communication, which offers an art concentration in its advertising curriculum.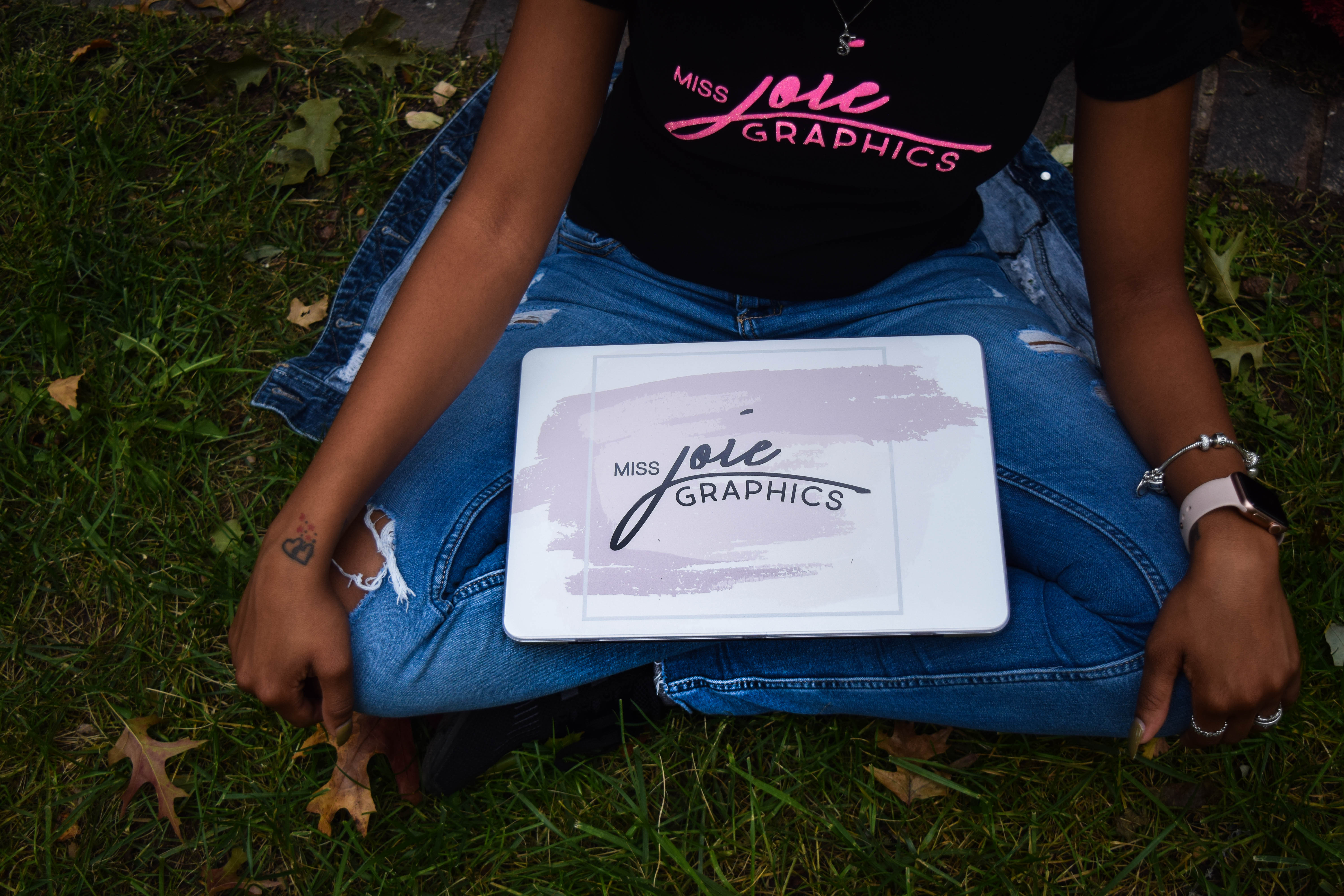 After she found a passion for her new major, Joie built her company, joiegraphics, from the ground up.
"I thought I wanted to work in an agency, which could be nice because I went to Atlanta and met a bunch of agencies under the company Publicist," Joie said. "If my brand continues to excel at the rate it is excelling, I will to continue to be an entrepreneur."
Joiegraphics can design anything from logos, flyers and websites to ebooks, portfolios and resumes.
https://www.instagram.com/p/BmtIHIflrqN/
"I literally can design absolutely anything down to a food truck card," Joie said. "It's whatever you want."
Joie also runs the Spread Joie campaign, a way for her to help up-and-coming businesses. After answering questions about what the brand means to them, winners can expect joiegraphics to design anything and everything for them free of charge.
"I have a "Spread Joie" campaign because it is a play off my name," Joie said. "[It's for] anybody who has a business, but does not have the funds to do so. I know a lot of people who can not do these things and I want everyone to follow their dreams in the best way possible."
Although her clients are usually not close by, they still have a significant impact on her company. She credits most of her business to social media and word-of-mouth advertising from her own clients.
"None of my clients are in Philadelphia, which is so interesting," Joie says. "I love my clients to death because without them I literally would not be successful. Whenever I do a good job, they refer me to someone else. It's like a chain reaction."
Joie enjoys being an entrepreneur, but admits that she will miss her experience at Temple.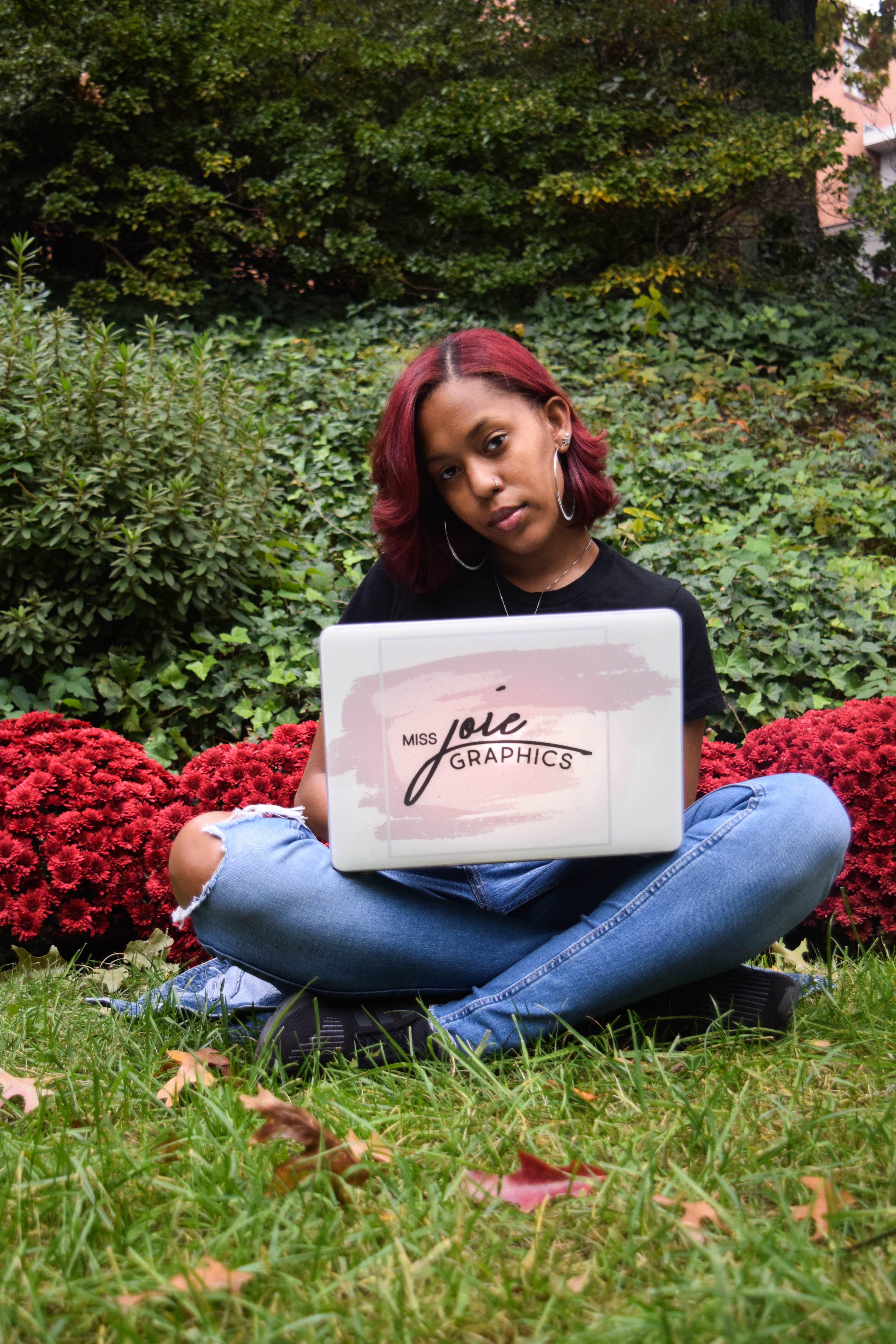 "Truthfully I will miss working in the Dean's office," Joie says. "I developed so many great relationships with my professors and with different deans."
As for the future, Joie strives to expand her company to be a one-stop-shop for all things graphic design. The graphic designer wants to enlist a team — with an illustrator, copywriter and printer on hand — to make the branding process easier for clients.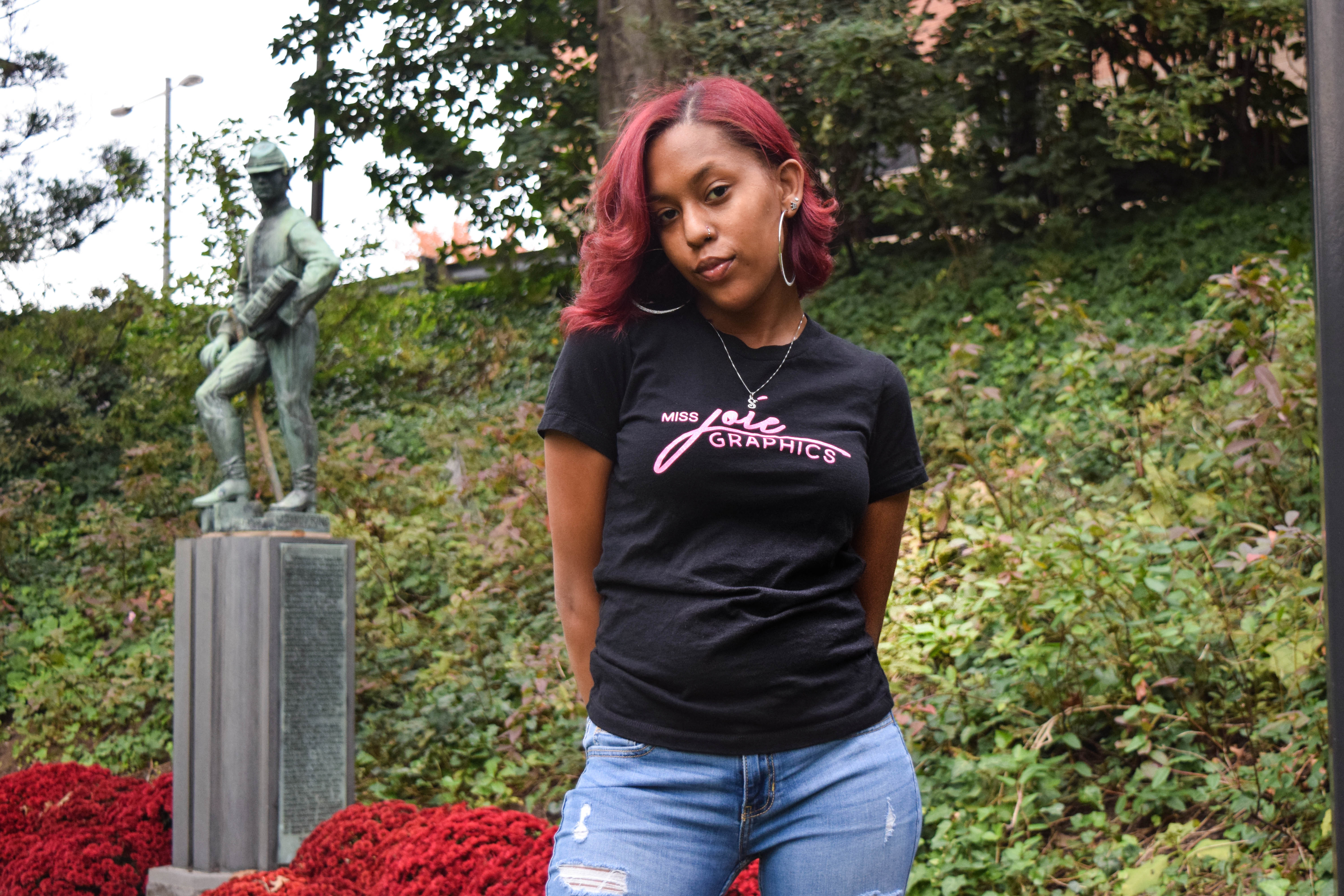 Written by: Riley Rubiano
Photography by: Ramel Coleman