Donovan Forrest is Increasing Mentorship in Inner Cities
His mentoring organization, Don CARES, is a source of upliftment for the youth in North Philadelphia
The beginning of Donovan Forrest's adolescence was filled with anger, bullying and behavioral problems. His behavior led him to be enrolled in an alternative school yet he continued to release his frustration on his peers and community. It reached a point where both Forrest and his single mother knew it was time to make a change in who he was becoming.
"[We] searched ardently for mentors to help steer me in the right direction," Forrest said. "Fortunately, I had many mentors as an adolescent who helped me see a better future for myself which helped cultivate my positive self-esteem, educational pursuits, and passion for mentoring."
As a once at-risk youth, the senior secondary education and history major came to college already with the mindset of wanting to make a difference and find a solution for the lack of mentorship in inner cities.
Prior to enrolling at Temple, he attended Millersville University of Pennsylvania. During his almost two years there, he mentored first-year college students, which further sparked his love for mentoring youth and young adults.
The program was cut due to lack of funding, but Forrest turned discouragement into fuel to start his own organization. He founded Don CARES of Philadelphia, Inc, during his first semester at Temple in 2015. Don CARES is a school-based non-profit organization of college students of color.
"As someone who knew the positive impact quality mentoring could have on a student I decided to create an organization in September 2015 with a mission to serve "at-risk" populations in North Philadelphia. Research suggests that one out of three people will reach their 19th birthday without ever having a formal mentor. With this, I decided to support students who need it most through one-on-one mentoring, tutoring, and empowerment events in inner-city schools."
With the help of his team, he worked with high school students of The U School in North Philadelphia. The U School is an innovative school where students are empowered and encouraged in preparation for college and their future careers.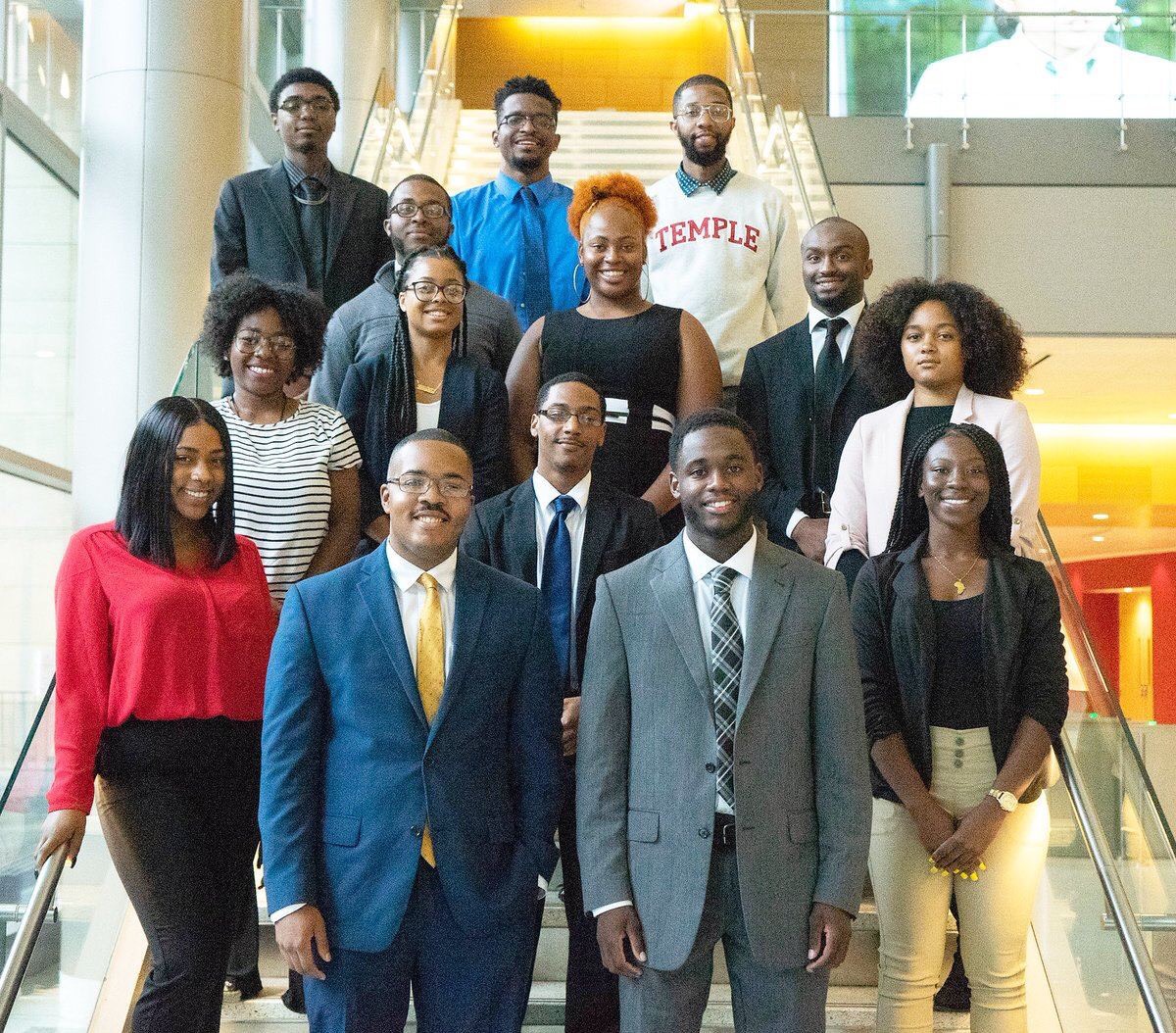 "I believe the U School to be a school that does a great job with project-based learning, encouraging activism, and creativity within their students," Forrest said. "Since January 2017, we've connected a few of our students with internship opportunities, matched over 20 students with mentors, held over 20 panels, provided shadowing opportunities, helped over 30 students create resumes and registered students to vote."
Forrest and his team worked to secure funding for their students to earn scholarships and sponsor opportunities for out-of-school excursions for their mentoring matches. Along with providing funding, Don CARES also creates friendships with mentees to support their personal paths of life.
"When you see the smiles on both the faces of our mentors and mentees, you know you are doing something right."
Written by: Ngozi Nwanji
Photography provided by: DonCARES of Philadelphia, Inc.