Running On Nature's Treadmill
The Temple University Running Club has come a long way since beginning with a vision of forming a Temple running community and promoting an active lifestyle.
Written by Suman Ann
The Temple University Running Club formed almost a decade ago "to unite and support the Temple University running community by establishing a campus-wide network of runners," according to its Owl Connect page.
One of the main goals the club wanted to achieve was to be more active. Nadir Syed, a senior MIS major and the advisor of the club, said, "During college, you can lose focus on getting active and maintaining your health because you're bombarded with exams and deadlines. We wanted to create a space where runners could come out and enjoy maybe a 30-minute run or help them explore Philadelphia."
Mohit Mukherji, a junior psychology and philosophy double major and the president of the Running Club, added to Syed's comment, "A lot of clubs are competitive, and when you get competitive, you already exclude a lot of members who are just starting on running. We focus on including everyone who is interested in running, no matter their level."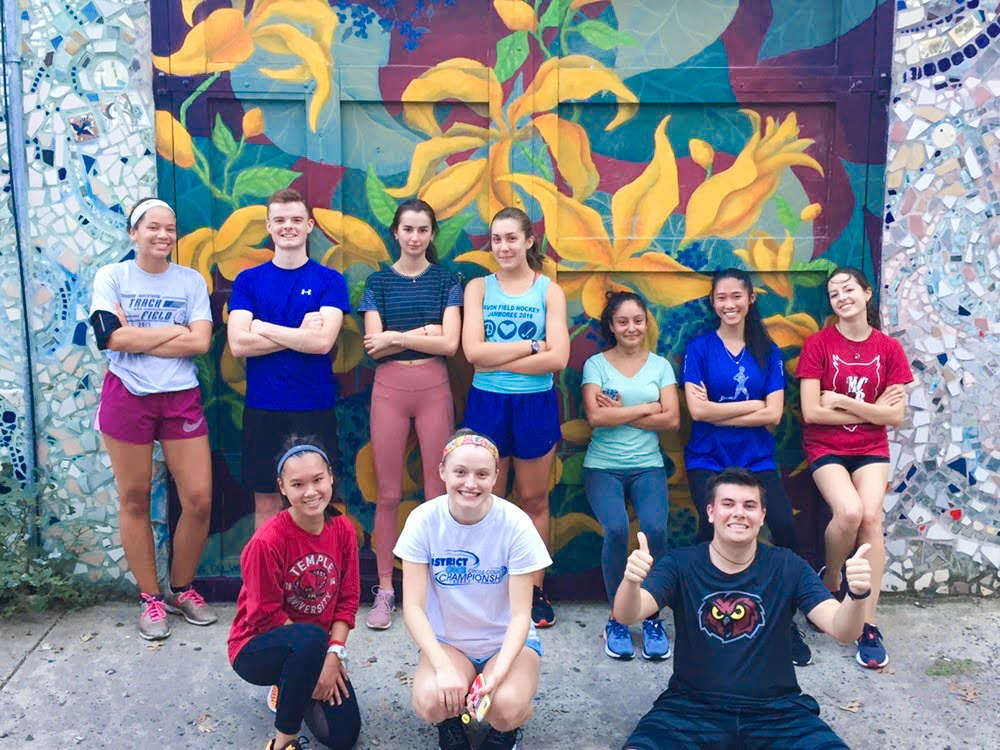 In addition to conducting weekly runs for its members, the club also does group training for big races, food runs, and has one fun day per week to boost morale among its members where they play frisbee, soccer, capture the flag, and other games.
"We did an ice cream run once. So, we had 26 Temple students running down Broad street and you could see them cruising by. That was a really good time," reminisced Syed.
The club has also volunteered many times with other organizations and smaller races, and ran charity runs. "We have volunteered a couple of times to hand out medals at the marathons over the years. We usually volunteer with organizations organized around running," said Mukherji.
While all of these activities have been halted due to COVID-19, the club graciously handled the quick turn of events. Even though a lot of its officers had gone back home due to the shift to online classes, other members continually stayed active while adhering to the Temple's recommended COVID guidelines. "The runs now take place with two people in the front followed by two people six feet behind," said Syed.
With the majority of the time now spent away from the grounds, the club has taken the time to be more active on social media and interact with the people visiting their pages. The members also constantly communicate via GroupMe checking up on each other and making sure people are staying healthy, both physically and mentally.
The club tries to keep their requirements and commitments low to "not leave people behind," said Mukherji. "It's up to the members how involved they would like to be."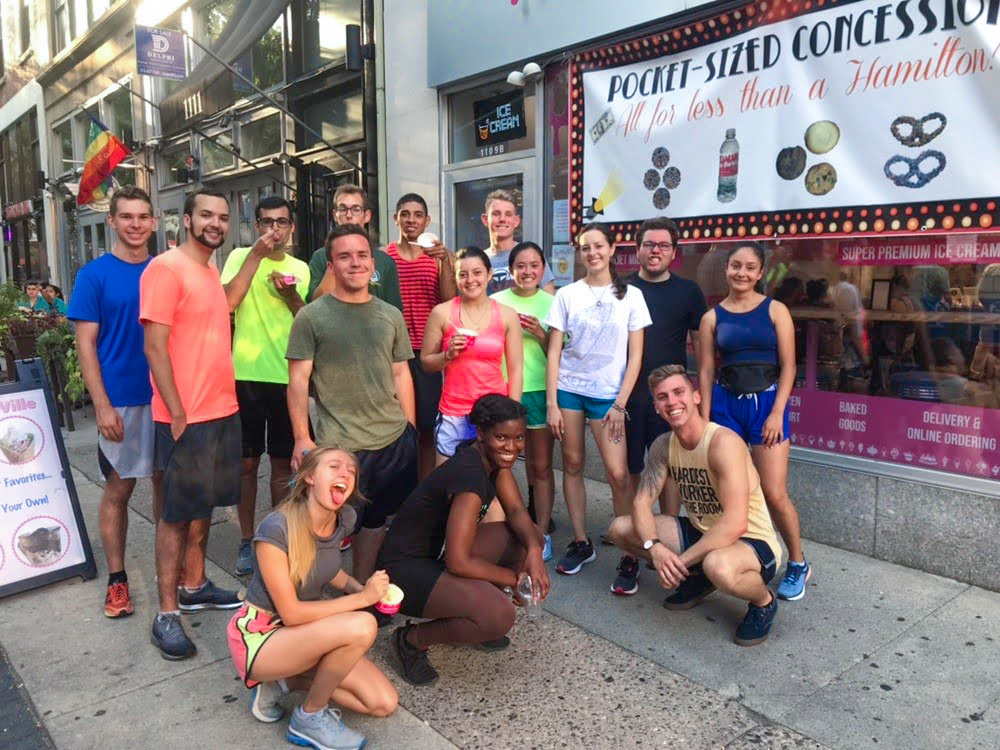 Further steps like compulsorily having two officers on every run were also taken by the club to ensure that the slow runners were not left behind. "One officer would be leading the front of the pack who are more trained in running and another officer would be leading the beginner pack," said Syed. The beginners are also given tips and taught how to run better and increase their stamina.
Syed added that the officers would be switched during each run so that the members could get to know their officers well and feel like they have learned something from them, further helping in creating a lasting bond among the members.
When asked what they've learned from being a part of the club, Mukherji said that he was able to learn a lot about himself, meet people whom he wouldn't have otherwise met, and his experiences with the club pushed him to leave his bubble. "I used to lead all the 5:30 am runs on Wednesdays last year. Sometimes there are two officers and one of them could still be asleep. So you show up hoping the others will. Being through all of that, it's a growth experience. You may feel miserable at the moment, but you're glad you did it at the end."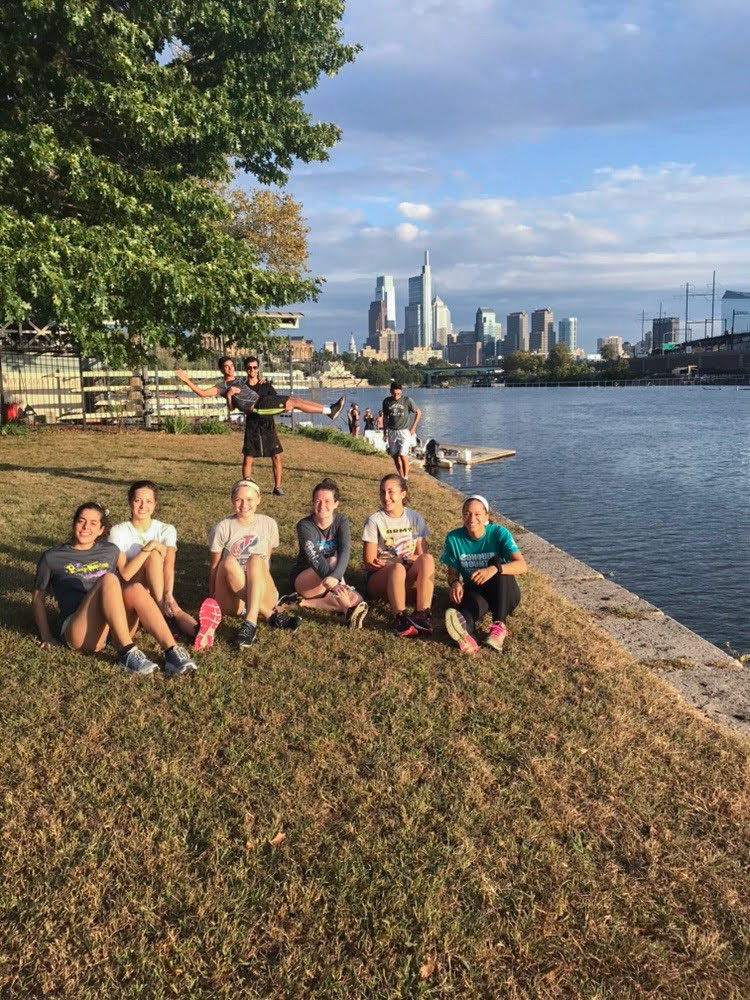 Syed found his experience to be rewarding and appreciated the bonds he's made over the years. He also enjoyed leading the club and learned from the challenges that it posed. "Sometimes we don't agree with each other, but we've learned to work together as a team and that brought out the best for the club, especially during the pandemic."
With all its efforts put on the overall health of its members, the club continues to brave through the pandemic and hopes to stay connected with its members and go above and beyond its vision and purpose.