Acapella had an outdoor performance and showcase
Written by Stephanie Zajac, Photographed by Grace Woolslayer
A cappella is music created without musical accompaniment. No instruments are used other than the voice. If you've ever watched one of the three films in the series, Pitch Perfect, you may be familiar with how popular a cappella is at Barton University and across the world. Temple's a cappella scene is no different.
Many a cappella groups at Temple performed throughout the year on and off campus in a variety of showcases and settings. Throughout the semester they hosted the ever-popular Serenades. Students, friends, and families gathered to hear the groups perform at the ROTC landing at Ritter.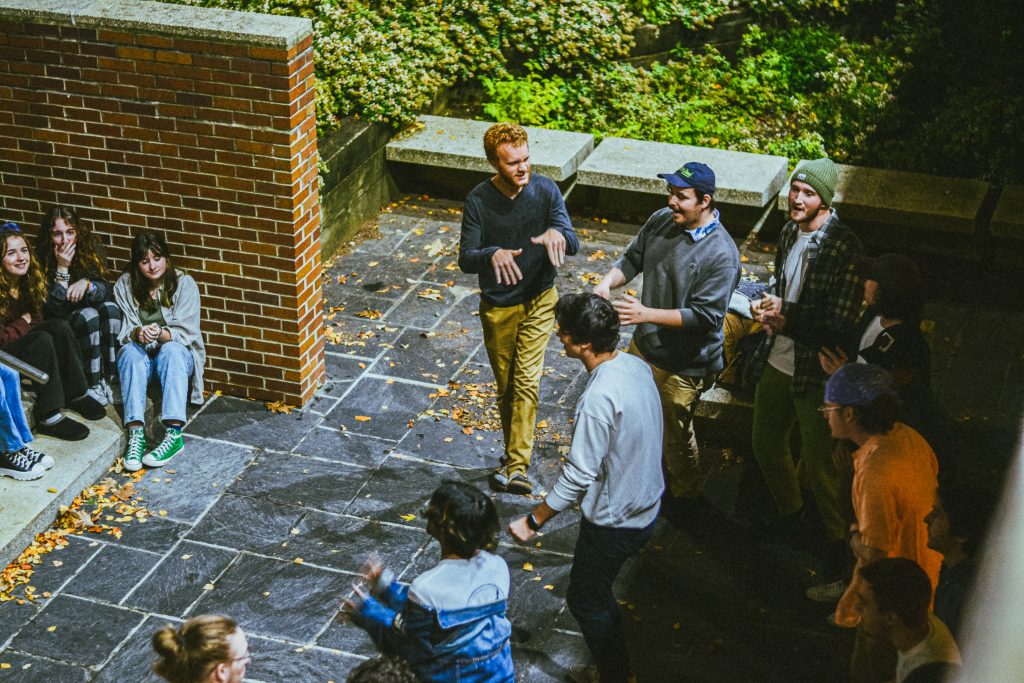 Temple's many a cappella groups have it all. At this performance, groups included Broad Street Line, Temple University's only low-voiced gender-inclusive a cappella group, LiaChorus, an all gender a cappella group; Singchronize, Temple's first and only a cappella group for marginalized genders; Pitch, Please, Temple University's queer advocacy a cappella group; OwlCapella; Low Key; and Jewkebox, Temple University's Jewish A Cappella Group.
Songs in their repertoire this fall included "Honey" by Kelhani, performed by Pitch Please, "Shut Up and Drive" by Rhianna, performed by Singchronize, and much more.
"I love being in Pitch Please," said senior media studies and production major Jo Zera. "Being the Vice President of the group has been so much fun. And getting to perform with these amazing people has made a cappella such an important part of my college experience."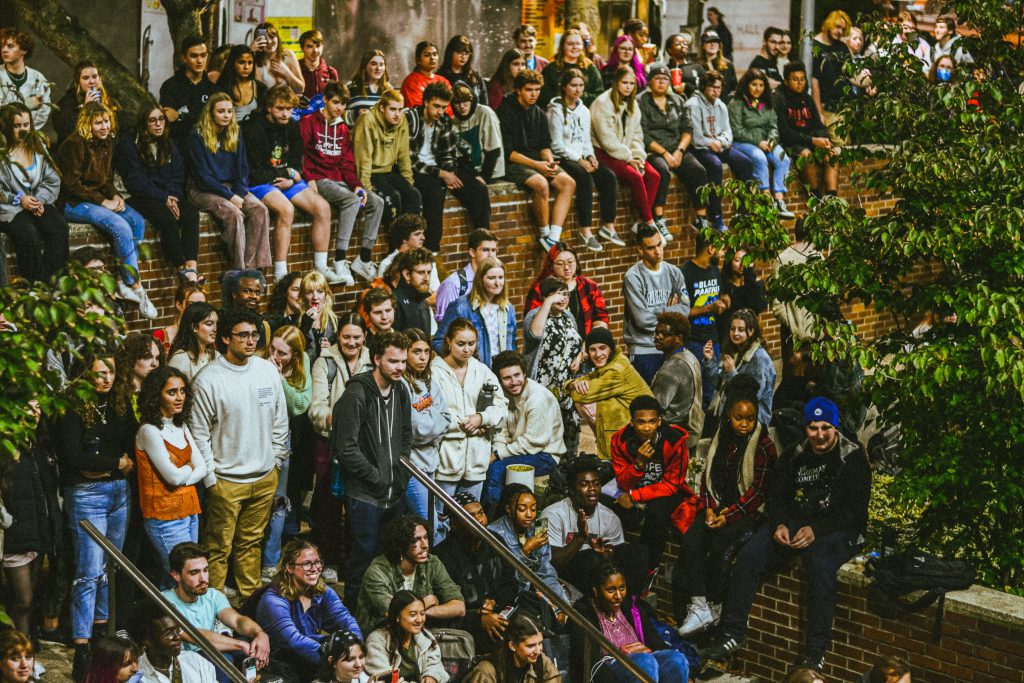 Beyond performances, these groups work to create their own albums. Owl Capella created and sang their own original music during the Serenade. Another group aiming for the charts was the Broad Street Line, who recorded their own album this year.
"I'm excited about the music," said senior music education major Andrew Stern, who is recorded on the album.
Whether they are heard around campus, on stage, or through streaming platforms, Temple's a cappella groups stay singing.