Temple Bowling Reflects Kevin Hawthorne's Wish to Improve
Written by Nick Gangewere
When Temple University Club Bowling president Kevin Hawthorne went to the alley with his best friend Sean Lopez one afternoon during his junior year of high school, he was expecting a normal round at the lanes. Little did he know that Lopez, his best friend, and a terrific bowler, would convince him to try out for his high school team.
To Hawthorne, bowling is both fun and a reflection of the growth he wishes to portray in life. The Electrical Engineering major who minors in Computer Science views his growth in bowling as a sign of the person he can become.
"I always try to make myself better," Hawthorne said. "I always push myself, never waste an opportunity, any opportunity that presents itself in front of me, I'll be the first to grab it."
This reigned true when he was given the opportunity to work his way up in the club bowling hierarchy at Temple.
Hawthorne began as a member his freshman year, worked his way to becoming treasurer his sophomore and junior years, and has become president of the club. His major forces him to spend another year at school, but due to his eligibility during the pandemic, it is his final year with the team.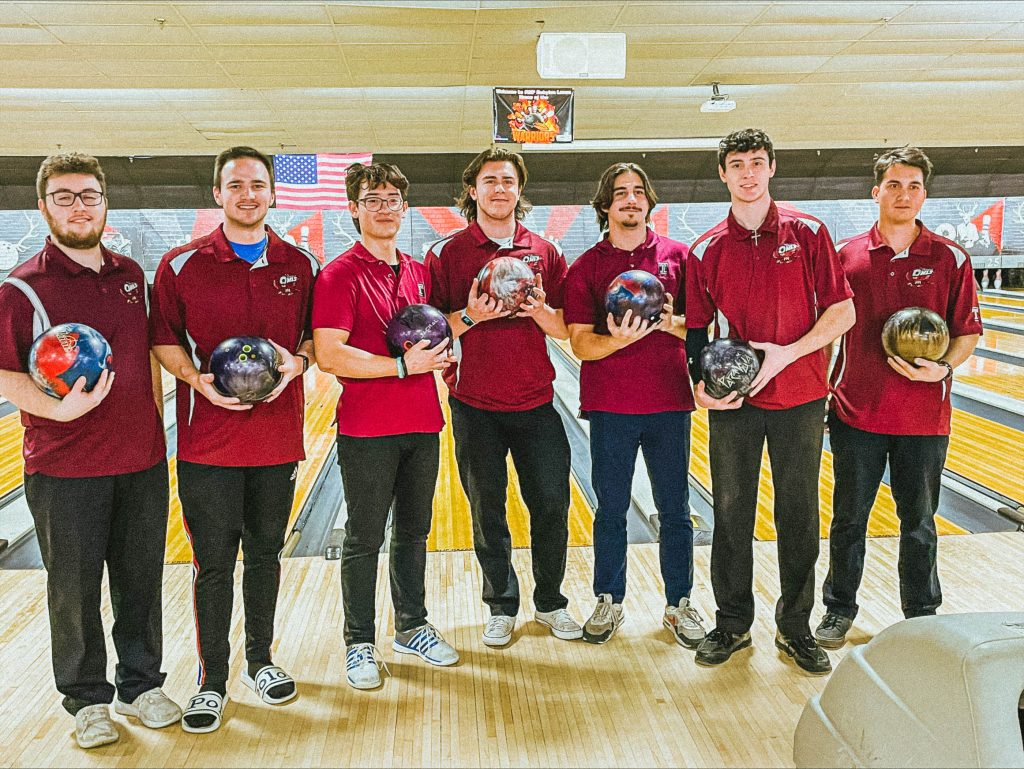 Without a coach, the team relies on Hawthorne to provide tips and tricks, a notion which would become a burden to many students, but one Hawthorne takes pride in.
"I try to act like a role model," Hawthorne said. "Other teams have coaches. I try to guide my teammates in the best possible way. If they mess up a shot, I'll calm them down and try to keep them positive. When it comes to bowling, it's a mental sport."
The ups and downs of bowling can be evident with each round, Hawthorne added.
There are clear downsides to Hawthorne's position, he just tries not to focus on them. Whether it is dealing with the club's $3,000 budget per year from Student Recreation, signing up for tournaments, creating travel plans or running the day-to-day operations alongside Vice President Gabriel Locati, it is a big time commitment.
"Once they really needed people to do stuff, me and Kevin were really the only two people left," Locati said about the state of the club entering the season.
Locati and Hawthorne worked hard together throughout the offseason to recruit people to the club, and their dedication has allowed for the team to reach over a dozen active participants today.
Hawthorne makes a so-called "individual sport" team-oriented at Temple. By pushing one another and making each other better, Hawthorne believes the club is heading down the right path.
"It means a lot to me," Hawthorne said. "I love improving, I love improving the people around me."
Bowling is a sport for anyone and everyone. Sometimes all it takes is a person to push you in the right direction. Hawthorne hopes to be that person inside and outside of the lanes for Temple Club Bowling.