Many Happy Returns to the Tyler Art Mart
Both students and alumni are excited to be back in person at Tyler's Art Market
Written by Lindsay DiSalvo, Photographed by Grace Woolslayer
This year was the eleventh annual Tyler Art Market. After two years of holding the Art Market virtually, it finally returned to campus. Anything from knitted hats, to kitchen tools, to glass pumpkins were for sale at this event. All day long, students shopped at over twenty-five vendors, watched live demonstrations, and met the artists behind the creations.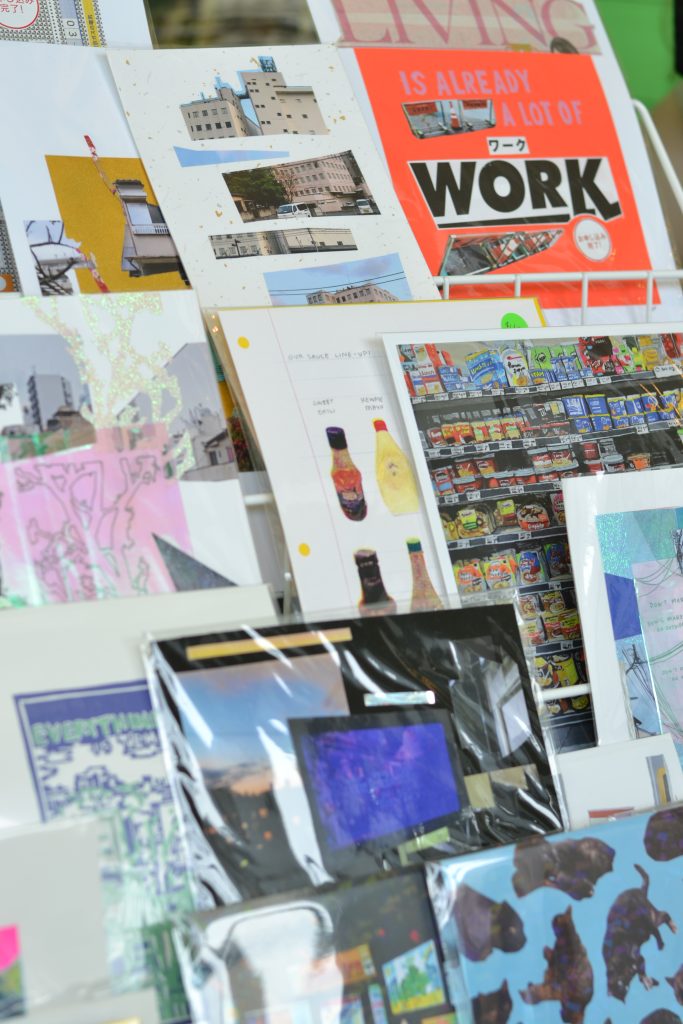 Noemi Nieves-Holbin
"This is my second year in the Tyler Glass Collaborative, but my first market ever," said junior glass major Noemi Nieves-Holbin.
The Tyler Glass Collaborative is a student-run organization. "It's a collection of students working in the glass shop together. We make all sorts of things. Last year, around Christmas time, we all made ornaments to sell, and now, for the market, we have pumpkins," said Nieves-Holbin.
At this year's Art Market, the collaborative had a beautiful display of glass pumpkins. Each pumpkin was uniquely shaped in different sizes and colors.
Nieves-Hoblin explained more about the involved club, "We have slots that we can sign up for to work in the hot shop for collab. We all get together and work on a certain theme. I could not tell you which ones I made."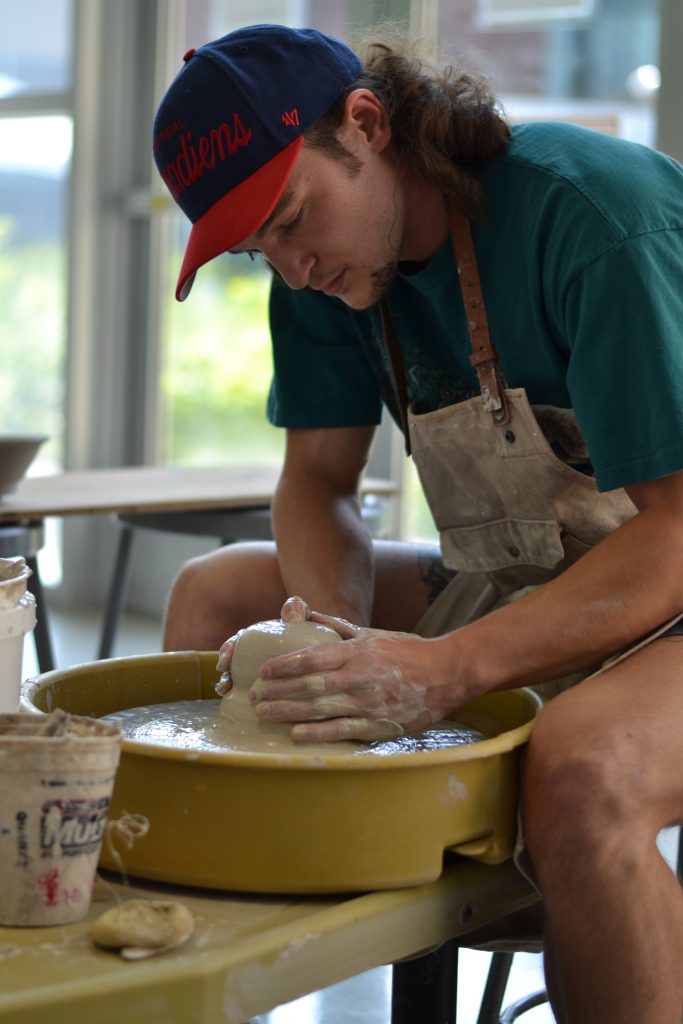 Aside from their sales, the Tyler glass collaborative also puts on a live demonstration of glass blowing during the market.
All sales made at the glass table goes right back to the collaborative to keep funding projects, sending the students to conventions, and allowing them other opportunities.
Adam Ledford
Adam Ledford, a 2010 graduate in ceramics, was happy to return once more to the Art Market. "I think this is my fourth or fifth time selling here. It's much better being in person, " said Ledford.
Ledford sold his wheel thrown pottery, dishes, vases, and mugs. Each piece was hand painted by him, all sharing the same rustic and speckled themes, "…it's a lot of eyes" he said, laughing, when asked to describe his work.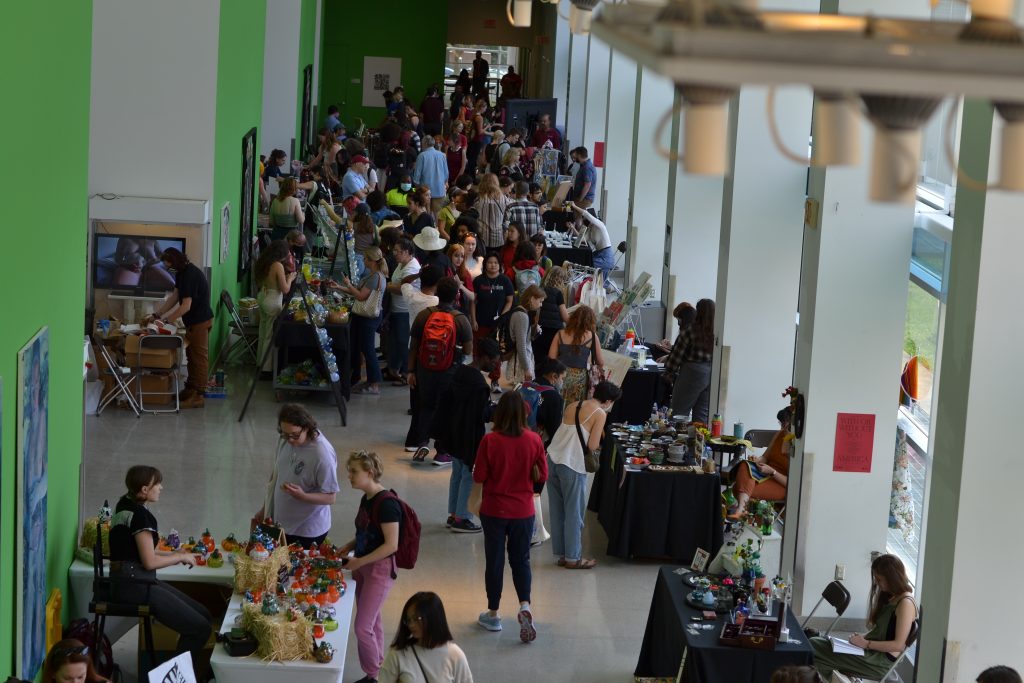 "Even the old Tyler on Elkins Park campus used to have little sales… any excuse to show off the talent that Tyler has in its program," Ledford said. "I think they really struggled online trying to drive traffic to the website. They never really figured out the formula for that, so it's relieving to be sitting here today."
Jen Eck started her own business, After Oak, after graduating from Temple in 2016. She lives in Fishtown and collects pieces of nature from around her neighborhood. Eck plates those pieces in copper and turns them into jewelry to sell!
Heather Steckler, a 2019 digital art graduate, had her first year selling in person. She displayed a table of prints of paintings and collages.