IDEAL promotes inclusion and empowerment through games of BINGO.
Written by Gracelyn Latham, Photographed by Olivia Guerra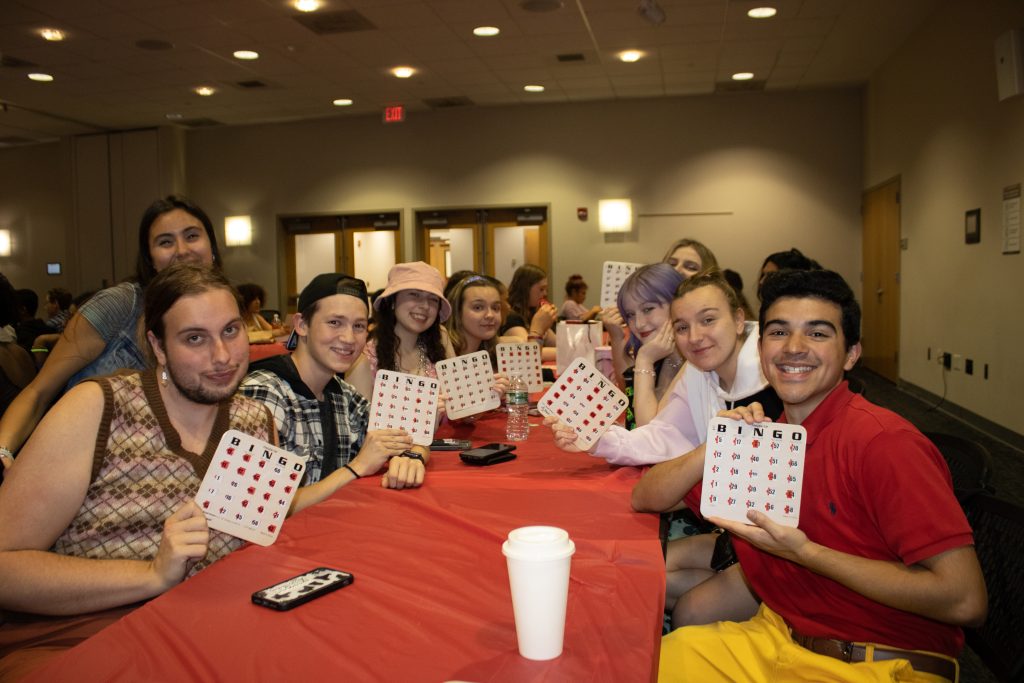 As one of the culminating events of Temple's National Coming Out Week, the IDEAL team promoted Drag BINGO as a nightcap activity after the annual Drag Show performance.
Temple prides itself on being exceptionally inclusive for all students, faculty and community members. The queer events are a representation of the community that Temple provides for students.
Events like drag BINGO encourage students to enjoy a night with like-minded people.
"I love coming to events like these," said Desire Laurino, a freshman psychology major. "My friends and I get to come and have fun with people who are similar to us."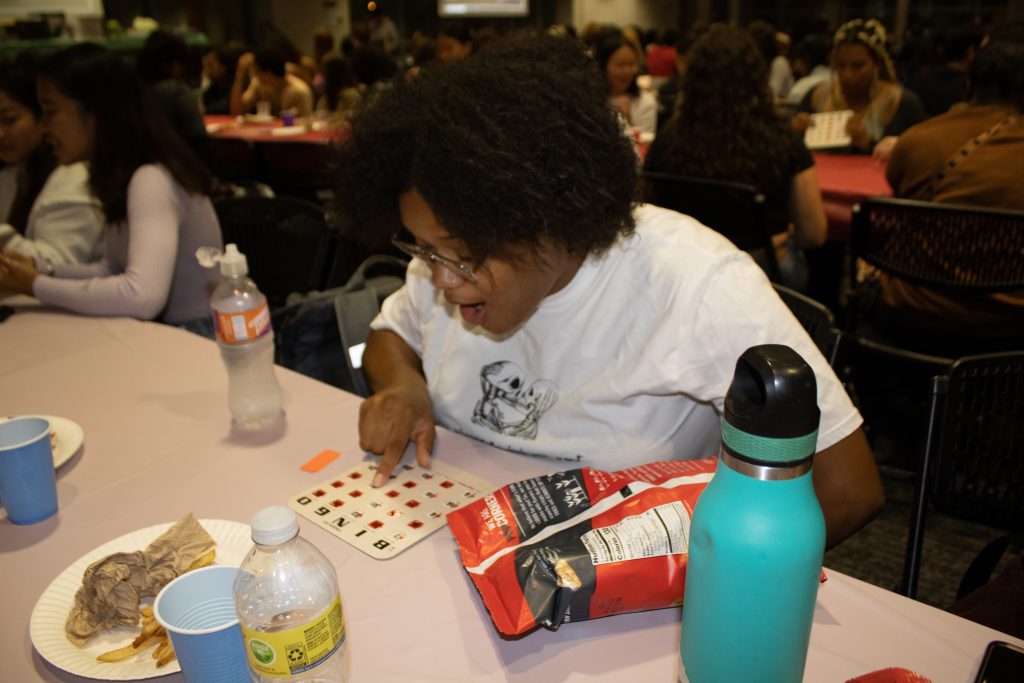 Before the event, the line to get into the door trailed all the way down the hallway and down the stairs of the student center, with just shy of 100 participants.
Drag queens and BINGO is a combination that is difficult for the students to resist."I love the queer community and I love playing BINGO, so of course, I was excited to come tonight," Laurino said.
For the majority of people, it can be challenging to find a group of peers in college who share their interests. Queer inclusion clubs play a big part in giving students a sense of belonging and community.
"Temple does a great job supporting their queer students," said Laurino. "They are always represented well during campus events and media."
This is why events like drag BINGO are so important. Drag BINGO was open to everyone to come enjoy the game and the drag show hosted by the IDEAL office before. The wide variety of people that attended BINGO allowed everyone to find someone to talk to and relate to. And, congrats to everyone that got a BINGO!