Uzuri Dance Company: Daughters of the Sun
Representation matters, and the women of Uzuri Dance Company are demonstrating that with each step
While watching Uzuri Dance Company perform, one thing became clear: the magic of women of color is powerful.
Specializing in contemporary modern dance, the organization is the only dance company on campus with a mission statement aimed at women of color.
Njera Perkins, the president of Uzuri Dance Company and a senior strategic communications and public relations major, explains that inclusivity is key to the organization.
"Uzuri Dance Company was for women of color who needed a safe space, initially to dance, but we've opened it up to where it's a sisterhood, because college can be hard," said Perkins. "Once you're a member, you're always a member."
Uzuri means "beauty" in Swahili, and for this company, beauty is in the diversity, empowerment and dance.
Khristin Charity, the vice president of the company and a senior kinesiology major, said that Uzuri is special to her and many students of color.
"Our camaraderie and our synergy, and just being around all these women who come from different backgrounds and even different dance backgrounds," said Charity. "It makes me very happy."
The company was created in 2012, and this past fall semester, Perkins and her team have added seven new members to the organization.
One of those new members is an international student from Spain, Alba Fombona.  
"She actually wanted to join the company because in Spain, she cannot major in dance in college," Perkins explained. "That's a first!"   
Uzuri Dance Company is more than just a student organization. It operates as an actual dance company. In fact, Uzuri has an annual formal showcase every year.
The showcase, which takes place in the spring semester, allows the Uzuri women to show everyone on campus the dances they have been practicing throughout the year.
While Uzuri's dance styles mainly include modern and contemporary, they branch out in the months leading up to the showcase by exploring jazz, hip-hop, and ballet, and other genres members have not previously practiced.
Toree "Hurricane Toree" Weaver, the creative director and secretary of Uzuri Dance Company and a senior journalism major, is known for her rigorous, yet effective, approach as one of the choreographers.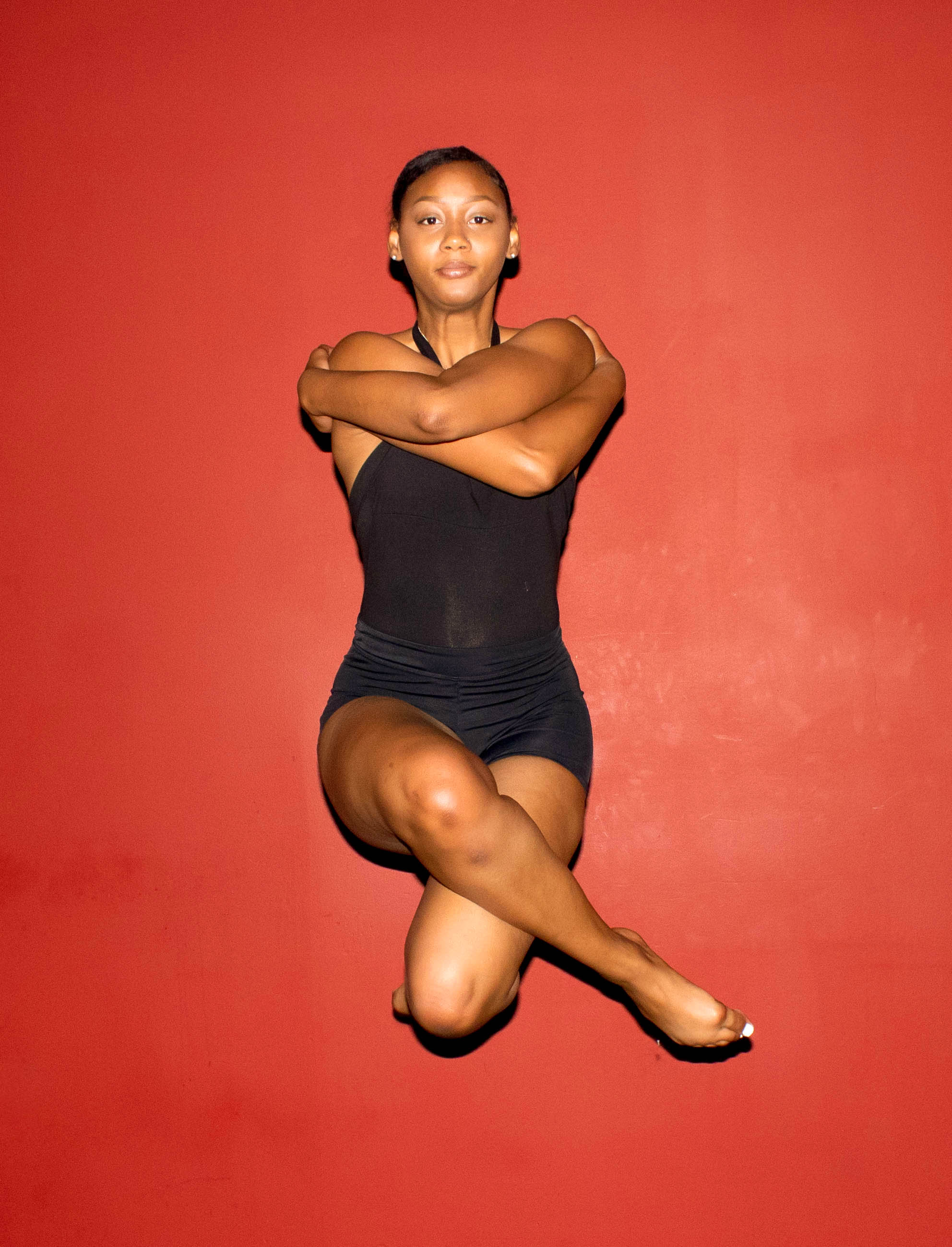 "Coming from a performance arts school, I never wanted to teach," Weaver said "But being able to see everyone's growth over the years and knowing that I played a part in that is always so rewarding."
Weaver said she has received letters from parents thanking her for the improvements she helped instill in their daughters.
Everyone in the company is guaranteed a flesh-tone leotard that matches their skin tone, something that Uzuri members take pride in.
"The experience of a woman of color is so unique," Weaver said. "Temple should know that if Uzuri can be a stepping stone for more inclusive organizations, that would be amazing."
Weaver will always cherish the memories she's made with other Uzuri members.
"Just that bond, I feel, has helped us stand out," said Weaver with a smile. "People always say, I can tell when Uzuri is coming from a mile away.'"
Written by: Haniya Shariff
Photography by: Taylor Johnson