The Face Underneath the Makeup
Jaya Bolden: Student, sister, makeup artist, entrepreneur
Starting your own business is not easy, especially for senior communication studies major Jaya Bolden. She faced criticism from her family when she first explored her passion for cosmetics.
"I would ask my parents for makeup brushes and eyeshadows and they did not know why I was buying all this stuff, to the point where they cut me off one time," Bolden said. "Until one day, my mom told me 'go do [makeup] on your sister.' My sister to this day still has the photos of her looking like a clown."
Five years later, Bolden's business, makeupbyjaya, is thriving. Based in Philadelphia with a studio in Washington, D.C., makeupbyjaya provides makeup services for photo shoots, production, bridal, prom and other special events. Bolden also offers beginner's makeup classes for specialty training, which run three hours long.
https://www.instagram.com/p/Bob6zuSHWhz/?taken-by=makeupbyjayastudio
Also, Bolden created a special makeup session called the Beauty and the Beat Brunch, during which she serves food to her clients. Not only is it fun and interactive, but also inexpensive.
"I thought, let me think of something else that has not been done before," Bolden said. "I have caterers in my family so we worked hand in hand."
Bolden had the opportunity to highlight her makeup skills on the set of BET network shows "Bobby Jones Show", "Black Girls Rock" and "Joyful Noise" from the summer before her freshman year up until her junior year at Temple.
She taught older makeup artists some of her tricks and learned new techniques, like applying makeup on men.
"I learned a lot of lessons at BET," Bolden told us. "It felt amazing to get paid to do what I love to do by a big corporation. I was stunned by the fact that I was the youngest one there."
In addition, Bolden has had the chance to work with her mentors, Renny Vasquez and Lauren Nicely, who are both prominent makeup artists in the industry.
Renny Vasquez taught Bolden how to enhance and match skin tones. Bolden worked closely with Lauren Nicely by chance when they were both booked for the same wedding party.
"I really appreciated getting tips from [them,]" Bolden said.
Bolden's biggest makeup tip? It is not what you would expect.
"Skincare first. That's my number one thing," Bolden said. "I wear makeup once a week, but [people] still know me as the makeup artist. I take really good care of my skin to the point where makeup turns me off sometimes."
As far as advice for future entrepreneurs, Bolden said persistence is key.
"Never stop what you are doing, no matter what people think," Bolden said. "Some people aren't going to jump on the bandwagon until they see that you're working. I've had people [who] didn't like me in high school book me."
Bolden looks fondly on her time at Temple as graduation approaches, and the role her school has played in advancing her career.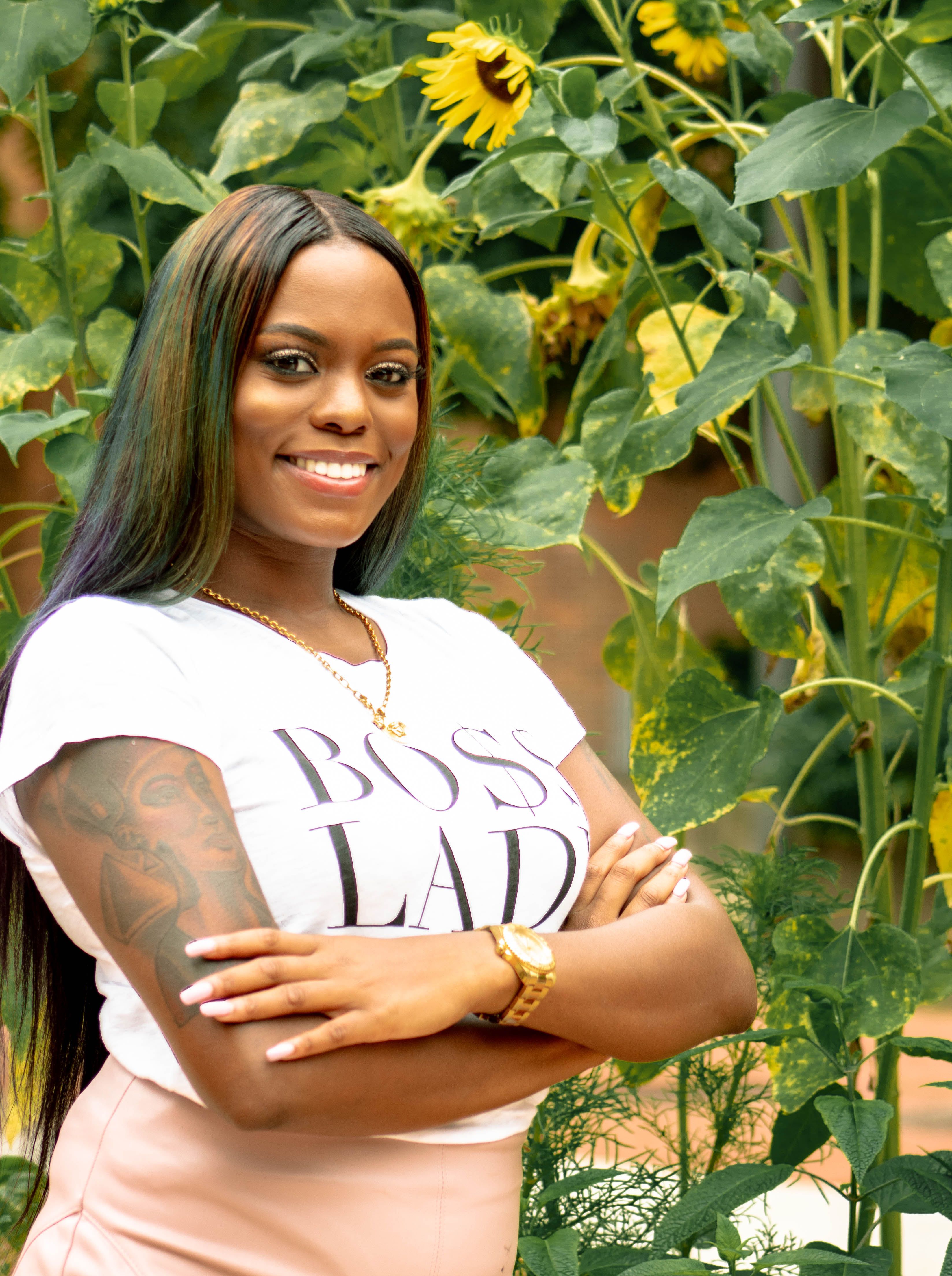 "I think I'm going to miss most the interactions with people," Bolden said. "I want to continue to grow my brand and let people know me as Jaya Bolden, not just the makeup artist."
Written by: Riley Rubiano
Photographed by: Taylor Johnson