The Bridge Between Student Body and the University Administration
Temple Student Government
Written by Anna Durning, Photographed by Saba Ahmed
At Temple University, there's one place for students to discuss matters pertaining to just about anything that affects them: the Temple Student Government. From issues of bigotry to educating Temple owls on the importance of waste management and everything in between, they cover it all. Members of the student government make sure that everyone on campus has a place to voice their concerns and to feel heard as they carry out plans to make Temple a better place for everybody. As an established group of Temple students, TSG is determined to lead Temple on the path of progress at home, in the community, and in the city. In governing, its mission and platform are built on and supported by its three pillars: to "Serve, Unite, and Build."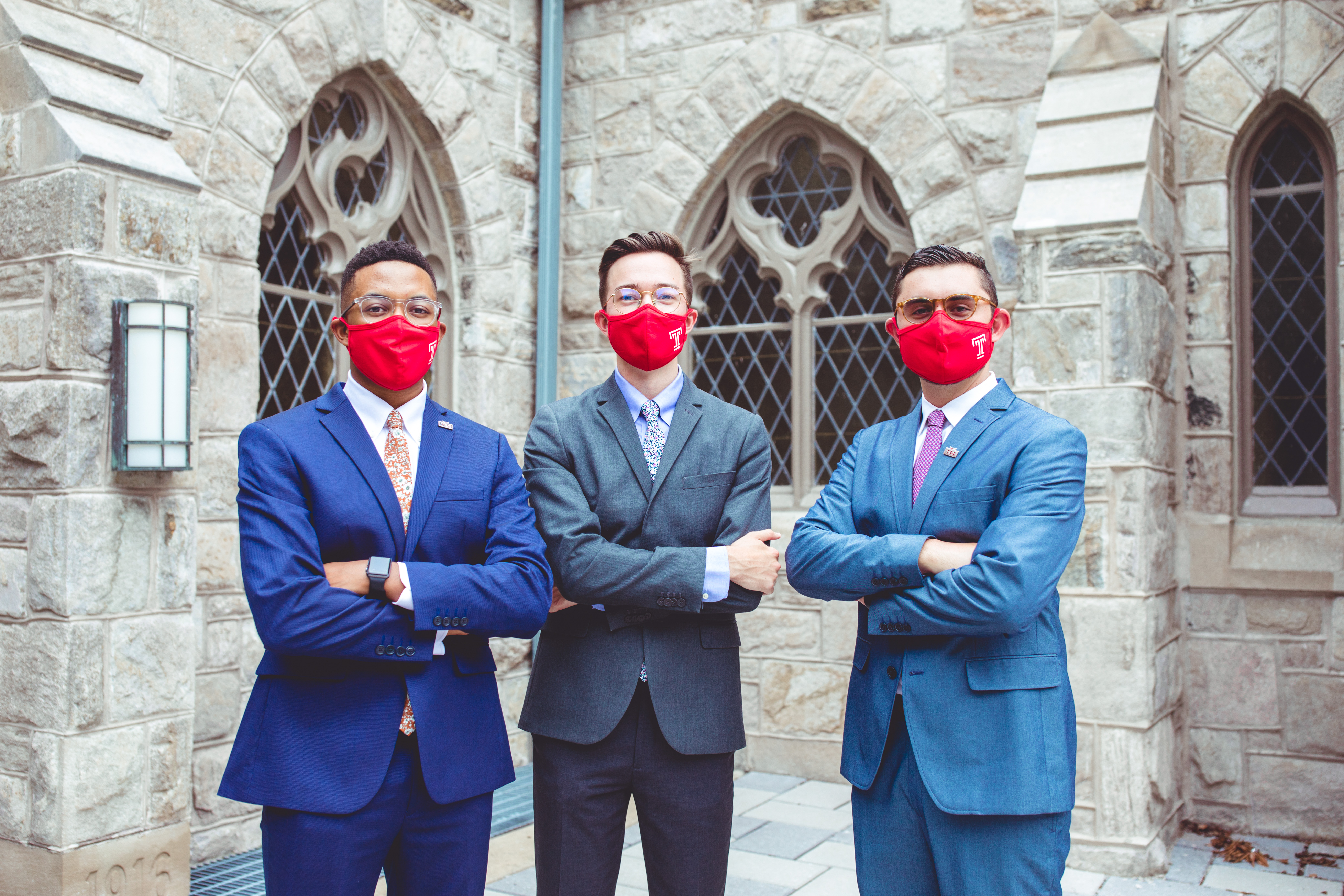 "We are here to serve as the bridge between the student body and Temple's administration—never hesitate to reach out with concerns or questions you may have regarding how we can better advocate for you," said Quinn Litsinger, junior political science major and TSG's president.
In their goal to serve, members of the executive board take the time to speak with students. From 9:00 in the morning to 5:00 in the evening, members are readily available on Zoom to take students' questions and concerns about what they are passionate about in Temple's community. TSG also serves its community by addressing issues with the administration and the student parliament.
"We've gotten Temple to divest from the Philadelphia Police Foundation… we've also been actively working with administrators, and we're trying to do a pass fail option again for this year," said Chief of Staff, Lawrence Christopher junior theater major.
When it comes to uniting the Temple community, TSG maps out plans to get Temple students involved in the world in areas such as civic engagement. In order to encourage students to vote, TSG pushed for the creation of polling locations to be stationed on campus to make in-person voting as accessible as possible. The organization also strives to unite the Temple community by offering projects that will help the surrounding community of North Philadelphia. Over the summer, TSG held a block clean up.
"When a lot of students were moving in and out of their spaces, and leaving trash out on the streets, we got out there and we did a really good job of coming together as a community and to clean up the area," said Deputy Communications Officer, Daniela Laguna, junior political science major.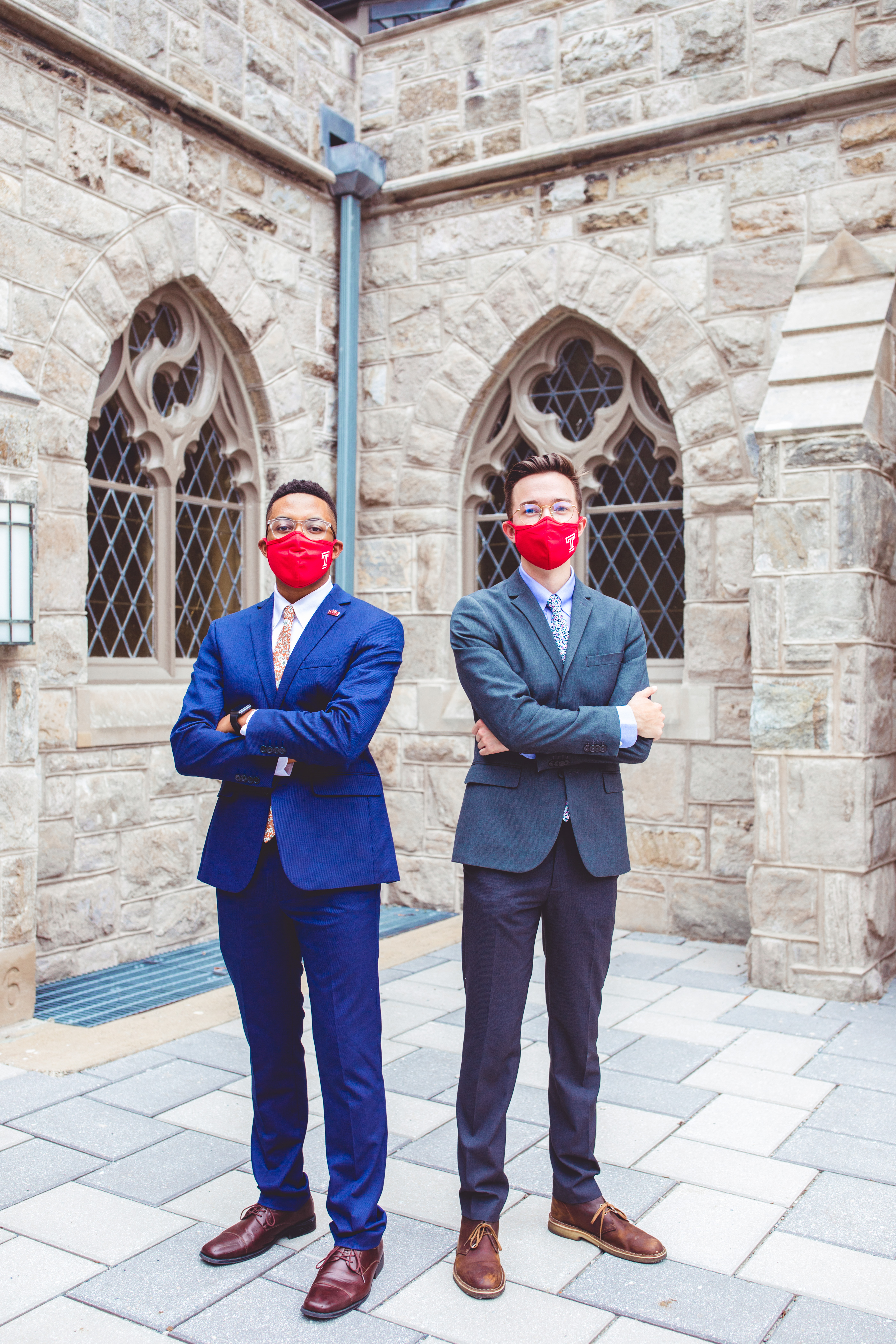 There is also a town hall event that takes place every other week alternating between Tuesdays and Wednesdays featurings different administrators in TSG, such as the director of University Pride, the director of Campus Safety, and the director of Student Basic Needs, to answer questions posed by their peers.
Lastly, to build up the Temple community, TSG is taking action on the issues that students speak up about. The administration is acknowledging the issues that their peers are facing and actively discussing ways to combat each issue in the best way possible, constantly providing sources of information on issues in the community and issues all around the world. It is shining a light on political and social issues and how to help with the struggles that other people are facing. To give back to the community outside of Temple, a book donation was held to support an organization in the North Philadelphian community called Tree House Books. To give back to the Temple Community, Temple Student Government actively spreads awareness about counseling services for students who might need it, and organizes fun events that encourage students to get involved in their community.