Temple's Cheer team is here to bring it on
This year's team is working twice as hard.
Every year, our cheerleaders bring it. Games, competitions and events shine with their talent, hard work and charm.  
"Temple cheer gave me friendships that will last a lifetime!" Brianna Roberts, a senior risk management major said. "Not only that, but the program as a whole boosted my confidence in my ability to succeed in both my personal life and career."
The Temple University Cheerleading Team consists of 45 individuals and four captains who cheer at football, basketball (men's and women's) and various other sporting events. Every member must attend 10-15 appearances per semester, in addition to practices and games.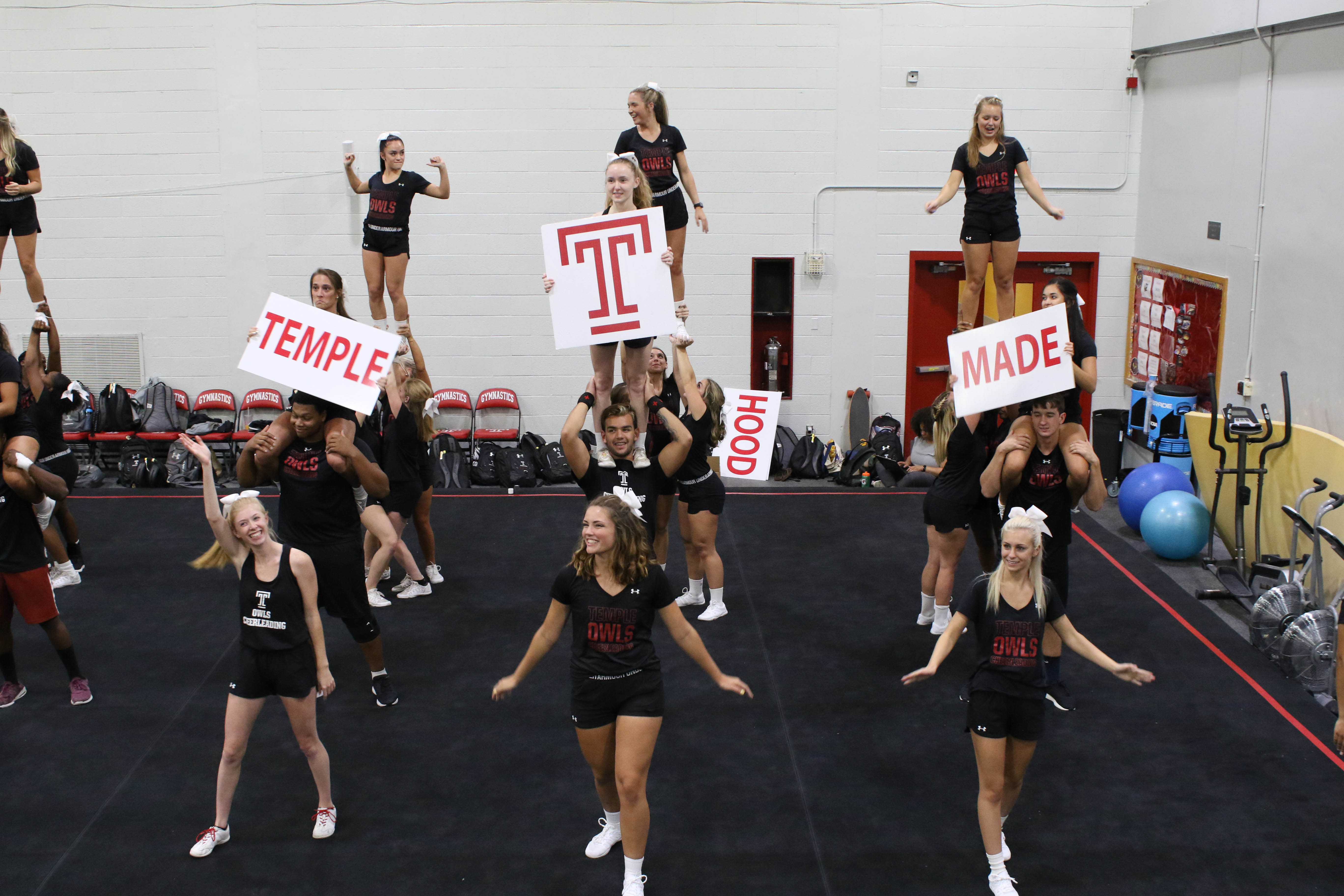 The all-girls Cherry Team cheers at football games and competes in UCA Nationals.  They practice three times a week on top of games and competitions. The White Team, which is co-ed, practices two to three times a week in addition to lifting twice a week.
"Temple cheer 100% has made my experience at Temple University better," Jazmine Rose, a junior construction management technology major said. "From being on the team for almost three years, I can say I have created the best memories and even better friends."
For the team, cheerleading is a community and everyone has to be willing to help others. Senior tourism and hospitality management major Ali Gray, captain of the White Team, spoke about the values and attitudes of their team.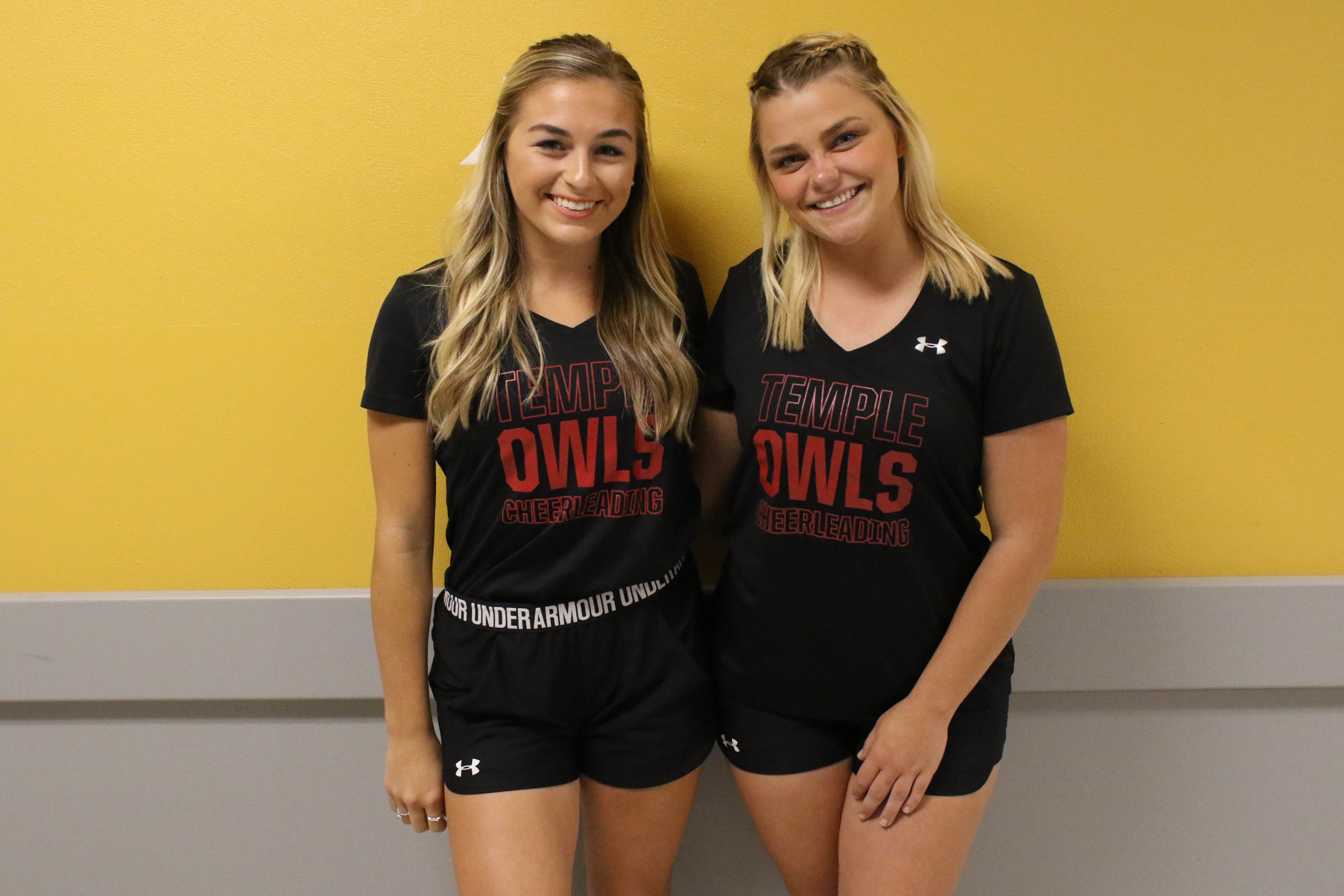 "We build from the ground up here," Gray said.
Gray leads the White team alongside captain Brianna Waselus, a junior kinesiology-health professions major.
They love to build on what others already know because they understand that their team members have strong suits and weaker areas. At their tryouts, they make sure to demonstrate their cheers and stunts multiple times so everyone has a fair shot.
One of their core values is being part of the community and wearing it proudly.  
"To us, cheering for Temple is more about representing the university and community rather than the program itself," Cherry Team captain Sarah Metts said. Metts is a senior majoring in broadcast journalism.
Metts is joined with her other Cherry Team captain, Felicia Madonna, a fifth year therapeutic recreation major.  
In addition to cheering, the team loves to help out in the community and give back. Earlier this year, they took the opportunity to speak to students at Welsh School about the benefits of attending college and college cheerleading. Additionally, they offer clinics for high school and Temple students interested in cheerleading.
Despite the hard work of the cheerleaders, they do not receive the benefits that other sports teams do.
"We have it harder because we do it year-round," Gray said. "We practice, we lift just as hard as any other team."
This does not stop the team, though.  Sarah feels that as long as they can cheer and uplift others, the team is satisfied. In fact, Sarah had a little closing message for everyone.
"If you sit there and doubt yourself you will never accomplish anything," Metts said. "We make success stories here."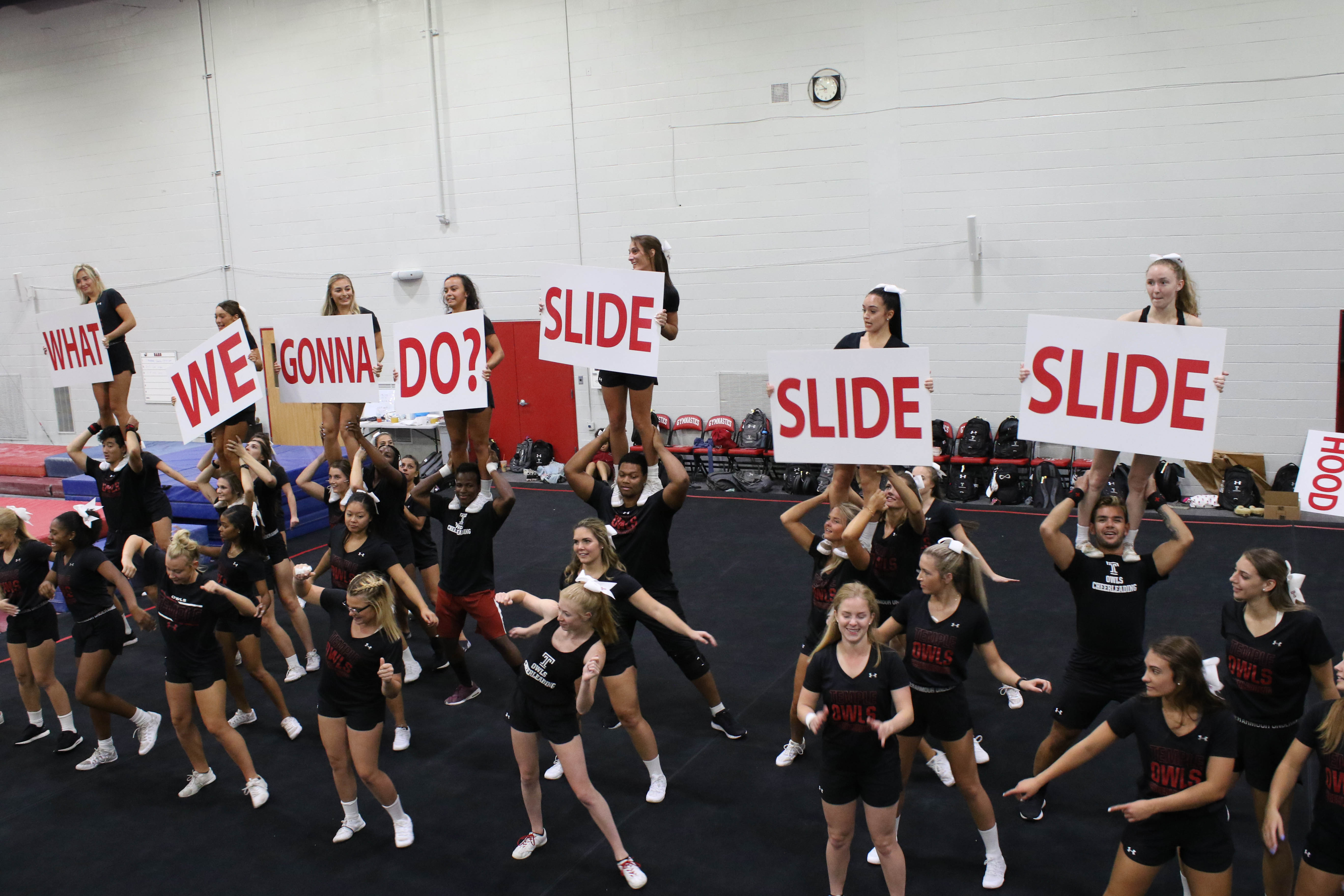 Written by: Nayanka Paul
Photography by: Nate Rogers