Temple Marxists Tackle Virtual Activism
Political organization Temple Marxists shares the ideas of socialism with Temple University
Written by Kendra Franklin
Temple Marxists, the Temple University chapter of the Socialist Revolution, have been hard at work, educating students on the ideas and works of philosopher Karl Marx.
In the past, the organization has held meetings, gone to protests, and were even granted the opportunity to host a debate. This was a debate between political writer and creator of Jacobin magazine, Bhaskar Sunkara, and Socialist Revolution editor, John Peterson. The debate was held in Annenberg Hall on Temple's Main Campus and was filmed and edited by the Utopia Film Club here at Temple in February 2019.
Due to the unexpected circumstances this year, the organization now meets twice a month over Zoom to discuss different works of Marxism that the group decided to read. Temple Marxists also participate in protests and demonstrations, such as those of the Black Lives Matter movement and relate current events such as COVID-19, to Marxism.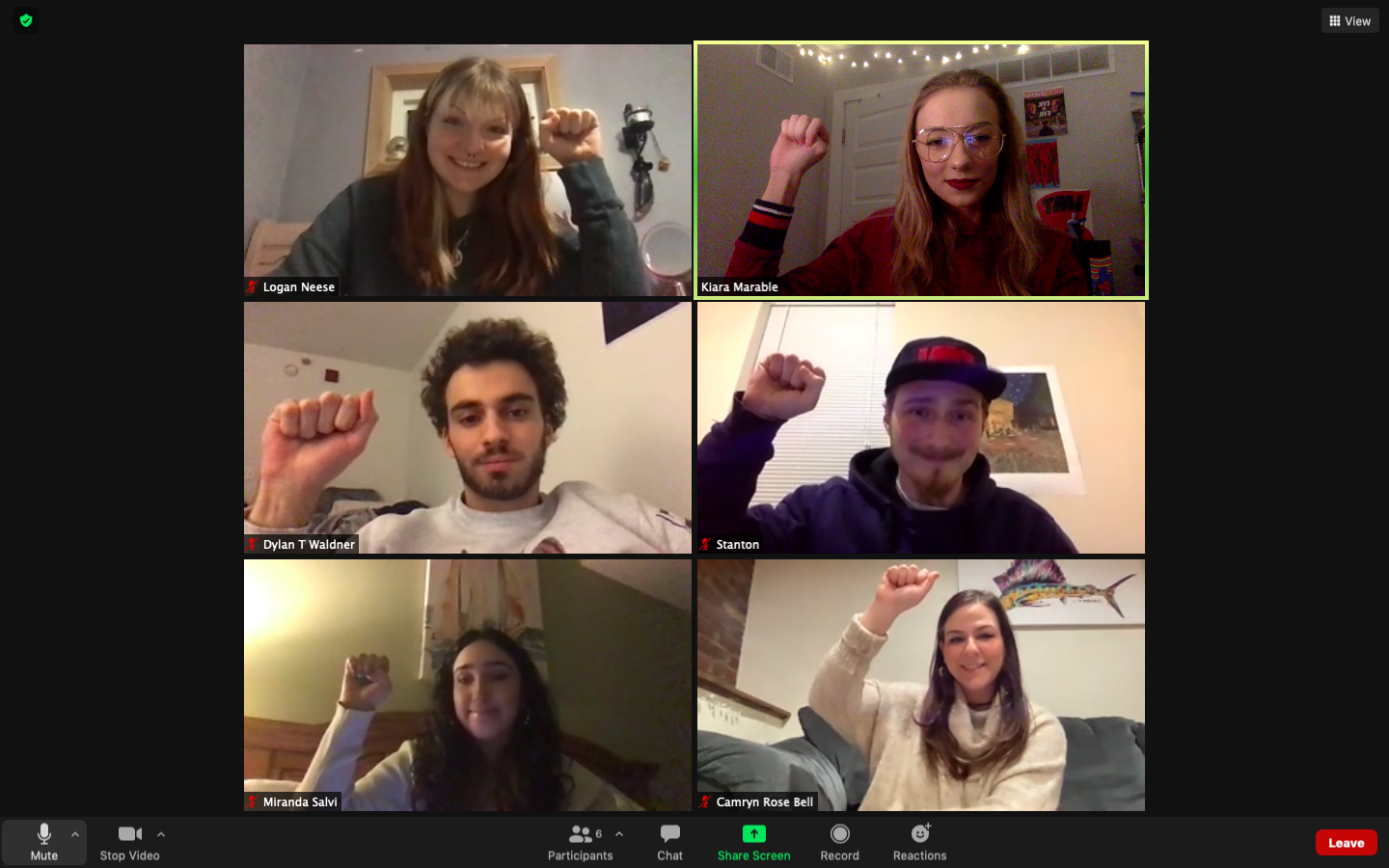 "What 2020 has done with the economic crisis and COVID-19, etc…it's really exposed the fault lines that already existed under capitalism," said Stanton Young, first year film and media arts grad student and president of Temple Marxists. "Economic recessions and depressions are cyclical under capitalism. What this has done has exposed every problem that already exists in our society, just at its maximum level."
Kiara Marable, vice president of Temple Marxists, believes that the online format brought upon the organization gave the unique benefit of some new, engaged members.
"We're getting a lot more participation from students," said Marable, a junior philosophy and political science double major. "I think a lot of people are interested in socialist ideas and what socialism is so we finally got a consistent group of people that are coming [to meetings]."
The organization also discusses relevant topics in their meetings, relating Marxism to current events. They decided to hold a meeting on Marxism and its fight against racism due to an increased general interest in antiracism. Young mentioned that racism is a battle that Marxists have to fight every day.
The organization is dedicated to their mission of promoting socialist theory, mobilizing the working class, and wanting to stand and fight alongside the working class whenever possible.
"We want to organize young socialists and revolutionaries and discuss and clarify political ideas, support progressive movements, and eventually support the creation of a new working class political party," Young said. "I think above all, our mission is to prepare members to play a contrary role in the coming American revolution, and to bring socialism and Marxism to Temple students that are interested."
With there being a larger socialist movement in the United States than years before, Temple Marxists are having a large influx of interested students.
"We've entered a moment now where tons of and tons of people, young people in particular, and people of all ages, want to talk about socialism, or are interested in socialism, interested in building a society, interesting in overthrowing capitalism," Young said. "As difficult as this year has been, Temple Marxists, I would say has been a success."
Utilizing the tools of the Internet, Temple Marxists still manage to spread the word about socialism despite being limited due to COVID regulations. The organization plans to stay flexible, keep their schedules open, and continue telling the world about Marxism.