Shine bright like a Diamond
Temple Diamond Gems' seniors are moving on
The Diamond Gems Dance Team is a group of 26 women who strive to energize fans at all football games as well as men's and women's basketball games. The girls practice 3 to 4 times per week, maintain academic standards, participate in gym workouts and attend all games.
Being a Diamond Gem can be tough, but these ladies always do it with a smile and put their best foot forward. The Gems have three members graduating this spring and they couldn't be happier with the experiences they have gained with the team.
Captain Julia Smith, a Diamond Gem for four years, credited her organization skills to her time on the team. She said that being busy with practices, games, and other obligations requires her to plan out her schedule as far in advance as possible. After her coach sends out "this week" emails, as well as an event schedule for the entire semester, Julia has to communicate any potential conflicts with her job and to anyone else who may need notifying. She believes the busy schedule helps her become more productive because she is forced to use her time efficiently.
"I've gotten to travel and meet so many people throughout my four years," said Smith. "I've gotten to have a front row seat to all the games and participate in numerous events due to it as well. In terms of being an athletic training major it has also allowed me to be able to relate to my patients because I've been through what they are going through in terms of the amount of hard work, dedication and practice they have put themselves through."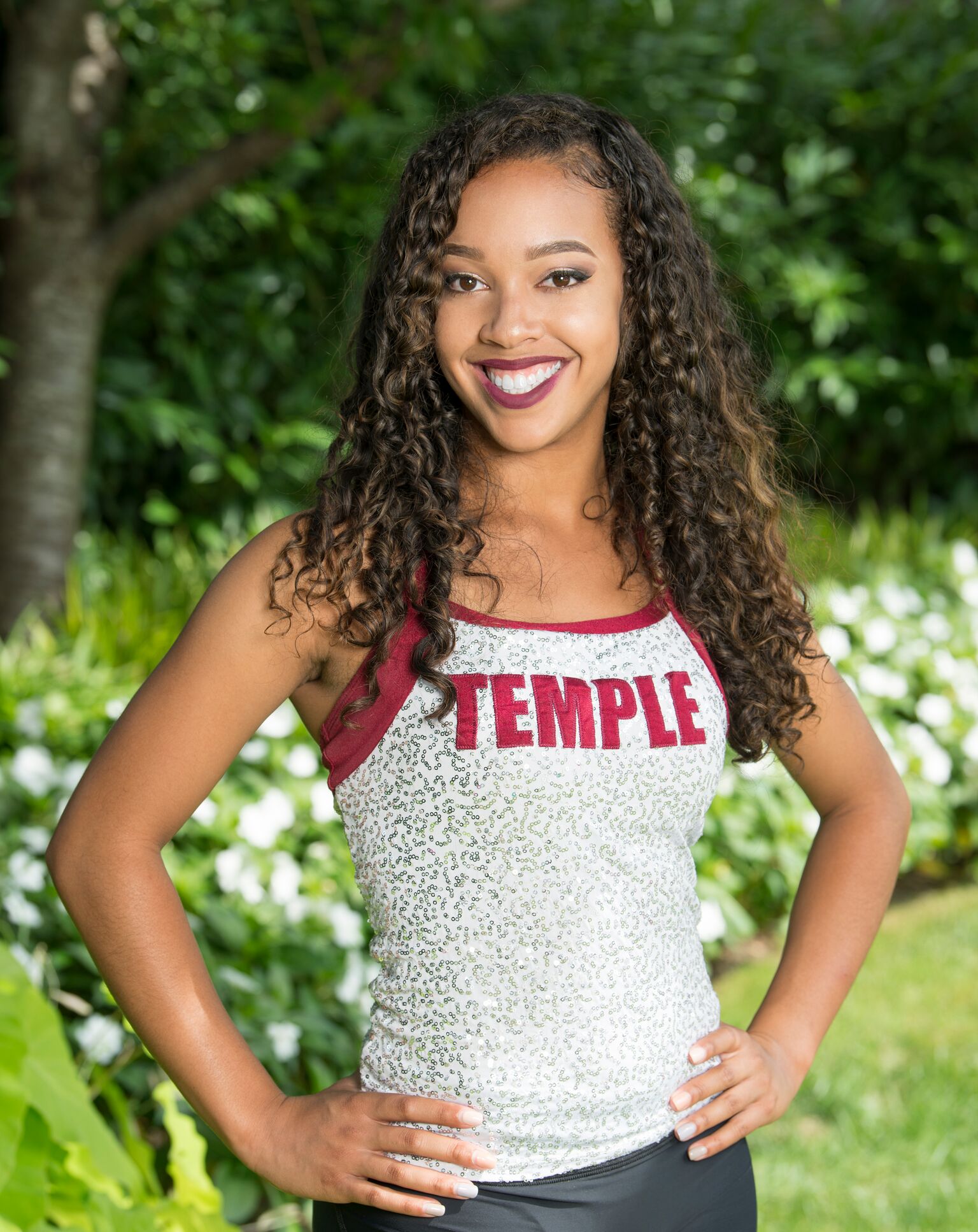 She says that leaving behind such an integral part of her life when she graduates will be bittersweet. She will miss her teammates and the close bond they have together the most.
Danielle Guibas has been a member of the team for three years and could not imagine her college experience without it.
"Making the team in 2015 is hands down one of the best things that has ever happened to me," said Guibas. "I have found a love for sports, being a part of a team, and representing my university every single day.
Guibas participated in countless school events, volunteered at life changing places and traveled for bowl games and tournaments. The Diamond Gems didn't just change her college experience, it changed her life as well.
"I can walk away in May knowing I took advantage of the things Temple had to offer me; knowing that I am ready to enter the workplace with skills that will put me ahead of others," said Guibas. "Being a Diamond Gem has taught me how to carry myself in a respectable and humble manner, it has taught me time management, confidence and presence, and most importantly the amazing feeling of being a part of something bigger than yourself."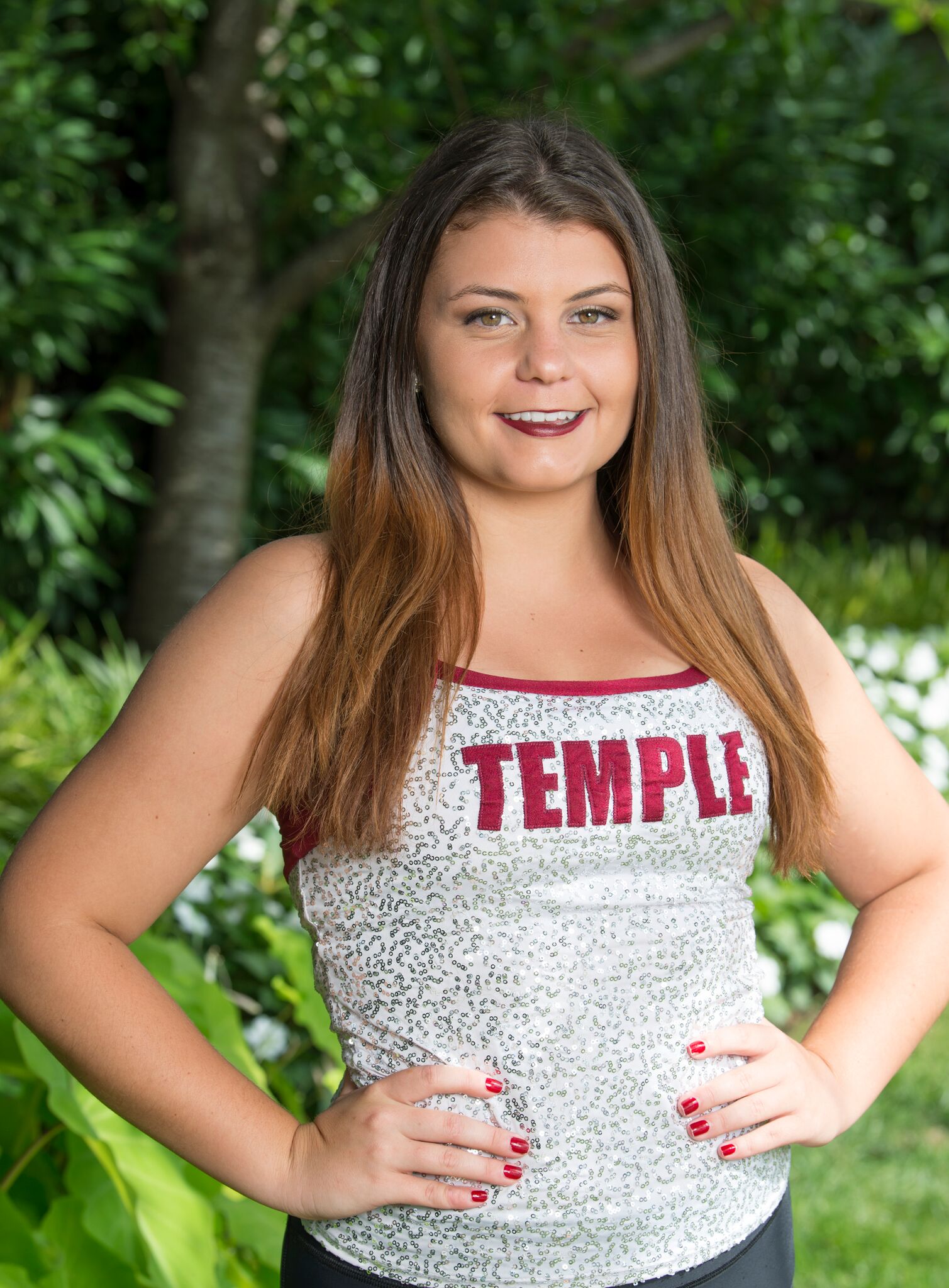 She says the highlight of her final season was going to The University of Delaware for UDA Camp in August. During the four days the team spent at camp she was able to form bonds with younger teammates and watch them grow and gain confidence.
Francesca Fadgen has been a member of the Diamond Gems for two years and loved being able to get involved at Temple and create memories with her teammates that will last a lifetime.
She looks forward to game days and the pregame rituals that help hype the team and fans up, especially where the team gathers in the tunnel and cheers the football players on before they enter Lincoln Financial Field. Her time on the team has not only been fun and rewarding, but has also taught her skills that she will carry on with her for the rest of her life.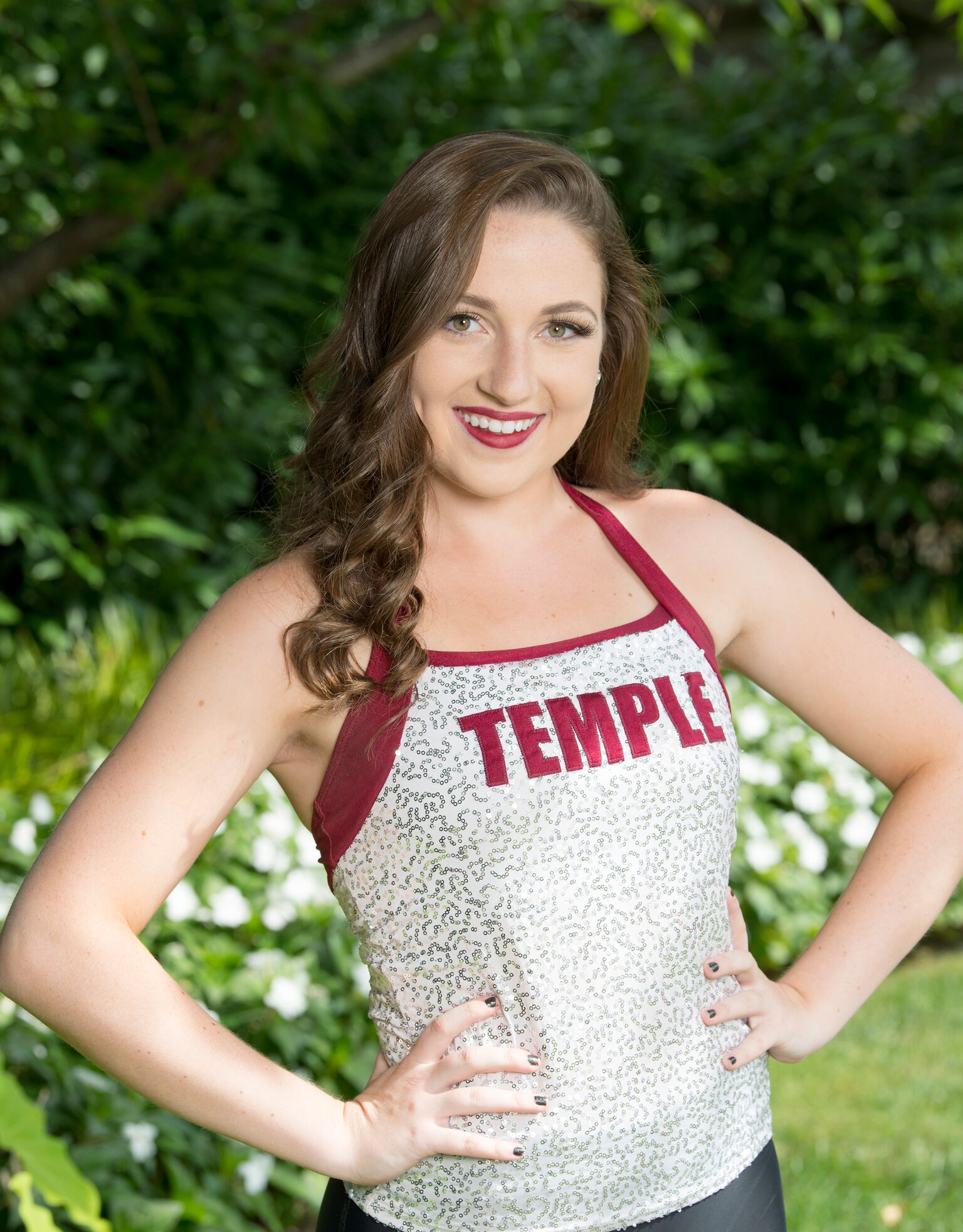 "Being so busy has taught me a lot about how to manage my time," Fadgen said. "I have my major, a minor, and a certificate so it's definitely doable."
Fadgen said she prioritizes homework and school and that the crazy schedule is worth being able to dance with her team because of how rewarding it is.
"Once I graduate, I will definitely miss my team most," Fadgen said. "Diamond Gems has given me so many opportunities including getting to dance alongside so many talented women I'm lucky to call some of my best friends. My teammates make the rest of the Diamond Gem experience an incredible one."
Written by: Caroline Ciocca
Photos by: Ken Innes, Aspen Photography