Members of the university Irish Dance team detail their transition after the shift to a more virtual lifestyle.
Written by Kylee Reader, Photographed by Isaac Schein and TU Irish Dance
Following the rapid spread of the coronavirus, most if not all of what the world considered to be 'normal' activities were forced to shift to a virtual space. Whether that was grocery shopping or classes, society was simply asked to adapt as political leaders aimed to get the disease under wraps—of which included a heavier reliance on online resources and a strict order from businesses and institutions alike to remain socially distant whenever possible.
So, what did this mean for organizations such as Temple's own Irish Dance team who couldn't resume as easily through a screen? Well, less practices and a halt on performing were a few of the more drastic changes.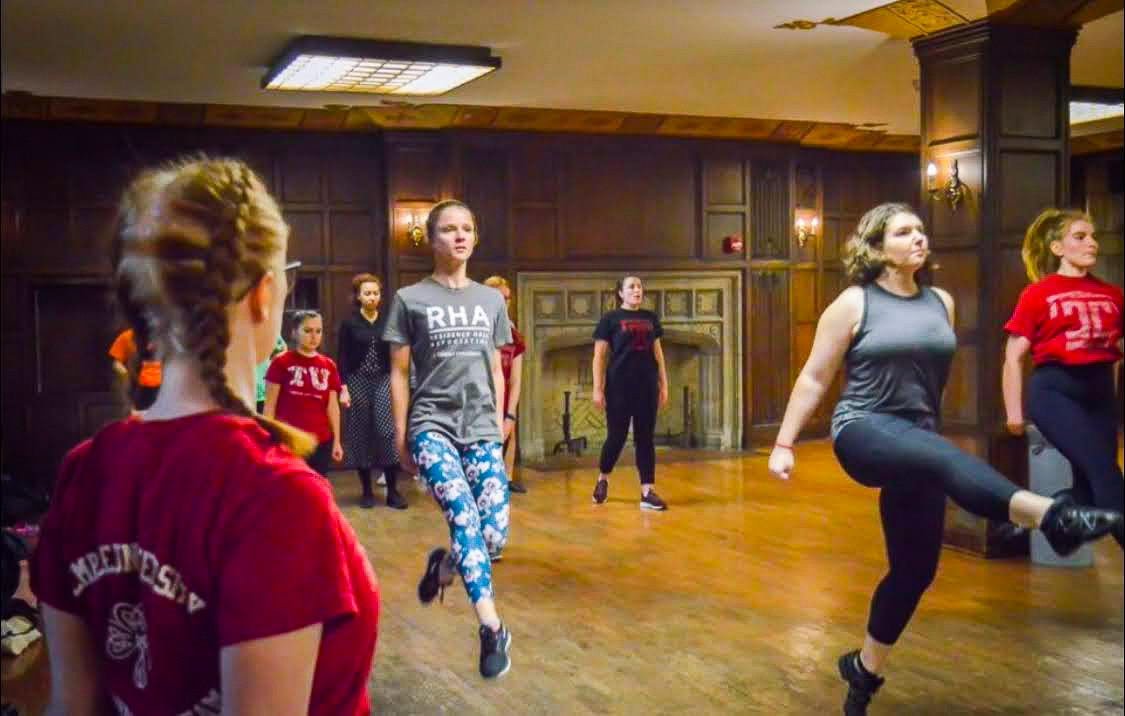 Senior history major Shannon McBride, Director of Administration for the team, elaborated upon the ways in which operations have looked differently since COVID. "Since it is not possible to meet in person this semester, the club is operating very differently this year compared to years past. We have online practices once a week where we drill skills that we already know and learn new skills and steps."
McBride further explained how having to adapt to a virtual rehearsal room has made the team miss out on experiences that they just can't replicate over Zoom.
"One thing that is unfortunate about online practices is that we no longer have the ability to do group dances, which is something that we typically spend a lot of time working on – whether for performances or competitions. Still, we are trying our best to still keep up with practices and also keep up with social events online for the team."
This significant shift has been especially hard on those like McBride, who has been Irish dancing since she was five, but has also been just as difficult on newer members like Erin Faulkner.
A junior media studies and production major, Faulkner was introduced to the world of Irish dance freshman year after watching the team perform on TV for the city's St. Patrick's Day parade. After a bit of encouragement she decided to take the risk, and is now grateful for the role that the team has played during such a rough time for the nation.
"[I]t has not only helped me learn a new style of dance, but also to transition to college by giving me great friendships and mentors. It's nice to be able to still attend online practices and see each other for some sense of normalcy during COVID," Faulkner added.
Sophomore architecture undeclared major Breana Haselbarth has also been able to appreciate the lengths to which the team has served as a helpful outlet during this chapter, saying that her involvement allows her to have "a stress reliever once a week, in a very stressful time." She added that, "getting to dance with people who care about [her] so much and really want [her] to be happy, is even more helpful."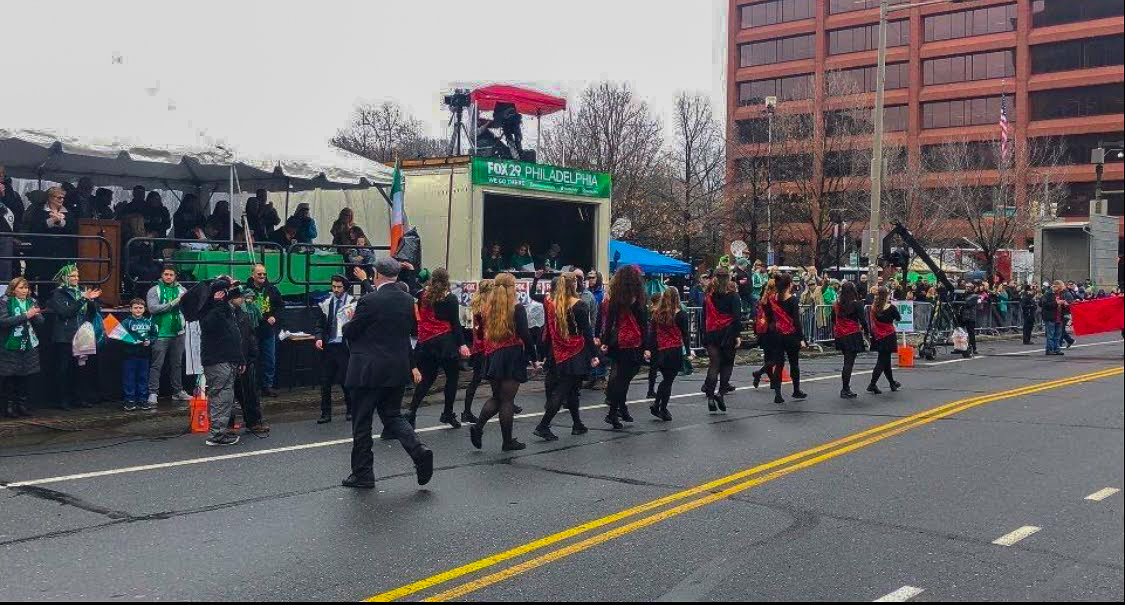 Despite the unique circumstances that have come with this time, the team is making the best of it and are doing what they can to stay true to their mission even while dancing virtually for the time being—of which entails teaching and spreading the culture of Irish dance not only through Temple's campus, but within the surrounding community. Whether that maintenance is through online team-bonding events, private lessons to enhance skill-apprehension, or just the commitment to dancing from the bedroom every week for a change.
"I'm so thankful for the team's commitment and willingness to stay with us through this tough time when we can't meet in person. It could be really easy to not show up to practice because it is all online, but the team continues to log on every week and practice ends up being the highlight of my week," McBride said.
Scarlett Catalfamo, a sophomore advertising major, reflects upon the impact of the team during such a strenuous period when she says, "Involvement with the Irish Dance team means a chance to not lose such an important part of my life and make friends. I can't imagine my life without dance in it, for it has always played such a big role in my life."
Whether at home or on-campus, the team will continue to dance into our hearts.
---