Life As A First-Gen Student At Temple
From the disadvantages and pressures, first-gen students speak out on what it is like to be the first in their families to attend college.
Being accepted into college is a dream but for first-generation students, it's also a terrifying and challenging journey to experience on your own. According to a 2010 study by the Department of Education, an estimated 50 percent of the college population is comprised of people whose parents never attended college.
As a first-generation student myself, the challenges I've faced in my four years at Temple has taught me to be more independent. There were times I felt alone because my family did not understand what I was experiencing at college. What most people do not know about us first-gen students is the difficulty of having to navigate yourself in a space where your family has no idea how to help or simply filling out a FAFSA form.
Being a first-gen student and a minority, I felt as I had no room to make error because I had to be the one who succeeded no matter what, even if it meant my mental health had to deteriorate.  
However, a new club was formed to support first-gen students and it is something great for students like myself who were always searching for something like this.
Temple First is the Temple chapter of the Collective Success Network. Their mission is to support first-generation college students at Temple University to achieve the academic and professional aspirations that motivates them to be the first in their families to attend college. Many first-gen students face disadvantages and are pressured to keep up with the competition in the community—especially transitioning from a student into a professional upon graduation.
Eileen Zhang and Amy Zheng, both junior health information management majors, founded Temple First.
They said, "It's important to have a supportive community for first-generation students to help them excel both academically and professionally. First-gen students don't have as many resources that other students may have, such as having parents that went to college as a guide through their academic journey. Temple First helps to the open doors for students so that they can achieve a successful college career as well as paving their way towards their professional careers."
Temple First understands being a first-gen student is very difficult compared to other students who have family members or people they know to rely on. The organization emphasizes the fact that most first-gen students do not know where to begin, what to expect, or how to use the resources on campus to guide them because they aren't confident enough to ask for help.
One of their members, Jennifer Luu, is pleased to have found a student organization that understands her struggles firsthand.
"Joining this organization, I didn't completely understand what I was going to expect. Temple First along with the Collective Success Network helped me to learn effective ways to tackle my goals and career aspiration," Luu said. "I originally thought this organization was going to show me how the professional world operates, but I instead I ended up learning more about myself and how to build myself up into a capable and successful woman."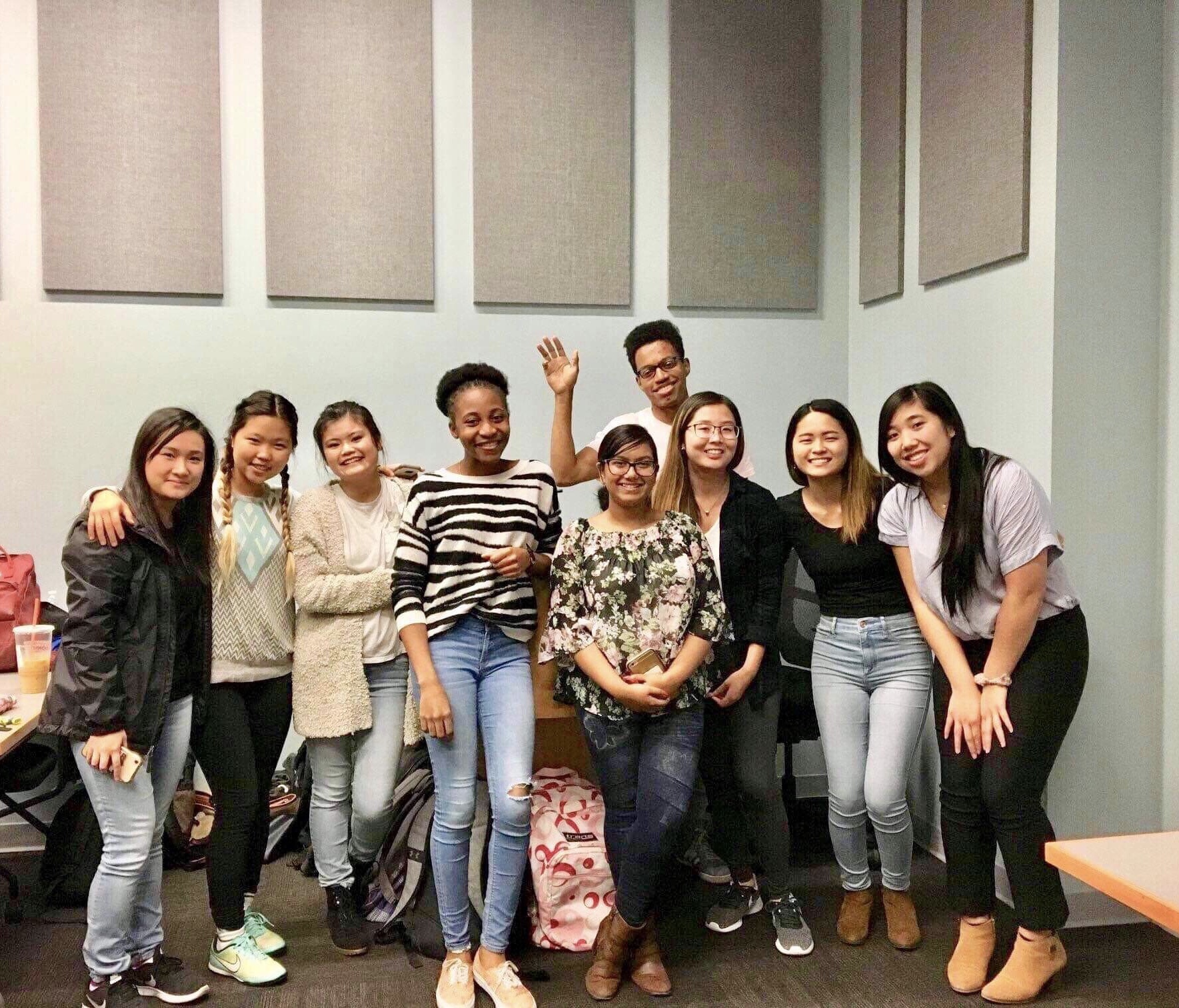 A future goal of this student organization is to help students explore the different career paths, connect them with professional mentors, provide scholarships, and create academic and professional development programs. They also hope to focus on expanding and strengthening their community to have more resources for students. At the end of the day, they hope to provide the support and resources needed for students that aren't sure how to utilize it.
Zhang said, "As a first-gen student, I was lacking in many areas and had no mentor to look up to and guide me through college. With Temple First, I saw it as an opportunity to form this organization to build a community and support system for first-gen students. From my experience with Temple First and the Collective Success Network, it opened doors for me to improve myself personally and professionally. I developed relationships with students and professionals within the network who inspired me to be the best I could be and feel proud as a first-gen student."
Written by: Gail Vivar
Photography provided by Temple First