Klein Senior and New Yorker by day, DJ by Night
What life is like as a DJ and a college student at Temple University
We've all walked to class with earbuds in our ears. For us, drowning out the world is only temporary. For Kendall Jones, it's her entire life.
Jones is a senior media and communications major by day and DJ by night.  You may have heard of her by her stage name, DJ Kendollaz.
Jones was always musically inclined. She picked up flute in fourth grade and although she hasn't played since high school, she says she still remembers all the techniques and could play just as well today.
Two of her uncles are DJs, and her parents were always avid music lovers, so she's always been exposed to the lifestyle. Jones spends her free time digging through Apple Music and building countless playlists.
"It was always bound to happen," Jones said.
She recalls her first gig, freshman year, to be a hit. One weekend her friends wanted to throw a party, and Jones happened to have the most extensive music library, so she was put in charge of the music that night. She invested in some equipment and guided the night with a mix of reggae, dancehall, and old school 90's hip hop.
Jones has been actively spinning since then, and has played at least 100 gigs. What separates her from other DJs is her sense of style and choice of music. Other DJs dress for the media and wear "flashy stuff, designer stuff," Jones said.
However, Jones likes supporting underground brands because she can form relationships with them more easily. Her current brand? Visionary Society, which is described as a lifestyle streetwear brand modeled for motivational purposes.
Even with her level of experience, Jones still gets nervous.
"A DJ has about 12 seconds after playing a song to figure out what the next song will be," she said. "I still draw blanks sometimes, but I think organizing your music beforehand is the best way to do it."
Jones strives to create a different experience every time she spins. This means going through her entire library and building a unique playlist to match the mood of the gig.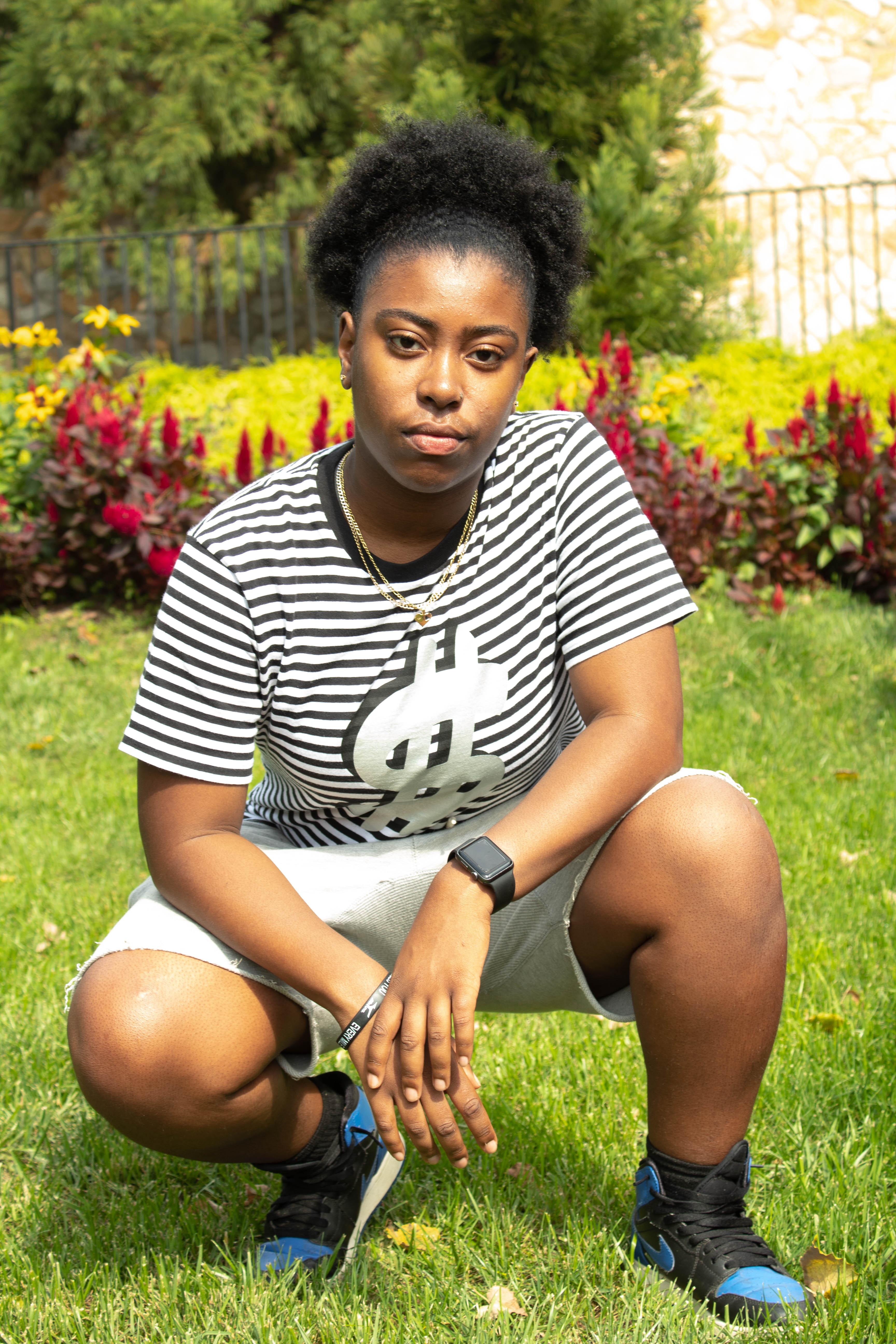 Some events will have multiple DJs working shifts, so it's easier to maintain variety because and they all have different sounds, Jones said. But when it's just Jones, she has to figure out how the whole night will unfold by herself.
So how does she keep going?
"My love for music, and just really wanting to share that with other people," Jones said. "The purpose of me as a DJ is to develop stories through music and create an unforgettable experience, and allow people to be moved by their souls."
Her favorite part of DJing is that more often than not, it doesn't feel like work.
Kendollaz said that the environment at Temple and in the city has molded her as  DJ.
"Getting started D.J.ing here at Temple, the environment has played a huge part. Being in a city, being around other D.J.'s has definitely taught me to pay things forward," she said. "Because for a lot of opportunities, people didn't have to trust me, but they did."
Written by 
Lucy Niyazova
Photography by Taylor Johnson