Diamante Ortiz is Uplifting Marginalized Communities Across Campus and Beyond
Diamante Ortiz, a senior political science student at Temple, has been interested in social activism from a young age. She grew up in the Los Sures area of Williamsburg, Brooklyn, which is a predominantly Puerto Rican and Latinx area going through the negative effects of gentrification. As a Temple Owl in North Philadelphia, she has truly blossomed into a leader for social change.
She first learned of Temple through a high school teacher who graduated from the university with a journalism degree over a decade ago. After touring the campus, she knew this was her home.
"I was really inspired by the community here and also the historical representation of being in North Philadelphia, in a predominantly Black and Muslim area that had so much rich culture that wasn't necessarily, I think, being as acknowledged as much…" So that was one of the driving forces for me to apply and to go through the application process," Ortiz said.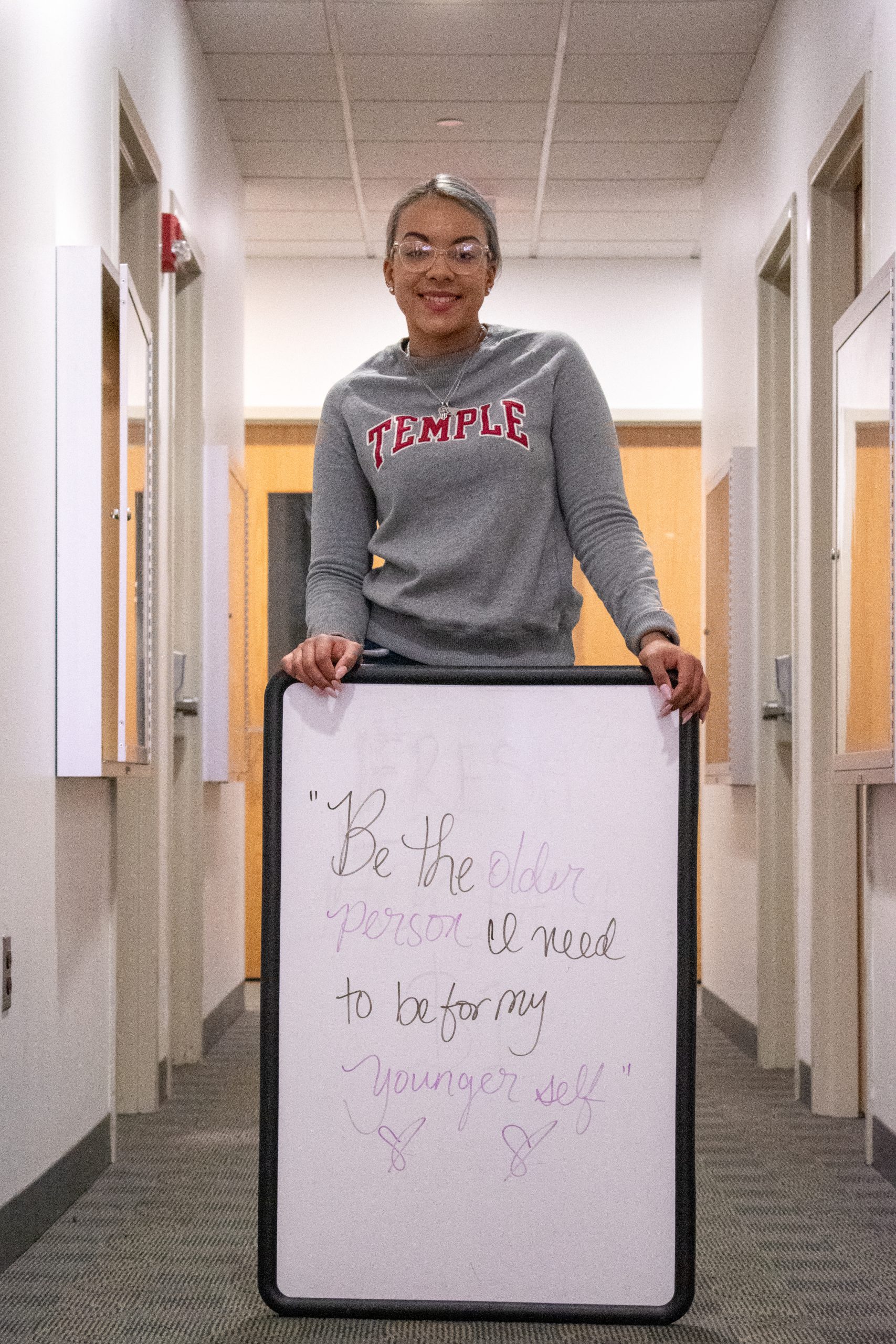 She came in as a journalism major, just like her teacher, but realized her passion lay elsewhere. As a writer for the Temple News, she discovered groups such as the Temple Association of University Professionals, a union for faculty and other professionals, and Stadium Stompers, a group of community members and students protesting against Temple's proposed stadium. This awakened her passion for community organizing, which led her to major in political science instead.
Uplifting marginalized minority communities has been a prominent theme in Ortiz's college journey. She knew she wanted to connect with Latinx individuals, so she got involved with Asociacion de Estudiantes (AdEL), an umbrella organization that supports various Latinx groups on campus.
Ortiz loves volunteering, and as a freshman, she volunteered for the Office of Institutional Diversity Equity Advocacy and Leadership's (IDEAL) annual drag show in honor of National Coming Out Week. There she met Nu'Rodney Prad, IDEAL's Director of Student Engagement, and was able to learn more about their work.
Once applications opened up for their Diversity Peers program — where student leaders are selected to coordinate and conduct educational programming about diversity and inclusion across campus — she decided to apply and has been a part of the program ever since.
Ortiz also currently serves as the President of Queer People of Color (QPOC), a student organization dedicated to creating a space for people of color in the LGBTQIA+ community. Natasha McCombs, a former e-board member, offered the role to her while they were discussing the organization in passing.
"She turned to me and was like 'I need a president! Can you be the president?' and I was like 'okay!'" Ortiz said.
While she was thrust into the role, she has done great things in it so far. The organization has held a Queer Open Mic, a movie night featuring "Moonlight,"a coming-of-age film about a gay Black man and other discussion-based social events about topics such as mental health and dating.
"I definitely can see how it's shaped me as a person and how it's continuing to shape me and how I stand firm in my beliefs… I just want to be a team member for everybody," she said, "…I want to help people and also be the older person I needed for my younger self."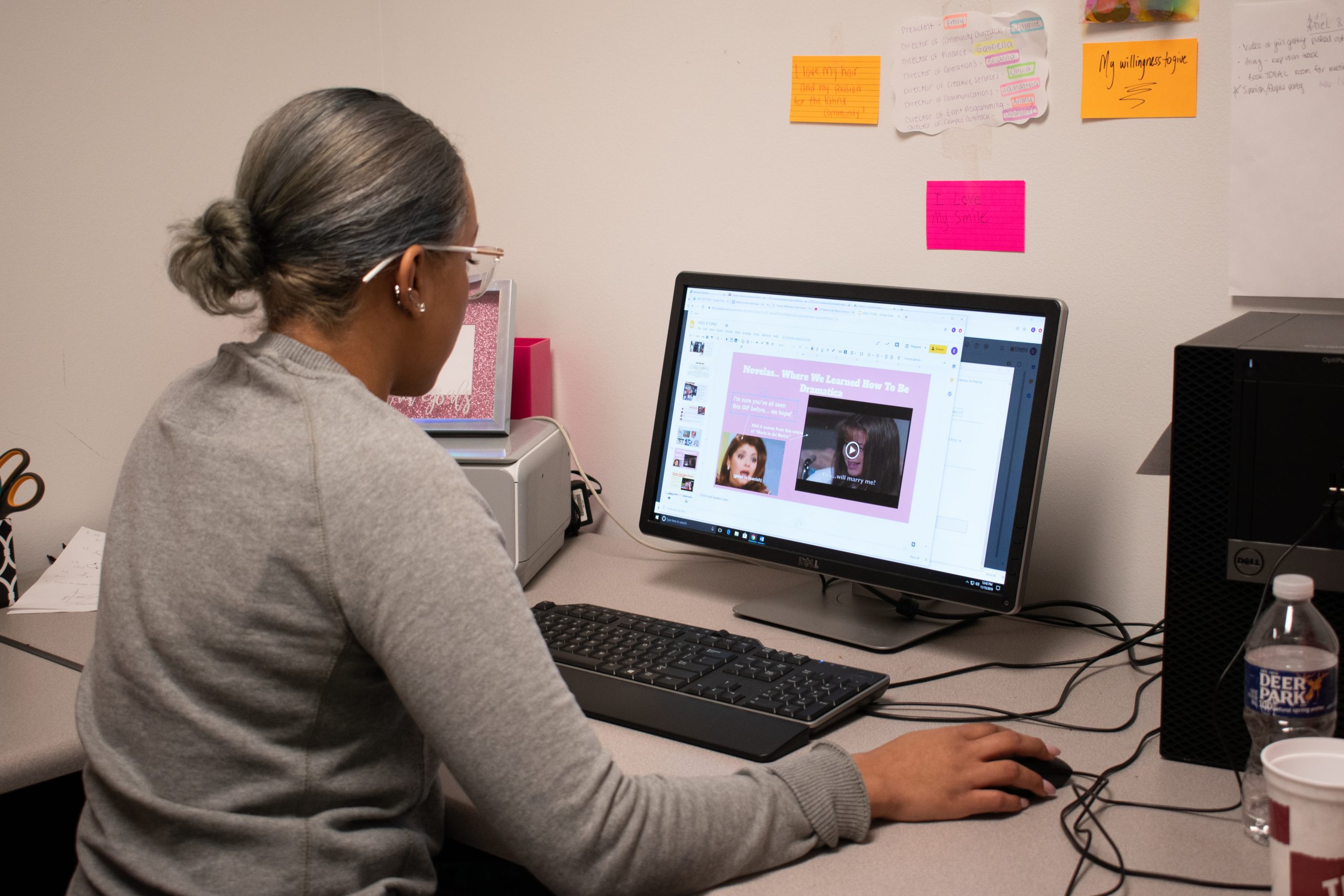 Her passion for community organizing and social justice has taken her beyond campus. Ortiz has interned for Congresswoman Nydia Velazquez as well as New York City Council, which she called an "eye-opening experience."
"From those experiences, you understand what needs need to be met in the community because with elected officials there's often mistrust and there's often issues of reliability," she said, "So how can you in those spaces place that reassurance?"
After graduation, Ortiz hopes to continue to stay involved in the local government in Philadelphia for a while and maybe one day, back in New York.
"It really is about who is being intentional and showing up in spaces and working and collaborating with people," she said, "One of my goals is to just continue those efforts and also expand my knowledge and my horizons when it comes to learning about city and state government as well, and just trying to provide resources for as many people that feel like they've been shut out as much as possible."
Story by: Maryam Siddiqui
Photography by: Alesan Aboafahe