Small business By Rita sells statement jewelry to support social activism organizations
Written by Emma Ford
Between pressing climate change issues, revolutionary social movements, and a tumultuous presidential election, 2020 has proven itself to be quite the historic year – not to mention a global pandemic. Injustices everywhere are being exposed, voices previously silenced are realizing a platform, and Temple students are finding ways to aid in the fight for a better world. Rita Thompson, a senior communication studies major, has used her love for jewelry to establish not only a business but a powerful force for equity. This is how By Rita was created.
Thompson describes By Rita as a jewelry social activism brand striving towards social justice and positive change by way of funky accessories. Every month Thompson highlights a different organization through informational blog postings and donates a portion of her proceeds to their cause.
"Currently, I am the editorial assistant for cannabis lifestyle magazine Emerald where I focus a lot of my pieces on social equity and change within that industry. By Rita is a way for me to combine the world's need for positive social change with my journalism experience and passion for jewelry," said Thompson.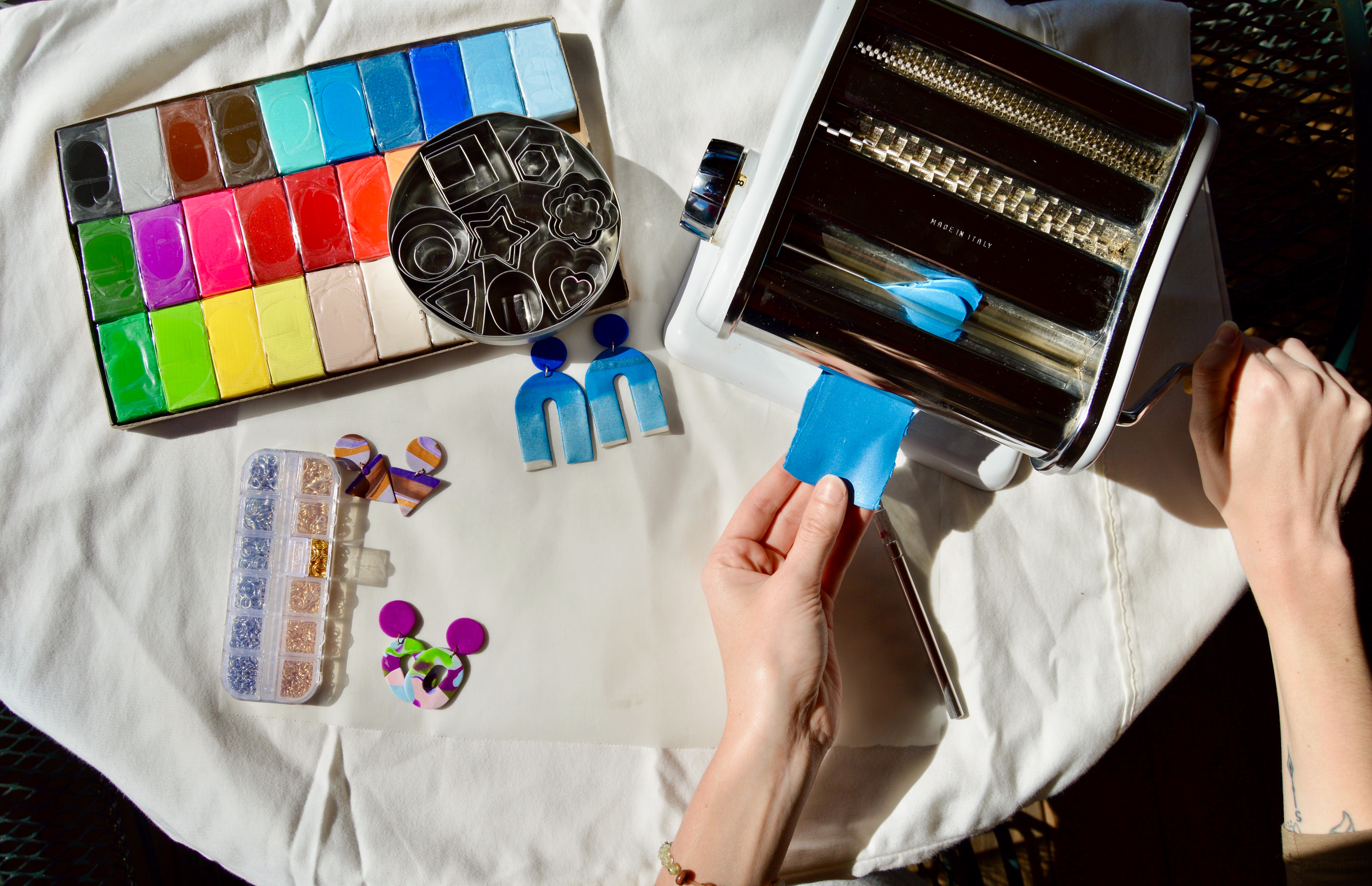 Before each month begins, Thompson devotes time researching and deciding on an organization to donate her profits to for the upcoming weeks. She also uses this time designing the collection that will be associated with the decided cause and writing a blog post describing the organization. She regularly spends at least one night a week creating her collection of earrings and fulfilling any custom orders for her colorful, geometric jewelry.
"Earrings were an easy choice for me because they've always been my favorite accessory and I've seen the bold, unique styles really take off over the last few years," stated Thompson. "I like to describe my earrings as an outfit in an accessory! My favorite part is that it's practically impossible for me to make the same pair twice, so they're all totally unique."
The small business owner started making earrings in 2019 after spending a semester abroad in London. Thompson was inspired by the markets and craft fairs that the city had to offer, and decided that she wanted to start sharing her creations. She began selling via Instagram, moved to Etsy in March for efficiency's sake, but has recently transitioned to her own website, shopbyrita.com. While this website has helped Thompson handle her influx of orders, she attributes her success to her Instagram, @byrita.shop.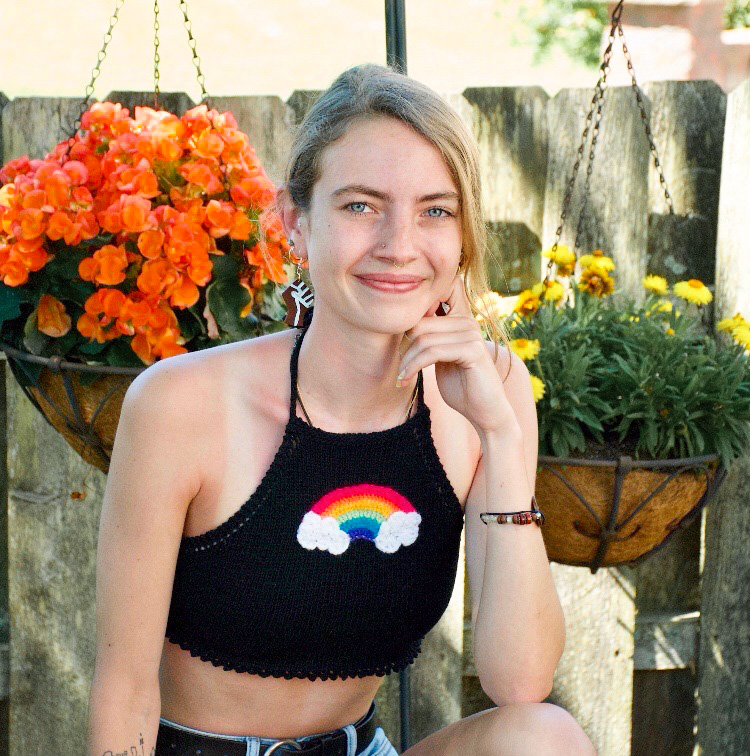 "Without Instagram's platform, there's no way I would have been able to spread my message and product as far as I have. Within less than a year of launching my page, I had reached close to 1,000 followers," said Thompson. "It's been incredible to see how much people love the pieces."
Although By Rita found success very quickly after its creation, COVID-19 meant that Thompson had to adapt her business in many ways. But she says she is grateful for the response from consumers regarding small business promotion, and does not think this would have happened without the pandemic.
"I think people are really starting to see the value of shopping small and are becoming more and more inclined to support. Whether this be by making a purchase, leaving a comment, or sharing your content, it's been really awesome to see my customers step up," stated Thompson.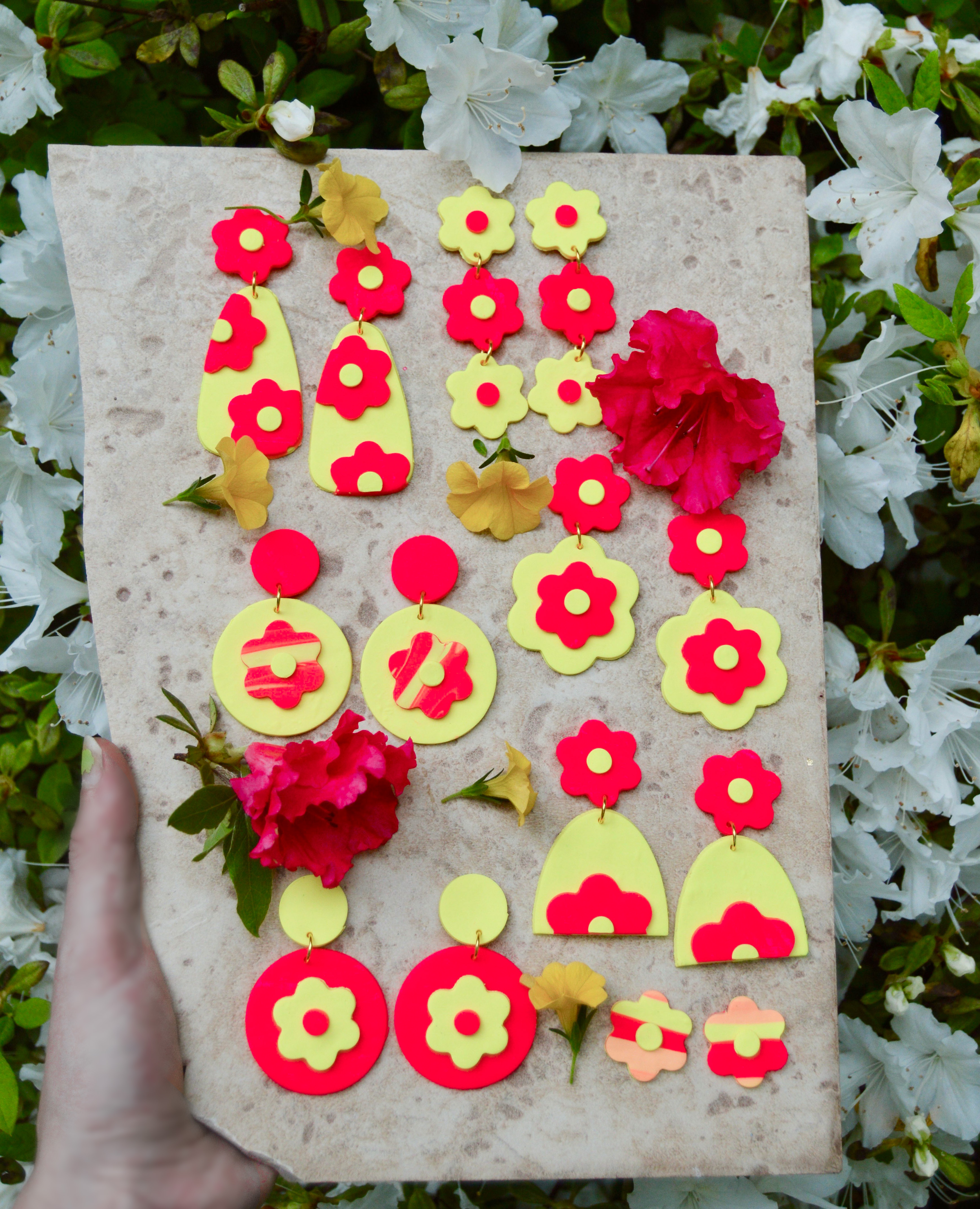 This year is by no means normal. But Thompson thinks that picking up a new hobby during such a strange time can lead to incredible things. After all, By Rita began with Thompson's love for statement earrings, and now it is an established small business making strides for social injustices.
"People need to do more of what makes them happy," said Thompson. "And if you can make some extra cash while doing so, I'd say that's just another plus."