Dave & Juice: Changing the party landscape at Temple
Close friends, often referred to as Dave and Juice walked into the doors of Tuttleman Learning Center at Temple University and sat down almost perfectly in-sync to begin their Templar interview.  
Juice who's real name Samer El-Amine is a political science major, and Dave is David McIntosh-Peters, a sports and recreation major. The two have raised the bar when it comes to event curating on Temple's campus.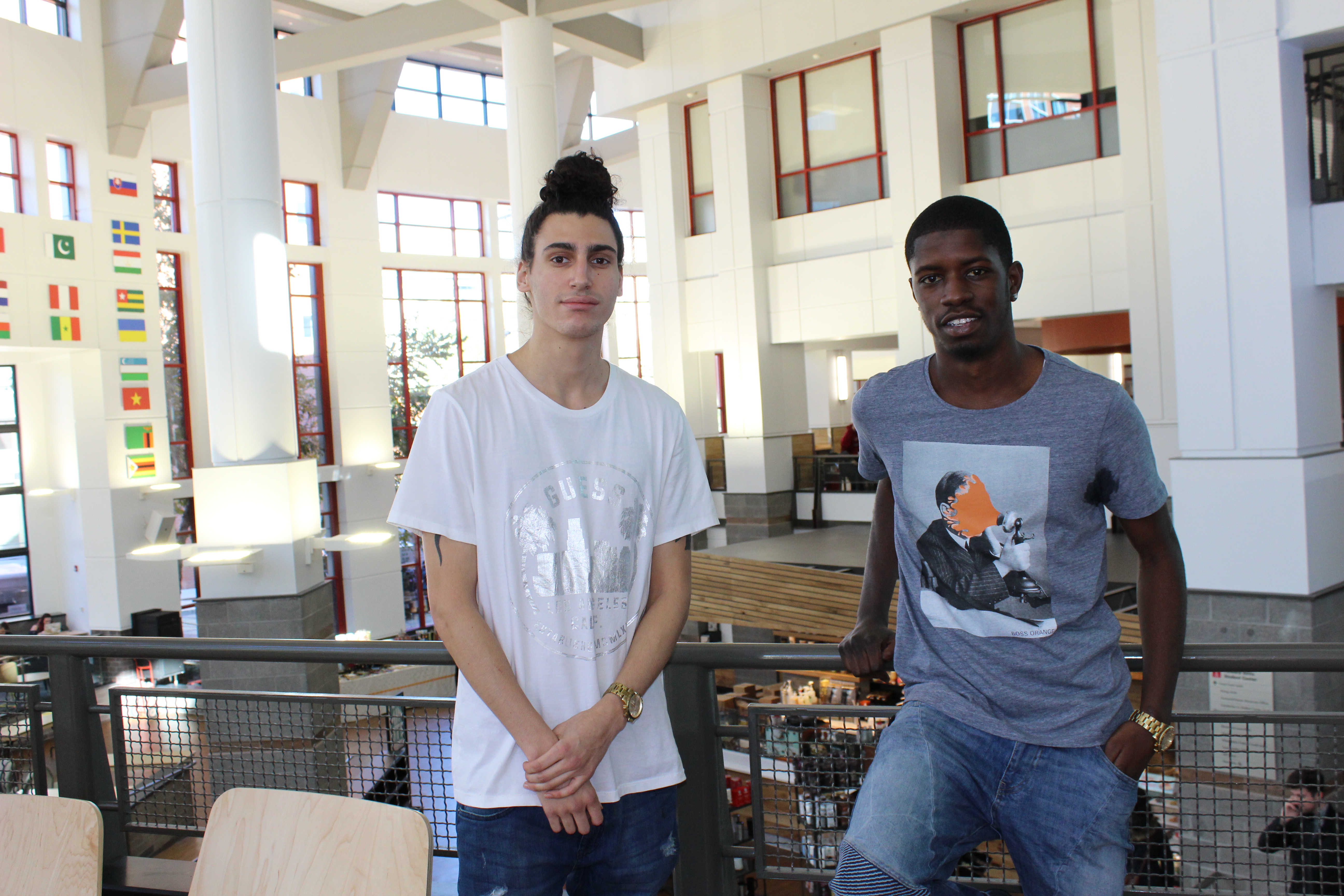 "We're doing stuff that nobody has ever done before." El-Amine said.
Both are Washington D.C. natives, and have known each other since they were freshmen, but didn't become close friends until spring break of their junior year.
The duo have curated some of Temple student body's more notable events including Red October and Temple homecoming parties.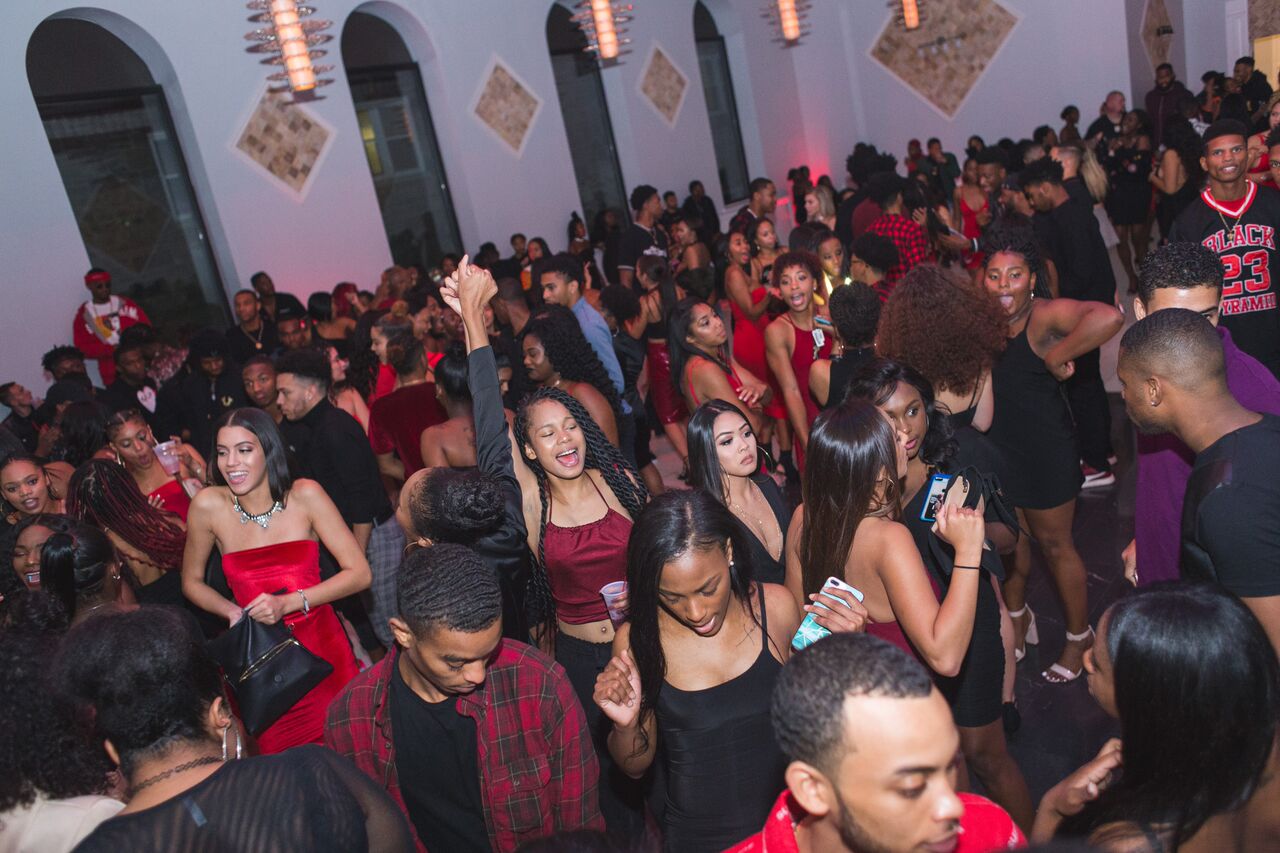 Peters said he got his start planning parties during his freshman year with a group of other friends.
"[We] were like 'Why not?'" Peters said. "It was kind of just a way to have fun."
El-Amine didn't start throwing his own parties until sophomore year when his group of super-senior friends suggested that he throw a house party with another friend.
"We threw one and I just remember putting all my effort into it," El-Amine said. "Just trying to get the theme right, trying to get a good flyer, trying to get the right DJ and get people to come out. Then we did a couple more my sophomore year and I realized I had a knack for it."
El-Amine then was asked to be apart of the Springfest Committee, which is a week of festivities and events during the spring, and even provided a scholarship to a North Philadelphia student in the Spring of 2016.
"That helped me step up from throwing house parties to actually event curating," El-Amine said.  "Springfest was more than just a party, but a community event."
The duo pushes for community outreach as Peters served as the special activities co-chair for Temple's H.A.N.D.S organization, and El-Amine works with the Black and Brown Coalition.
After helping with Activate TU, Temple's 2017 Student Government Executive Election campaign, El-Amine says it was an eye-opener for seeing how he could use his platform and Peter agreed
"We're doing what we can to change the narrative," Peters said. "And try to push what we think is right."
As far as events go, it has yet to be determined if the two plan to continue event curating once they graduate as El-Amine wants to work for a non-profit in his native city, and Peters, in the future, wants to start his own non-profit tailored towards youth sport development.
The young businessmen can credit the amount of attendees; that include people like Philadelphia 76er star, Ben Simmons, rapper, PnB Rock, and more; to not just their social media promotion, but the type of people they are.
"It sounds cliche," Peters said. "But we actually care about the events and how stuff goes on. People may not notice it but they notice it subconsciously and I think that's what brings them out."
From creating, planning and promoting the events, what these two have done is remarkable. El-Amine is thankful for the people who helped along the way, but he agrees he accomplished most of what he has done on his own.
"There was nobody that did things for me," El-Amine said. "I would print out flyers and go inside dorms to promote our events. I went to every floor of Morgan North, and put a flyer under every dorm. I even taught myself how to use Eventbrite, followed thousands of people on social media. You gotta want it."
One thing is for sure, they both are aware of the impact they have made on Temple's campus and know what an unforgettable experience it was.
"We're the best at what we do, and we're the best event curators Temple has ever seen and ever will see,"  El-Amine said.
Written by: Hadiyah Weaver
Photos by: Nathan Harvey