Dante Moreno's Grind is Nonstop
Student at Temple balances school, work, and making his dreams come true.
When Dante Moreno first hosted his high school's pep rally, he knew he never wanted to put the microphone down again.
"High school is where 'TizzTheInfluence' was born." Moreno said.
Moreno, a senior Communications major with a focus on Entrepreneurship at Temple, is a traveling professional DJ, who goes by the name of TizzTheInfluence. To add to that, he was elected in the fall semester of his senior year to be president of the National Pan-Hellenic Council (NPHC), which oversees "The Divine Nine, and became the president of Temple's Pi Rho Chapter of Alpha Phi Alpha.
Moreno, a transfer student, is not new to the game of hard work and diligence.
"My main goal was to leave Temple University with some type of impact, presence and footprint," Moreno said.
After deciding to officially transition from being an MC to a DJ during the summer before his junior year in 2017, Moreno was offered a position to DJ at one of Philadelphia's most popular hip-hop and R&B radio stations— Boom 103.9.
That position led to Moreno getting his own show with Boom 103.9 as the host of the Sunday Night Flex. Moreno has also had opportunities to DJ at music events like Rolling Loud, a hip-hop festival in the Bay Area; and for labels, Bad Boy Entertainment and 1017 which represent artists like King Combs and Asian Doll.
If it's not obvious, Hustling is second nature to Moreno. To add to all of his other opportunities, Moreno is gearing up for rapper, Gucci Mane's U.S. tour, 'The Unusual Suspects' Tour. Moreno is excited to DJ for Asian Doll while traveling the country and continuing to pursue his responsibilities as a full-time student.
"I got a the phone call while sitting in class," Moreno said. "I went into the hallway, gave them my information and sat back down. I wanted to scream the whole rest of the lecture."
However. DJing isn't Moreno's only gig in the entertainment world. He landed an opportunity in June 2018 to co-host the BET Top Ten Experience Moments for the 2018 BET Awards; a ceremony that awards some of the biggest stars in the the Black entertainment industry.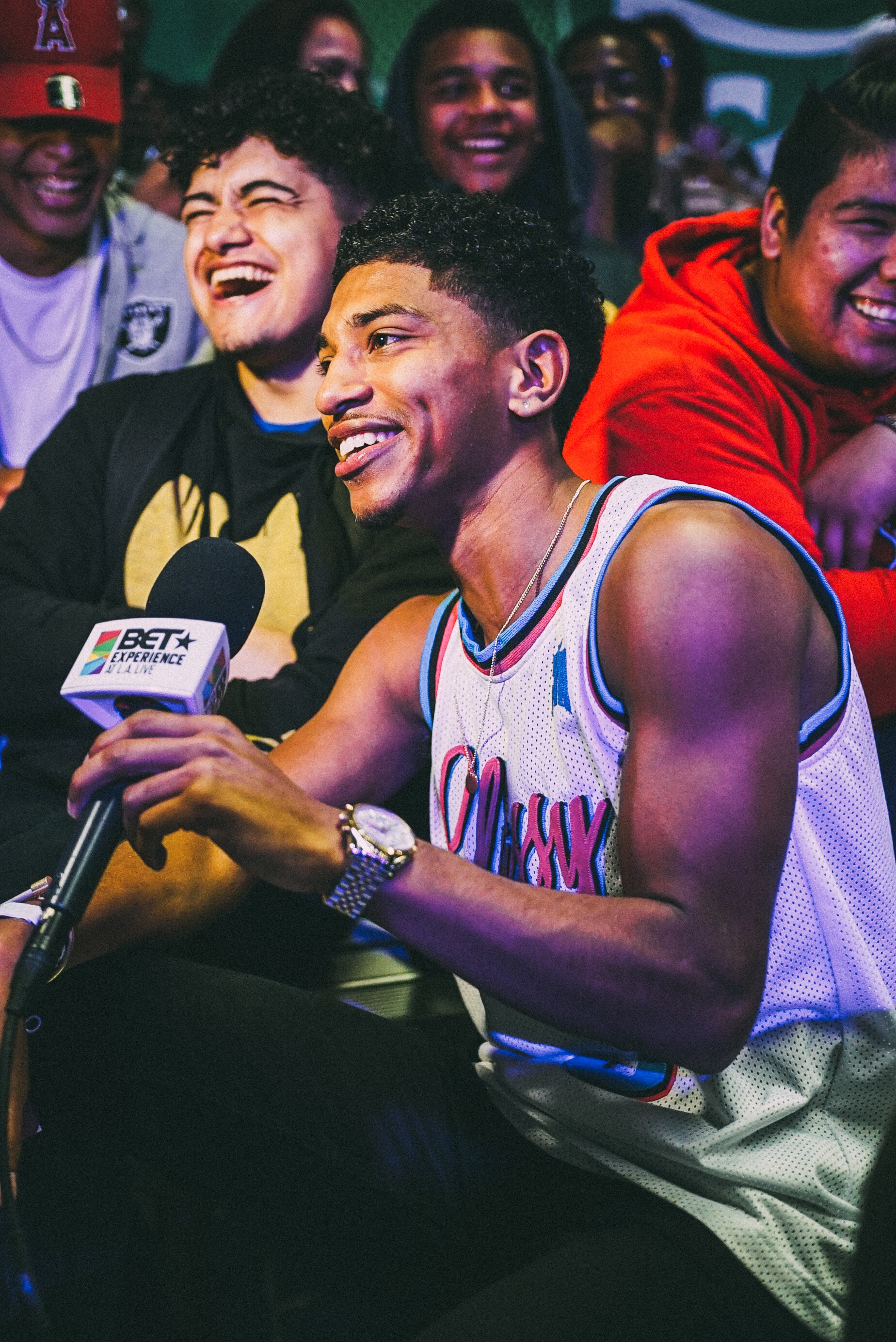 With his busy schedule, there's no time for Moreno to be nervous before a show.
"Things move so fast around me that by the time I get to the show it hasn't really hit me what I'm doing," Moreno said. "Afterwards, I get even more hype than I was the first time and I'm just like 'I wish I could relive that moment,' or 'I wish I could hear myself on the radio.'"
As the President of the black historical Black fraternities and sororities on campus; Moreno is aware of the dedication and accountability it takes to be a leader.
As President, Moreno has organized visits to public schools in North Philadelphia. While visiting,  he and his line brothers speak to the students about their college experience and sometimes even put on step shows for them.
Stepping is a form of dance that is embedded in the history of the Divine Nine.
"The most rewarding reaction we get is from the kids when we do community service," Moreno said. "It's heartwarming when they look at you like you're superstars."
All of his accolades sound impressive, but Moreno admits his biggest challenge is organizing his hectic schedule involving both his schoolwork and show preparation. However, similar to his duty as being the president of Temple's Divine Nine, he always finds a way to get the job done.
"Show prep really starts with class prep, like a syllabus," Moreno said. "For instance, I'm going to be in Los Angeles for this amount of days then I have to leave on this day. What's due? What's going on that week?"
As he prepares to leave Temple, Moreno hopes to be remembered as a "go-getter" who brought change to his campus while following his dreams, whether it's as a Greek president or as a DJ.
"I just want people to look at how I hustled and use that as motivation," Moreno said. "You don't have to give me credit for anything else. The littest DJ, the littest host, whatever, just remember me as a hustler."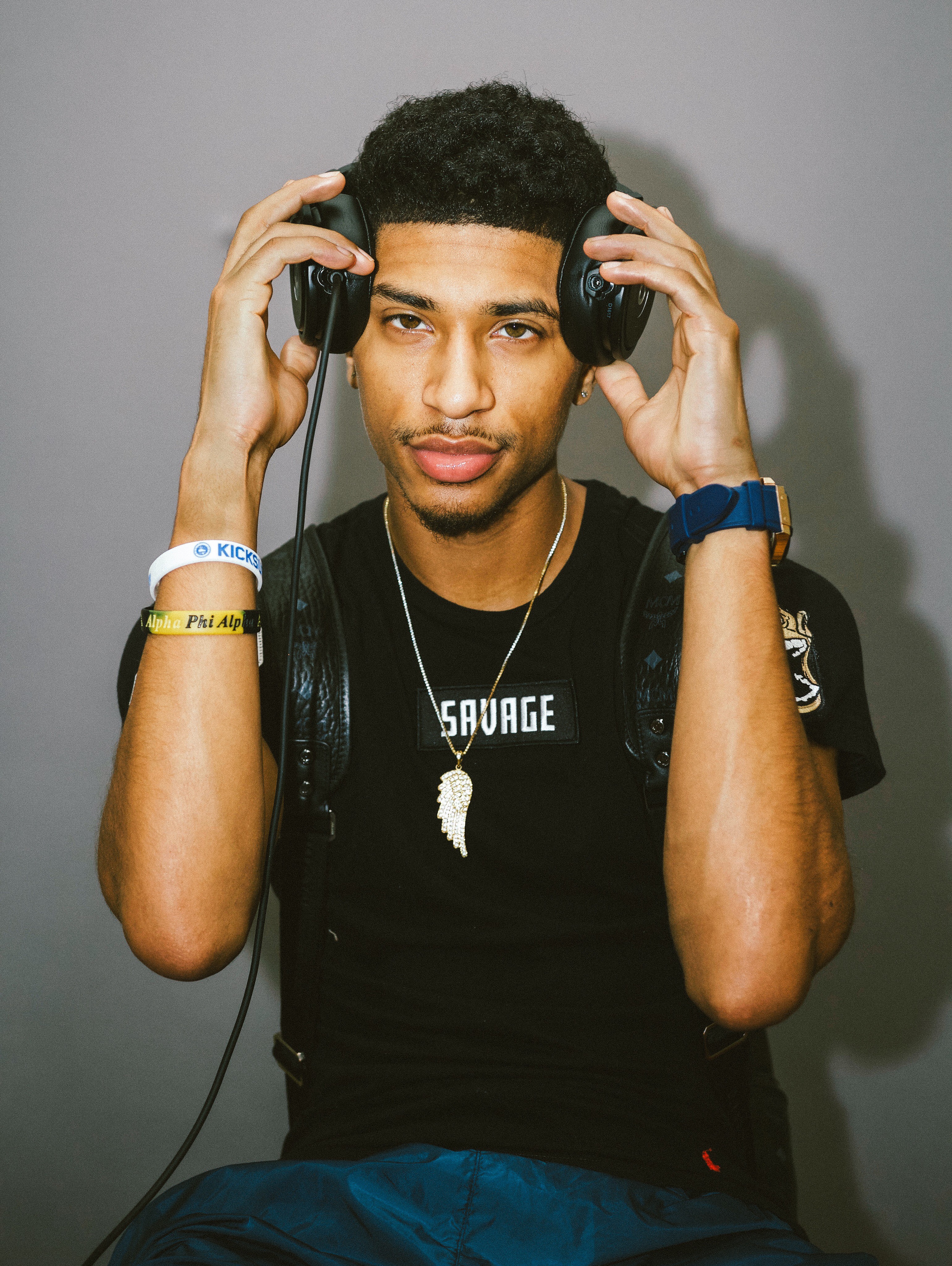 Written by: Ngozi Nwanji
Photography by: JVisuals312, Bryce Hodges