Caribbean Vibes For Everyone
Student Organization of Caribbean Awareness makes students feel at home
Founded based on uniting Caribbean students and spreading cross-cultural awareness, "S.O.C.A was established in 1990 by Shawn Spencer, Neill Jackson, and Neville Clarke who started out conducting meetings near a red telephone booth outside of the Student Center," Summer José , a junior in Human Resources who serves as the Treasurer for S.O.C.A, said. Their main objective is to expose students to Caribbean culture and provide a safe space for inter-cultural discussions.
Their goal is to provide a platform through which the voices of Caribbean students can be heard while promoting a sense of community between Caribbean students at Temple University.
The Student Organization for Caribbean Awareness has been celebrating education, culture, and family at Temple University for 29 years.
S.O.C.A represents a vibrant culture, filled with dance, music, and arts. Their annual cultural showcase, Immigrant Diaries, highlights and appreciates the cultural differences and contributions of individuals from around the world to American society. This showcase mainly consists of dances, vocal pieces, and variations of spoken word that demonstrates an individual or organization's culture.
"S.O.C.A is like any other Caribbean family. It is a growing organization where not every member has to be of Caribbean descent. To enjoy Caribbean culture, you do not necessarily have to be part of our community," José added.
"Additionally, it is also a way to celebrate different Caribbean cultures. Since my parents are from Trinidad and Tobago, I still maintain the tradition, values, and morals of my roots. The Student Organization for Caribbean Awareness makes sure that we incorporate that," Makayla Peterson, a senior majoring in dance and minoring in digital technology media who serves as S.O.C.A.'s Secretary, said.
The organization provides a safe space for people regardless of ethnicity or cultural differences as the member-base consists of many students who don't identify as Caribbean. They strive to promote intercultural understanding and friendship between Caribbean and Non-Caribbean students, faculty, and staff at Temple. Weekly presentations help bring awareness to their culture to those who may not have any knowledge on it. Topics ranged from traditional caribbean games, schooling in the Caribbean, and old folklores of the Caribbean.
"What I admire about the organization is that everyone makes sure to remain in contact with others to help each other, just like how a Caribbean family does," Peterson said.
Cultural awareness is not the only point of focus, the organization is also big on community service and participates in block clean ups where members contribute to the community development efforts in the area surrounding Temple.
Along with their weekly presentations and service, their much-anticipated event every spring is their annual Miss S.O.C.A Caribbean Queen Pageant. The pageant is designed to single out a deserving young lady who displays, poise, dignity, self-confidence, and knowledge of their shared heritage. It is the perfect means for the organization to fulfill its goal to educate the Temple and Philadelphia community about the Caribbean culture and the variety of other cultures in the region.
"Meeting different people at S.O.C.A was an eye-opening experience for me. It is a good place to learn about caribbean communities & beyond." Tynecia Wilson, who serves as S.O.C.A's community service chair and the 2019 Miss S.O.C.A. Caribbean Queen, a senior majoring in Spanish, said.
"It's my home away from home" said José when asked about why she joined the organization.
Cultural organizations like S.O.C.A make it easier to connect with and embrace one's culture through direct involvement in the community.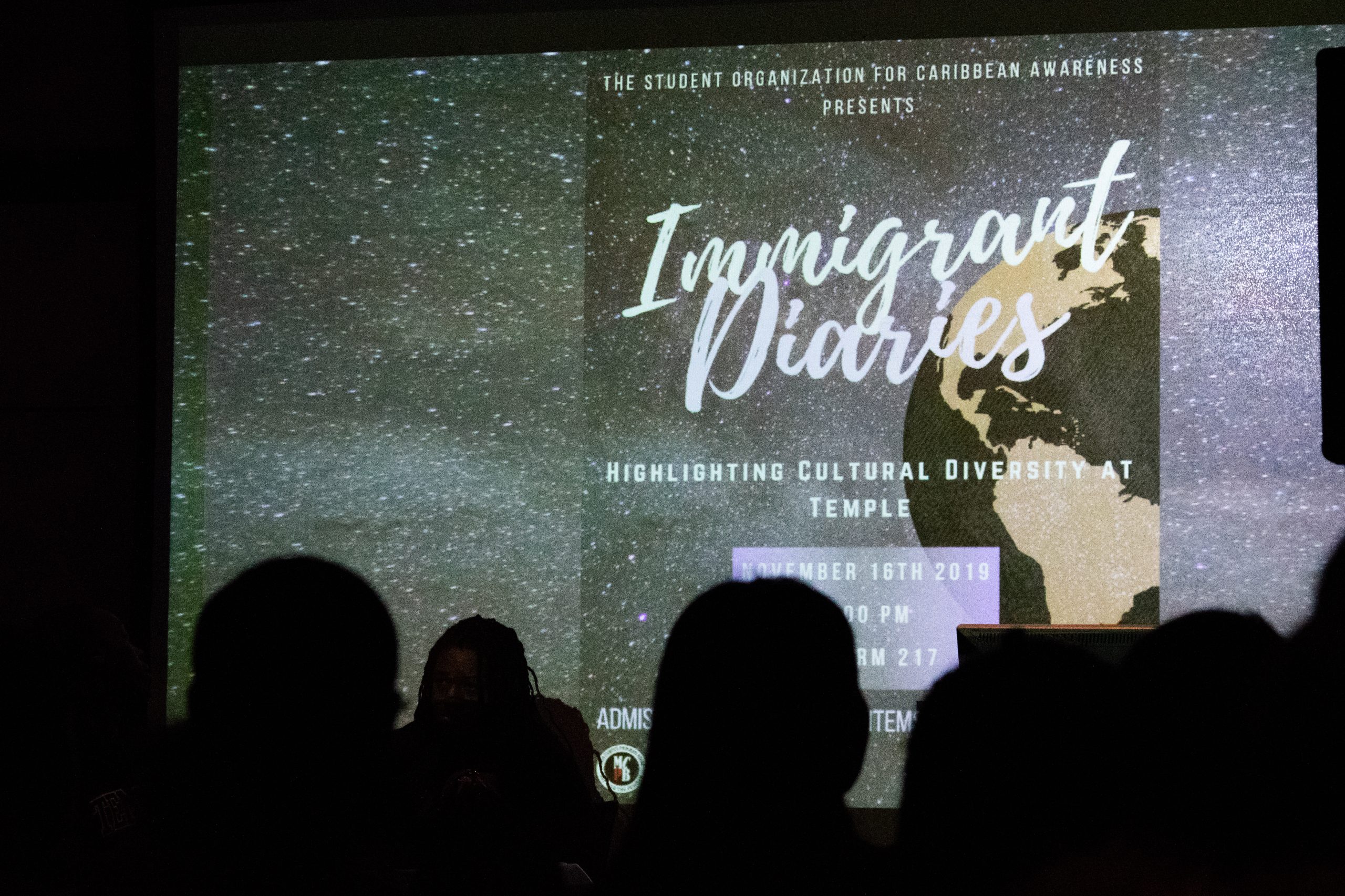 Written by: Jahnel Williams & Tasnim Hasan
Photography by: Lucy Niyazova