Temple's security guards add a dose of warmth to Temple
Temple University is known for many things, from an array of delectable food trucks to the technological wonder of the BookBot. One of these things is how warm and friendly the people are, particularly the campus' security guards. Students pass by them every day on campus holding up their trusty Owl cards as they make their way to their next class. Their 'thank you's and "Have a nice day"s have become part of the daily routine.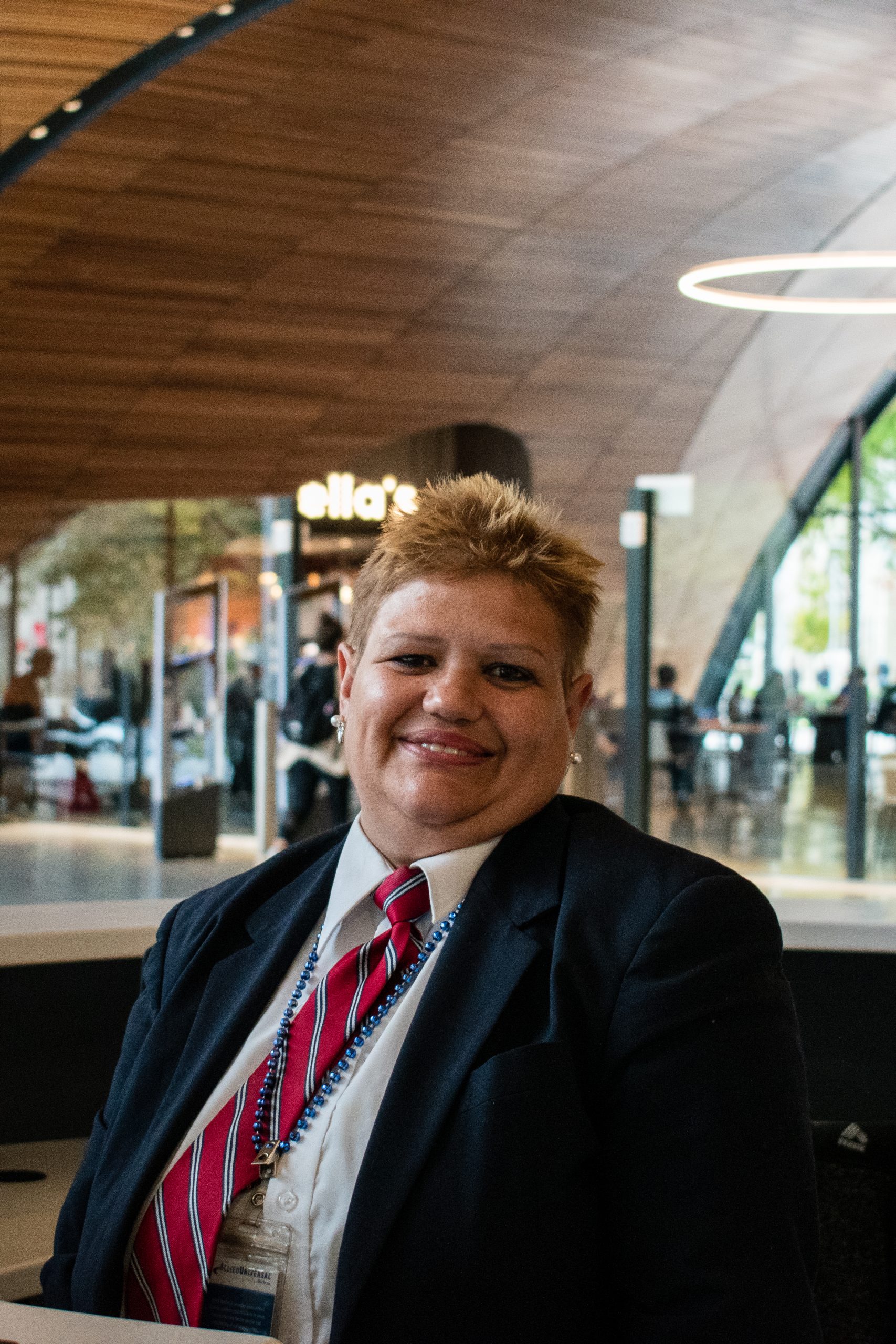 For some students, it is what adds a little brightness in the midst of the stress of school. "I remember as a freshman, I was pretty lonely but I would pass the same guard every other day on my way to class, and she would smile and ask me how I am and it made me feel better," said Emily M., a sophomore biology major at Temple.
The feeling seems to be mutual, as the guards share the sentiment as well. Tiffany B., a security guard for Charles Library who mans the desk at the Liacouras Walk entrance, considers the students she sees and interacts with one of the main highlights of her job.
"The students, they're very friendly. Some of them aren't, but that comes with the job. But overall, they're all very friendly," she said.
Tiffany started working security for the university just six months ago. However, she actually grew up in a nearby neighborhood and visited the campus a lot as a child.
"When I was younger, I used to go into Paley a lot," she said. "I wasn't supposed to, but I would sneak in."
Years later, she now works inside Paley's long-awaited successor, Charles Library. She believes the library has been a great addition to the campus.
"[Charles is] wonderful, it's very pretty. It's a big attraction to everyone, not just the students but people who are within the neighborhood. You have people that are outside [the campus] come in to visit," she said. "It's for [the students], it's for the community, for the people in the neighborhood. It really brings everybody together."
Meanwhile, right down the street, Zeke A. works the security desk inside the lobby of Tuttleman Learning Center. He has been at the post for only two months , but he says he is enjoying it so far.
"It's an easy job…the students are cool, y'all are cool, they don't give me any problems," he said.
Zeke is only 22-years-old, so he identifies with the students who walk through his doors every day. Even before he began his job here, he came to the campus and the surrounding area for parties, so he is familiar with many people at the university.
"A lot of people I went to high school and other colleges with, they go here now. So, when I see them, it's kinda nice. I'm like 'what's up, how's it going?'" he said.
Along with the people he sees, Zeke is a fan of Temple as a whole. Even from inside at his desk, he appreciates the views. "The scenery is nice; this is a beautiful campus. Overall, I enjoy being here."
With the pressure of classes, exams, student organizations, and more, it's easy to get caught up in the stress and gloom of college. However, Temple's security guards will always be there to add a bit of warmth to see Owls through the semester.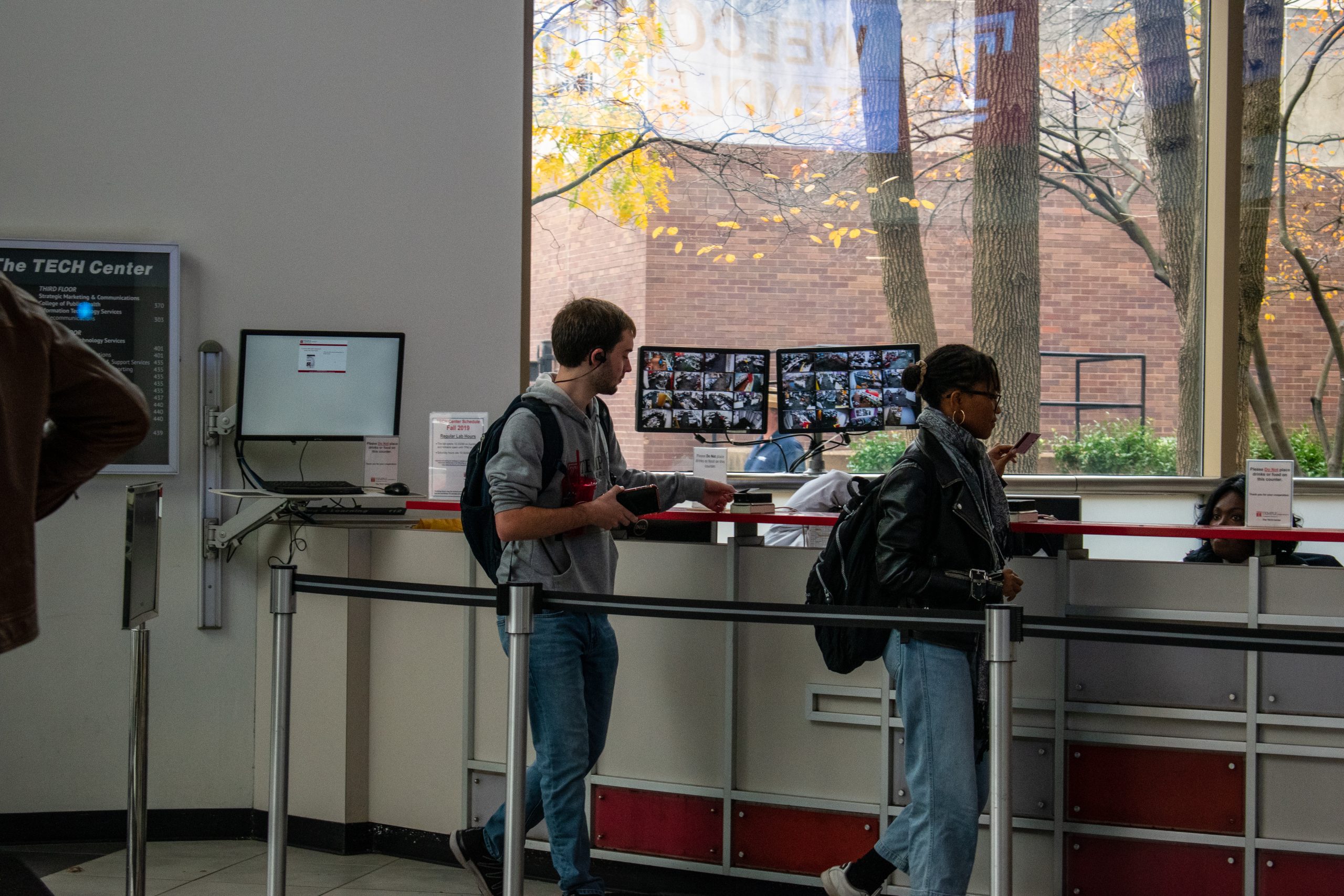 Written by: Maryam Siddiqui
Photography by: Alesan Aboafahe