Breaking Boundaries in Beauty
Alankato Cobb Jr. is one of few men in the beauty sector, but he believes this is an opportunity to transform the industry
Written by Emma Ford, Photographed by Alankato Cobb Jr.
The beauty industry has been notoriously feminine for years, dominated by women both in the customer base and in the leading executives. But, young male entrepreneurs are changing that status quo as they advocate for acceptance and variety within the sector. One of these young entrepreneurs is Alankato Cobb Jr., a neuroscience major and business owner, who is excited to be one of the few men who are revolutionizing the beauty industry.
Cobb began KATO, a service that strives to create artistic nail enhancements, in August. Although the business began as a hobby, Cobb discovered that people were willing to pay for his talents and he fell in love with the marketing and branding that came with running a business. Although Cobb says that he has not felt judgment from others regarding being a man in a feminine industry, he has certainly seen surprise.
"It is still rare to see men in this industry. I could probably count on one hand how many men I know on this side of the beauty industry," said Cobb. "My main focus is always to make my client feel comfortable. I know that I am a male in a female-dominated industry so I never want anyone to feel uncomfortable or feel as though they are not seen. I also want my clients, or anyone interested in my business, to know that I will always be an advocate for them."
Although Cobb's gender identity is in the minority within the beauty industry, he believes that it can give him power and is working on associating his personality and look with his brand. Cobb believes that giving a face to his brand allows his customers to form a relationship with him and makes interactions more personal. In an effort to form this relationship, Cobb includes personal tidbits and his own pictures within KATO's branding. However, being so transparent can have consequences.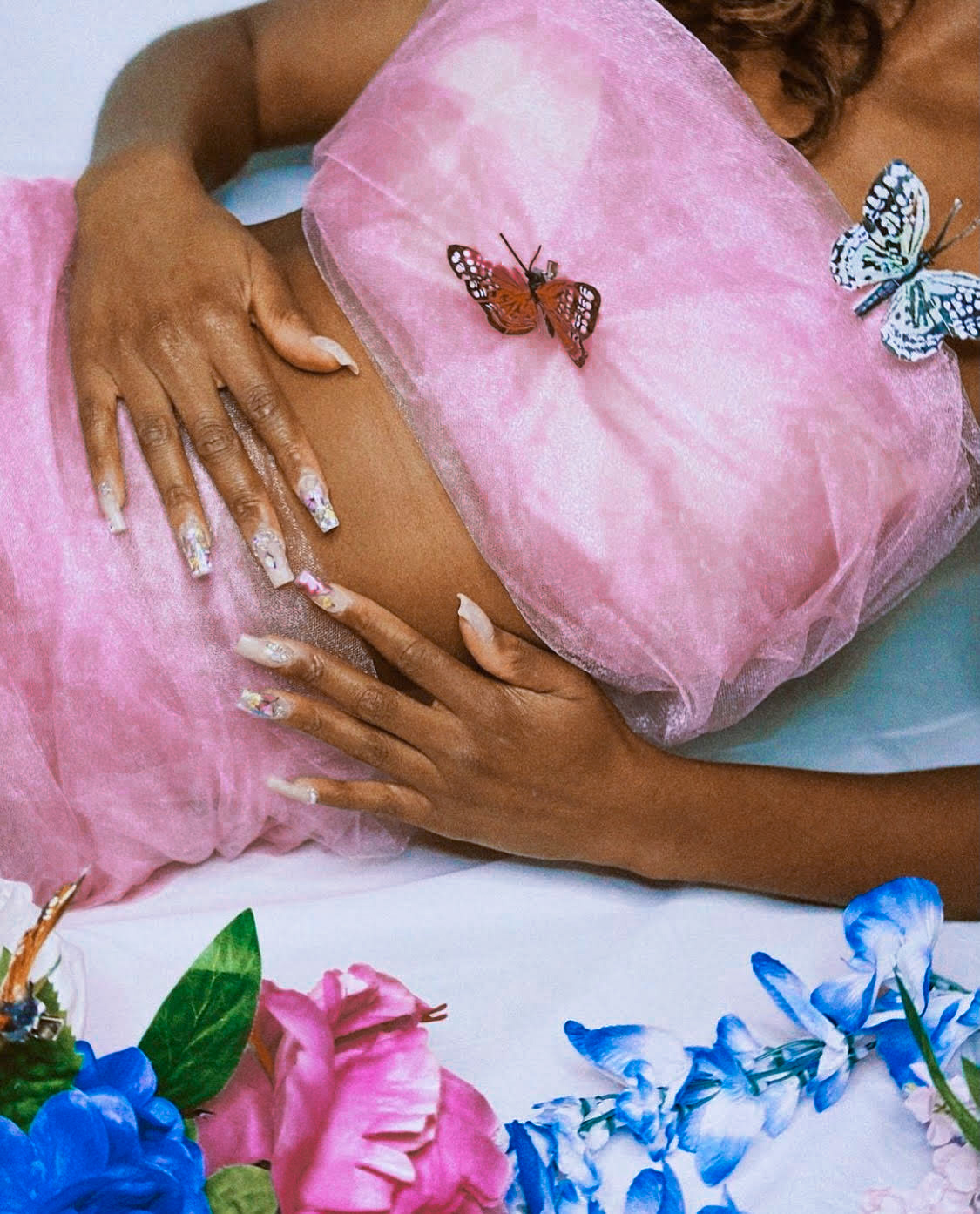 "People often label me. This is one of the things I dislike about being in this industry, but I totally understand. People have biases, and predetermined thoughts about me, especially because I am gay as well as a man in this highly feminine industry," said Cobb. "I am not skilled at what I do because I am gay. I am skilled because I practice and really dedicate myself to this business. I also never like to be put into boxes. I am a very open person, and very fluid with my masculinity and femininity."
While Cobb is already part of a revolution in beauty, he has high hopes for even further change, specifically for black and brown women. Cobb dreams of a day when black and brown culture will be displayed and honored rather than torn down. The industry is full of stereotypes and double standards that Cobb is working towards changing.
"Just in my industry alone, acrylic nails have always been a favored beauty item among Black and Latinx communities as a stylish way to express yourself," said Cobb. "However, multiple times this work has been labeled as 'ghetto' or a similar term. I want to break this and other standards within the beauty community in reference to other people's hair, skin, and nails. Black and Latinx culture is always capitalized and copied without homage or respect for literal black lives. I want to discuss and really talk about the conversation of black beauty in all spaces."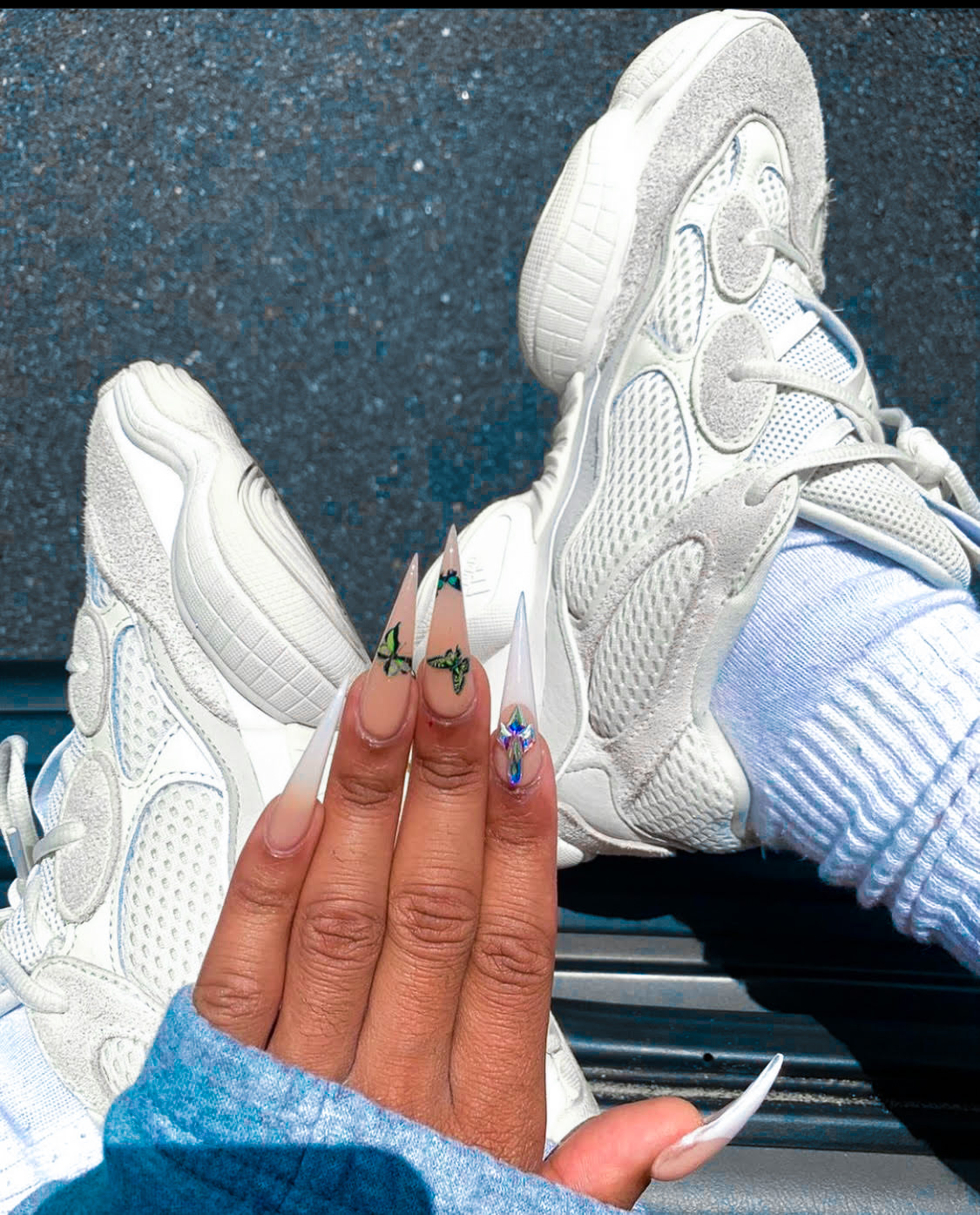 Cobb certainly has big plans for beauty, not only regarding his business but regarding the entire industry's standards. He hopes to change the dynamic of the nail industry, which he believes was changed by social media. Although he has obstacles he must overcome, Cobb is advocating for others by creating a safe space and using his artistic talent.
"I am proud to be a man in this industry," stated Cobb. "There have been times that I was not proud, simply due to how society is set up. Sometimes it's hard being viewed as a man, being in a highly feminine industry. I never want to be put into a box or labeled. It is still something I struggle with now. But even with those small thoughts, I will always be proud."