Temple's College of Liberal Arts hosts a presentation on the 1918 Spanish Influenza Epidemic in Philadelphia
Written by Anna Durning
In late October, The College of Liberal Arts (CLA) hosted Dr. Hillary Iris Lowe, Abigail Grueber (Ph.D. student at Temple), and Charlie Hersh (Class of 2015, Bachelors in Religion) to present their research on the 1918 Spanish Influenza epidemic and its impact on Philadelphia.
Professor Lowe's research began in 2016 leading up to the 100th anniversary of when the flu swept through the city. Looking into the city's proposal, she realized that there were no plans to remember the tragedy. So, with the help of her graduate class, she began her research.
To fully begin work, Dr. Lowe and her students conducted surveys about the general public's knowledge about the flu and any interest they had to observe the past epidemic (i.e. an exhibit, a short documentary, etc.).
"We realized that we could link this to flu education and educating the population on the importance of getting their flu shots," said Dr. Lowe.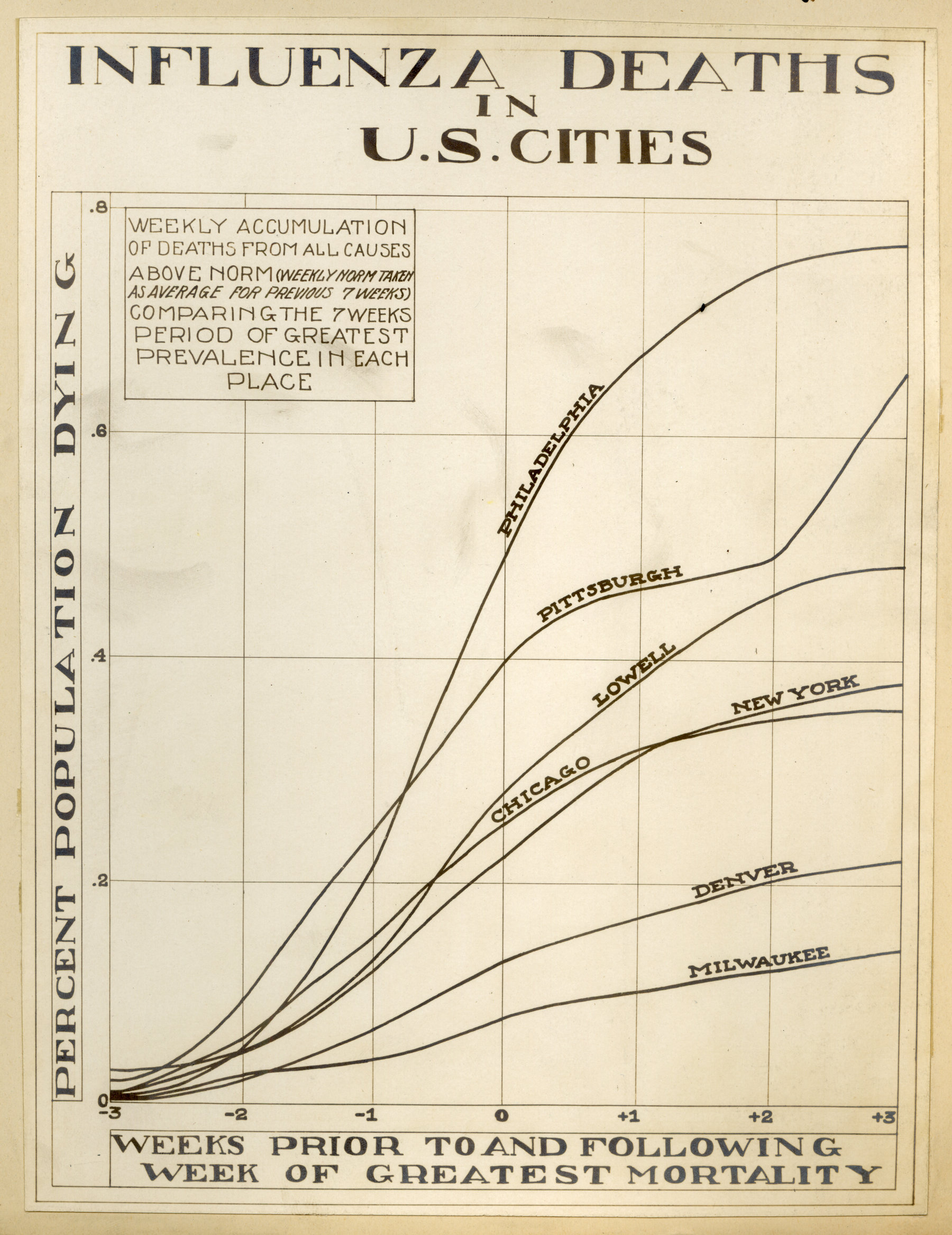 As much as surveyed individuals were intrigued by the possibility of an event about flu education, not many people knew details about the flu. This meant that Dr. Lowe and her team needed to cover all of the bases in order to make their research effective. That's where her undergraduate class came in.
"We had found amazing primary resources that gave us information about just who the people in Philadelphia in 1918 were and we were able to make a substantial list of those who were living and, more importantly, those who had passed… there were mothers, nurses, doctors, fathers, children," said Dr. Lowe.
"Philadelphia was hit the hardest. Over 16,000 people died from the flu and subsequent bronchial pneumonia in Philadelphia and 60,000 people in Pennsylvania as a whole," said Grueber.
Misinformation was one of the leading causes for the rapid spread of the illness. There were not enough news sources that were able to release information gathered by doctors. 
"The war prevented correct information to be spread about the flu. There was a massive amount of censorship in the media with the war going on and in an attempt to not alarm people, important information was not put into the papers," Grueber said.
To get a look into the everyday life of Philadelphians during the epidemic, Hersh specifically studied the Jewish Newspaper, The Jewish Exponent.
"I wanted to know about what the average person was doing to help their neighbors," Hersh said.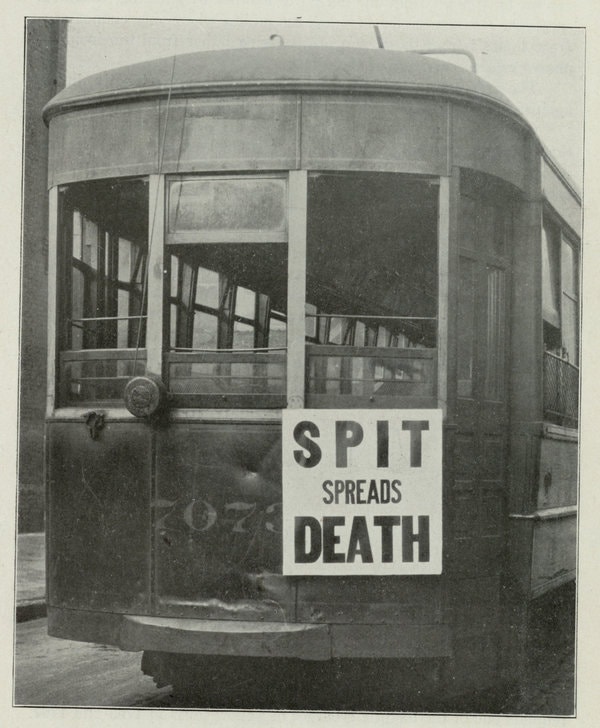 Hersh told audiences about how the Jewish welfare board put out a call for items such as sweets, cigarettes, and comforts (blankets, etc.). Social groups were organized to knit blankets and make masks, and they would gather fruits to send to the troops who were still in Europe. Citizens banded together to do as much as they could for people who had been affected by Influenza and soldiers still overseas.
Looking back at the 1918 Spanish Influenza epidemic, it is easy to find similarities that connect it to the pandemic today. When the COVID-19 pandemic publicly emerged in March 2020, communities banded together to gather masks and Personal Protective Equipment for frontline workers when they lacked the necessary tools needed to safely do their jobs. Similarly during the Spanish Influenza epidemic, people gathered together to make masks for others in their communities.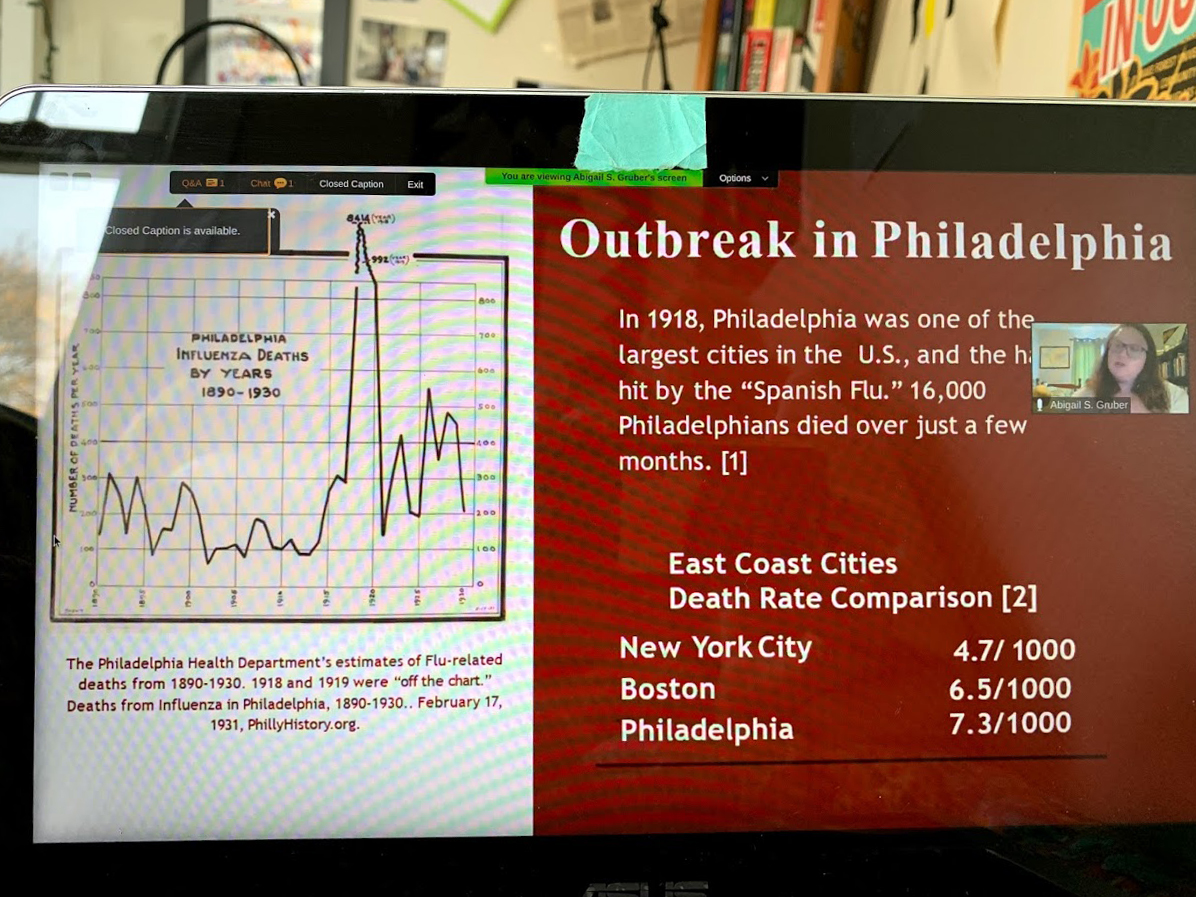 Analysis of case spikes in both epidemics reveal a multitude of similarities. After a few months of quarantine in spring and summer of 2020, restrictive orders were lifted and people began to gather together again without the necessary assets (i.e. masks and social distancing) to keep themselves safe. As this practice became even more common, COVID-19 cases spiked very quickly. Likewise, in 1918, people grew tired of what seemed like over-the-top measures and decided to overlook them with the consequence of a spike in cases not long afterwards.
It helped to look to the past as an example of what to do in the event of a global pandemic. It  also gives  hope because despite the losses of the 1918 Spanish Influenza epidemic, it eventually came to an end—and the same can be said for COVID-19.
"From the tragedy, comes inspiration…and, today, we are able to see the similarities between the 1918 epidemic and the COVID-19 pandemic today," said Hersh.