How the Game Room helps the students to unwind regardless of their busy schedule
"All work and no play makes Jack a dull boy." This is something that we all grew up listening to but looking back, we realize how true it is. While having a hectic class schedule, Temple University has a game room that is on the first floor of the Student Center (South side). This is the room equipped with 10 pool tables, 4 table tennis tables, foosball, shuffleboard tables and an air hockey table.
Besides this, there are various board games available at the Game Room for students to unwind after a hectic day at school. The board games available at the game room are Ants in Pants, Apples to Apples, Backgammon, Bananagrams, Cards Against Humanity, Catch Phrase, Checkers, Chess, Clue, Connect Four, Dominoes, Guess Who, Guesstures, Hungry, Hungry Hippos, Let's Go Fishing, Logo Game, Mad Gab, Mancala, Monkeying Around, Parcheesi, Pickup Sticks & Jacks, Pictureka, Scattergories, Stratego, Taboo, Topple, Trouble, Twister, Uno, and Catan.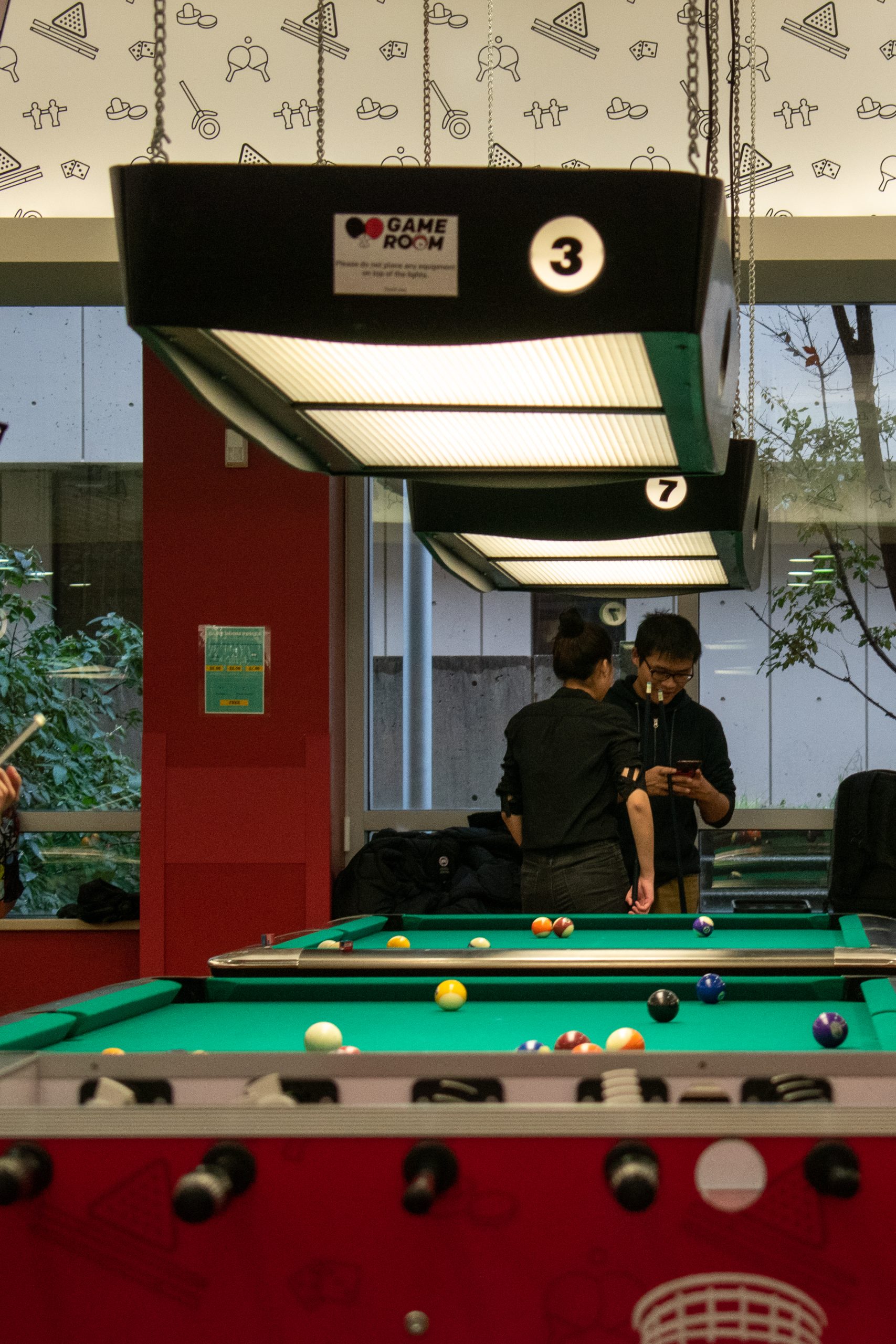 Jason Levy, a Senior Director for Student Center Operations. said, "Game Room serves a variety of purposes. For a traditional student that comes to campus and lives in the residence halls, it gives them an opportunity to bond socially, sometimes competitive to. It is just an outlet for students between classes."
He also pointed out the importance for commuters who come for the day and have gaps between classes; this gives them the opportunity to relax and play the games.
Not only is it a place to unwind, but also a way to meet new people and build a sense of community within the campus. Students who visit the game room often bond over a period as they play. The game room is also open to the public. Even though the main patrons are the students at Temple, the residents of Philadelphia visit it too.
Troy Houser, a sophomore studying psychology who visits the game room a couple of times during the semester, added, "Students should come whenever they don't have classes."
For those students who regularly visit the game room, they have a loyalty card implemented for them. All they need to do is play and collect 10 stamps on the card to receive 1 hour of free play. This would work as a motivating factor for many students to visit the game room on a regular basis.
"It's busy during different times of the year, great place to unwind and move away from assignments and stuff." Eric Semborski, Operations Manager at the Howard Gittis Student Center, said.
Over the academic year, they had various tournaments that took place every month. The most popular ones are the pool tournament and the ping pong tournaments. Each game has an attendance ranging from 4 to 20 students where they give out prizes and dinner coupons.
As a result, when the students win a game, their name goes up on the wall, and the Game Room posts about the winners on social media.
"In the future, we plan of having video game tournaments and we want to change the space in the game room." Eric Semborski added.
Story by: Tasnim Hasan
Photography by: Alesan Aboafahe