Liacouras Hosts Annual Temple Fest
Students make their mark at Temple's annual festival made up by owls for owls.
The 2019-2020 school year hit the ground running with the annual Temple Fest, an event stretched over the span of two days that is dedicated to providing students the opportunity to network with over 200 student organizations, departments, as well as city vendors. Located on Liacouras Walk in the heart of campus, undergrads and grads alike took a lengthy stroll to form genuine connections with other like-minded owls before the commotion of the fall semester truly began.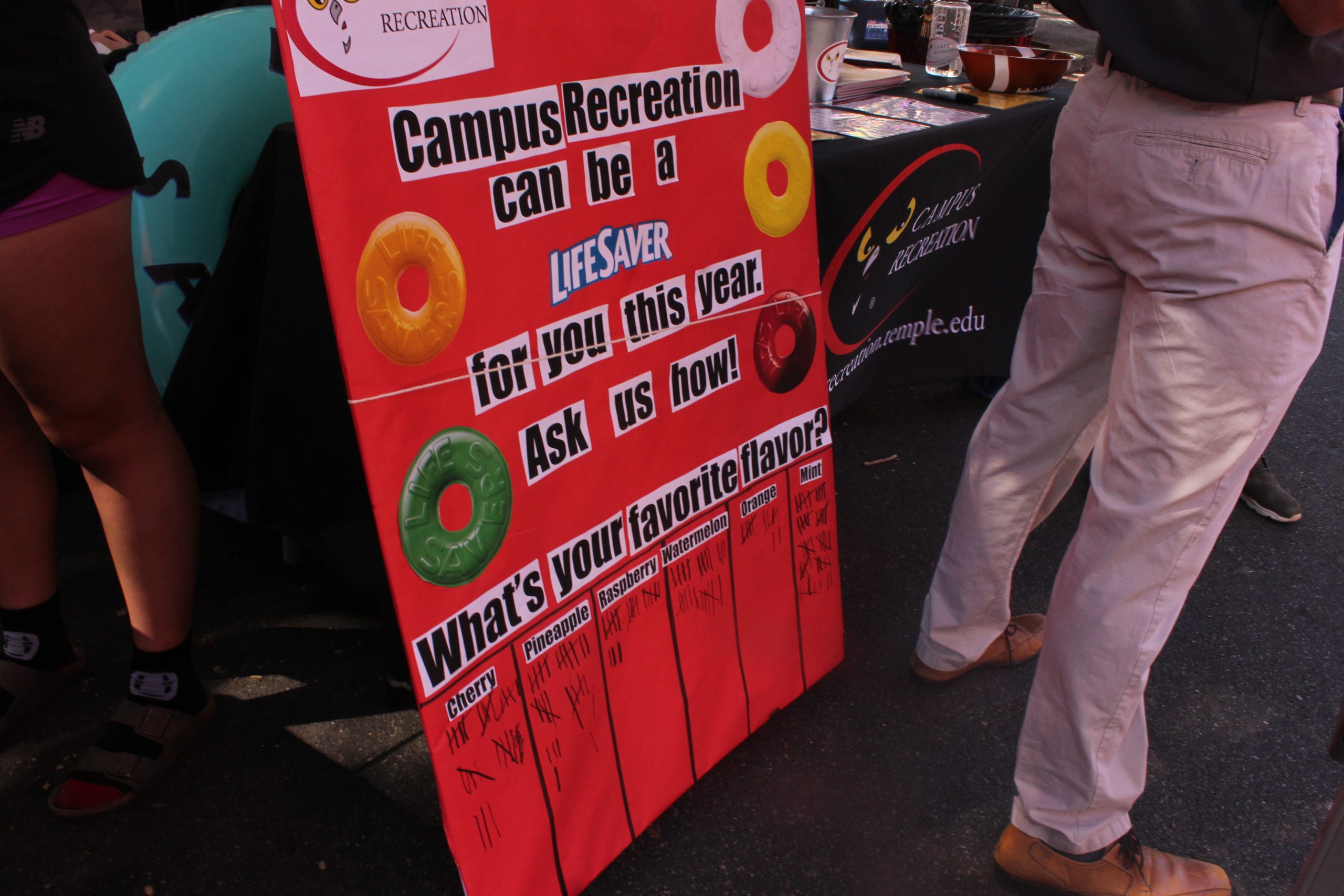 With over 30,000 students attending the university, it can be difficult to both make oneself stand out and find comfort on such a large campus. Temple Fest keeps that in mind, by offering every kind of org for every kind of owl.
Interested in photography? Say hello to Aperture, a student-oriented platform that aims to encourage and promote the work of its members. All students are welcome regardless of skill level or equipment and are able to meet with the professional photographers and editors that attend in order to enable students to develop their skills while here at Temple.
Maybe the 2000's movies sparked an interest in Greek Life—Temple Fest has students covered there too. Sororities and Fraternities alike are represented each year to present their chapter to interested future "sisters" and "brothers". Each table is decorated with fun games and décor to get in the Greek spirit while motivating pledges to forget the other competitors.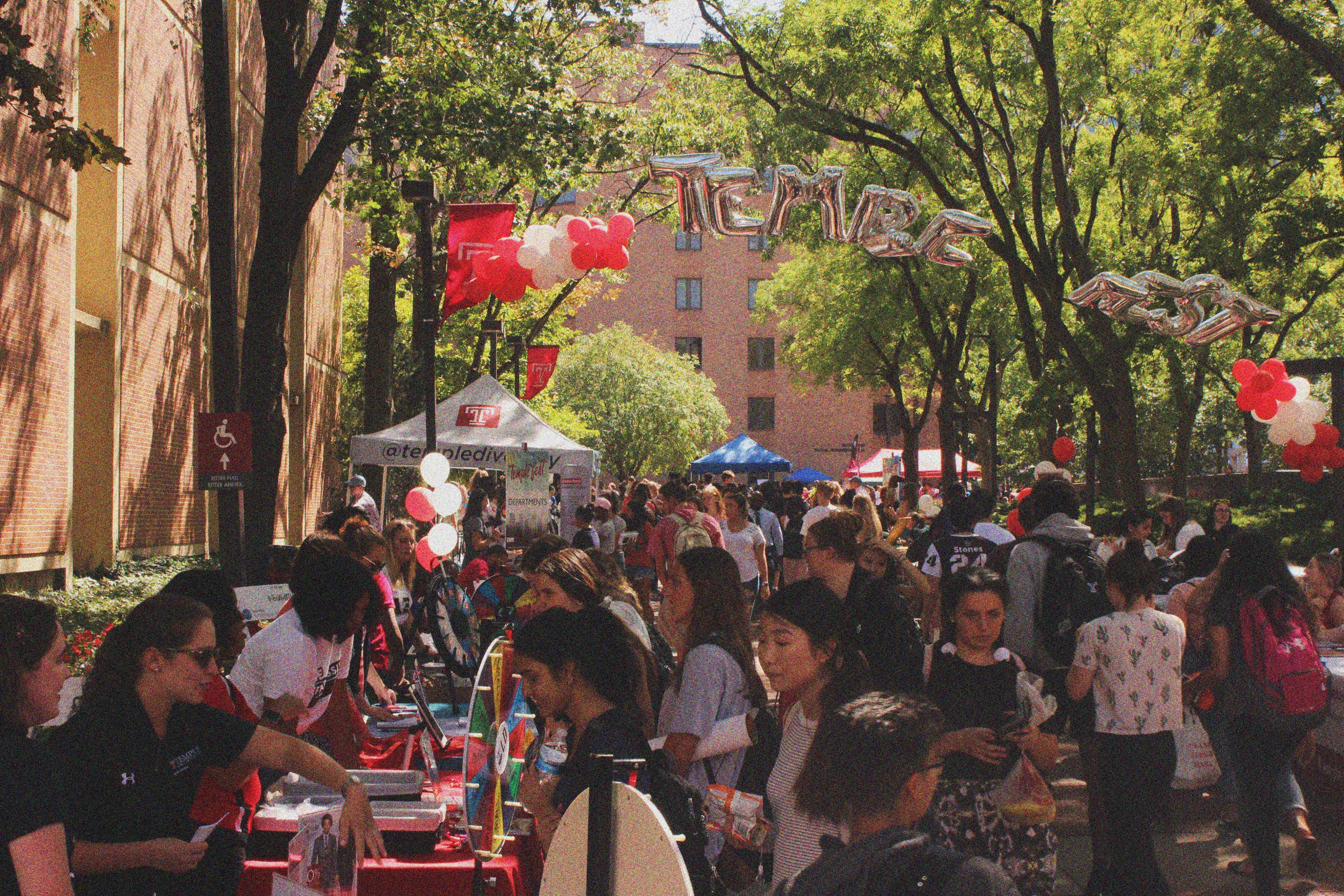 If prominent issues regarding mental health tickle one's fancy, Active Minds is definitely a table to stop by this coming year. This student-run mental health advocacy group strives to educate students and increase their awareness of mental health issues while organizing on-campus events and national programs in efforts to end the stigma.
We all know about the main student-led journalism outlets available on campus like The Temple News and Temple Update, but all women looking for something a little more niche-based should consider organization Her Campus Temple. A branch of the national magazine, this trendy magazine is specific to topics this generation cares about and is written for women by women. Students all about celebrating and promoting the individualism, diversity, and creativity of women throughout campus that also have a passion for writing know where to go!
For those who want to get more involved outside of campus and more in the streets of Philadelphia, Big Brothers and Big Sisters is right up that alley. Their presentation delved into their dedication to mentoring elementary and middle school students in the local area and focused on recruiting students who want to volunteer, spread awareness on campus, and perform event management tasks for current Bigs. Designed to be a support group format, all mentors and mentees are provided with opportunities to foster real relationships and make a difference everyone can see.
A plethora of minority groups are also at the disposal of interested students, including the South Asian Students Society. All are welcome to join regardless of cultural background in efforts to form a strong community for students and fellow alumni to further educate the student body about South Asian's rich culture and the issues facing the region.
The entirety of this yearbook could be dedicated to all of the organizations that continue to be available for owls searching for greater involvement outside of the classroom, but students are encouraged to get to know them for themselves at next year's annual fest.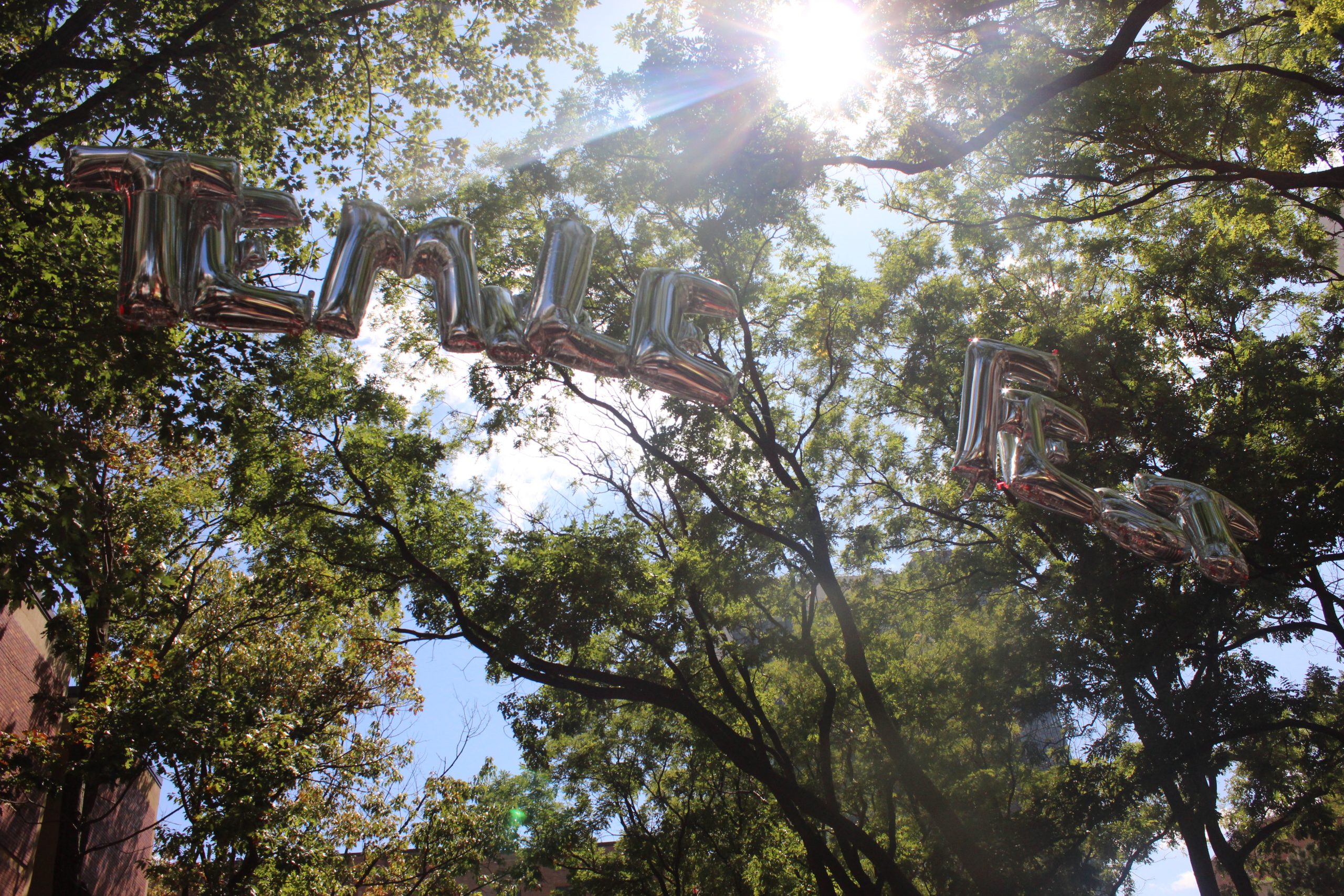 Written by: Tasnim Hasan
Photography by: Gabe Glenn